Last updated: 8th February 2021
China has announced that teachers with previous work permits and residence permits can enter China. China has also been issuing PU letters (invitation letters) to schools which allow their teachers to apply for work visas and enter China. As we are in close contact with hundreds of schools across China, we are hearing from more and more schools that have successfully obtained PU letters and work visas for their teachers as well as many more that are in the process of getting them. Submit an application today and we will send you suitable teaching job options, based on your preferences, and assist you through the work visa application process.  More details provided below.
COVID cases under control in China
Through various measures, China managed to contain the spread of COVID-19 and numbers of new cases have been at or close to zero since April 2020. Schools across China have been open for face to face classes since May and June, with safety guidelines in place such as mask wearing, temperature checking, social distancing and regular disinfection of facilities. Business and travel within China has been back to normal for some time now. You can read more about the COVID situation in China here.
The demand for English teachers in China is higher than ever with a lot of schools now actively recruiting for start dates throughout 2021. If you are interested in applying for teaching jobs in China, whether or not you are currently in China, please browse our Job Board and apply. You can also read articles from some of our teachers on our blog.
When will English teachers be allowed to enter China?
The China border has already reopened and there are flights into China, although with restrictions in place. Schools in China now need to obtain the required "PU letter" (invitation letter) which can then be used for teachers outside of China to apply for a work visa and enter China.
We have heard from more and more schools in China that have successfully obtained PU letters for their teachers outside China. It seems for now, some provinces are more willing to issue the PU letters while in other provinces, it remains a harder process. This is something that is constantly changing, so we expect more progress in this area soon.
One of our teachers, Stevonna, received her PU letter and work visa in September 2020, flew to China and has completed her 14 day quarantine and has started teaching at her school. Read an article on her work visa application process here and her article on flying from England to China here and about her 14 day quarantine in Chengdu here.
The Facebook group 'Foreigners Stuck Outside China' is a very useful resource, with good advice on PU letters, work visas, arranging flights to China and quarantine procedures.
Also the ChinaVisa page on Reddit is a useful source for the latest information.
Ministry of Foreign Affairs in China – Announcement on Entry for Foreigners Holding Valid Chinese Residence
"Effective from 28 September 2020, foreign nationals holding valid Chinese residence permits for work, personal matters and reunion are allowed to enter China with no need for applying for new visas. If the above three categories of residence permits held by foreign nationals expired after 28 March 2020, the holders may apply for relevant visas by presenting the expired residence permits and relevant materials to the Chinese embassies or consulates on the condition that the purpose of the holders' visit to China remains unchanged."
Source: Ministry of Foreign Affairs, China
So for teachers from any country who already have a valid residence permit, they can use it to enter China. For teachers whose residence permit has expired after 28 March 2020, they can obtain a new one from their nearest Chinese embassy and then enter China. They do not need a PU letter from their school.
How do I get a PU letter (invitation letter)?
Your school has to apply for a PU letter for you at the China Foreign Affairs Office. The school will need to submit all the standard documents that are usually required: degree, TEFL (in some cases),
clean criminal background check, medical check (in some cases), along with a letter explaining why they have employed you and need you to enter to China for work.
If the PU letter is granted, the school will then send it to you and you can take it to the Chinese embassy to apply for the work visa and then enter China. Many schools are now in the process of applying for PU letters for their teachers and, based on all the schools we have spoken to, quite a few have already had them issued. Contact us and we can help put you in touch with schools that are able to successfully obtain PU letters for their teachers.
Flights to China
There are some good summaries of flights heading to China, such as this one as of December 2020.
For now there are a set number of airlines and flights that are approved to fly to China. It is best to check the list of approved flights (at the link above for example) to make sure you are booking one that is actually allowed to fly. We also recommend booking through a Chinese airline, directly on their website if possible, as this will likely be a more reliable flight and at a better price. You can confirm with the airline if that flight has been successfully arriving in China in previous weeks, that will give you a good indication on if it is likely to be flying in the future.
FlightRadar24 is a useful site for checking the flight history of any flight for the last 7 days and for the coming 7 days, so you can check that certain flights actually flew and were not cancelled.
Work visa application process
In most cases, to secure a 'Z' work visa required for working in China, you need to:
– Bachelor's degree – notarised by issuing body and and authenticated by Chinese embassy
– 120 hour TEFL certificate – notarised by issuing body and and authenticated by Chinese embassy
– Clean criminal background check – issued within 6 months – notarised by issuing body and and authenticated by Chinese embassy
– Medical check – issued within 6 months
These documents are then sent to your school and are used to apply for an "invitation letter" (also known as a PU letter) to work in China. You then use the invitation letter from the school to apply for a Z work visa at your local Chinese embassy.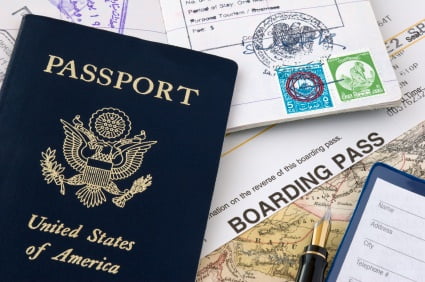 Given the lockdowns and reduced hours at offices around the world due to COVID, there have been significant delays for teachers getting their documents notarised and authenticated. Due to these delays, it is highly recommended that you begin the process of getting your documents authenticated as soon as possible.
We are in regular contact with various visa agents that can give useful advice and assist with the required steps for the visa application process. Please contact us if you would like more information on visa agents.
Negative COVID-19 test before flying
Once work visas are issued to English teachers, they will then be allowed to enter China. The Chinese embassies around the world have announced requirements for passengers flying in to China to present a negative COVID-19 nucleic acid test and an IgM antibody test before boarding the plane. In a lot of cases the date of the test needs to be within 2 days of the flight departure, but make sure to check the latest requirements for this time frame. There are lots of clinics now offering suitable tests with same day or 24 hour results.
At the Airport
Get to the airport at least 4 hours before your flight as check in process takes longer than usual. Bring all your notarized documents (degree, TEFL, criminal background check) as they may be needed to get your residence permit in China.
Things to bring:
-Passport
-Boarding pass
-Negative COVID test results (check specific airline requirements too)
-Green QR code on Health Declaration app Chinese
-All your notarized documents (degree, TEFL, criminal background check) as they may be needed to get your residence permit in China
-Valid Chinese visa or residency permit
-Masks & hand sanitiser
-Phone with WeChat installed – this is needed for processing on arrival
-Power bank to ensure your phone has power on arrival
-Name and phone number of a contact person in China
-Food for the flight – some airlines only provide limited food
Quarantine for people flying in to China
One of our teachers has written an article about her experience in quarantine in Chengdu, China in early September. This article and this YouTube video also give a detailed overview on what to expect arriving in Shanghai airport and the quarantine process. The majority of foreigners who enter China, unless they are on the 'Fast Track' program, will be required to quarantine for 14 days. You may have the option to quarantine at home, if the rules in your city allow it and your home meets the requirements. Otherwise, you will be required to quarantine at a government designed hotel.
Shanghai
"Starting from 27th July 2020, passengers entering Shanghai from the overseas who have a place of residence in Shanghai, and meet the conditions of home quarantine (one household one quarantine subject or family, or the co-residents promise to stay quarantined together), can now choose to undergo a seven-day centralised quarantine and another seven days of home quarantine instead of a 14-day centralised quarantine. Passengers who apply for seven days of home quarantine will undergo a COVID-19 test on the fifth day of their centralised quarantine. If the test result is negative, on the eighth day one will be transferred with designated vehicle to their home. The home quarantine subjects and their co-residents will undergo another COVID-19 test before they are released from the home quarantine."
Beijing
"All international flights to Beijing are currently being redirected to one of 16 other cities (Chengdu, Changsha, Hefei, Lanzhou, Tianjin, Shijiazhuang, Taiyuan, Huhhot, Jinan, Qingdao, Nanjing, Shenyang, Dalian, Zhengzhou, Xi'an, Wuhan), starting from 8th June.
Once travellers with negative RNA test results complete their 14-day mandatory quarantine in these other cities, if they proceed to Beijing on the same or following day, they will not be subject to further mandatory quarantine requirements in the capital. Otherwise, he/she will be subject to another 14-day mandatory quarantine upon arrival in Beijing. "
Shenzhen
"All will be subject to a nucleic acid test and quarantine. Any travellers with abnormal symptoms will be immediately brought to hospital. All travellers landed will need to quarantine for 14 days at government designated hotels in Shenzhen."
Quarantine costs
The Chinese government covers the cost of the COVID-19 testing. However the cost of the quarantine hotel and food is not covered. Typically the cost is around 350 RMB per day (approx. 50 USD). We have spoken to schools around China and some of them are prepared to cover the cost of the entire quarantine period including food. Please check with your school on whether or not they will cover the cost for you.
Schools in China announcements on quarantine
"Our onboarding team is working to make sure they have precise details before you can get on a flight. For now, there are two things we can say for sure. The first is that the school will be covering the cost of the quarantine for you. The second is that we will be coordinating the arrival times of our new incoming employees so that we can work to make it as convenient for you as possible."
School in Beijing
"Candidates that do not need to be quarantined by the government will do the self quarantine at the dorms. If an individual needs to be quarantined by the government we will go ahead and cover the costs."
School in Shanghai
A number of schools we spoke to have confirmed that they will run teacher training / orientation sessions while the teacher is in quarantine. That way, the teacher's salary will be paid starting from the training in quarantine. Some will also have teachers begin teaching online during the quarantine. This may not be the case with all schools, so please confirm directly with your school.
COVID Vaccines
COVID vaccines around the world have been approved and are currently being rolled out.
New York Times COVID Vaccine Tracker
Share this page. Choose your platform.
Job Board
Hundreds of teaching jobs in China, fully screened, updated daily.