An honest approach to recruitment
Over the years Gold Star TEFL Recruitment has assisted thousands of English teachers secure the very best teaching jobs in China and Asia. What sets us apart from the many other recruitment agents is our extensive previous experience in the ESL market as teachers, Director of Studies as well as our many years of recruitment experience.
We truly care about finding the best job for you and understand the importance of professionalism and honesty in this industry and offering you solid support throughout your teaching contract. Plus, all our services here at Gold Star TEFL Recruitment are completely free for teachers.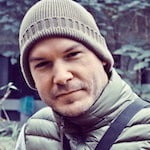 "Gold Star TEFL Recruitment conducted themselves with professionalism and consideration at all times. They made the process of applying to various schools across China seamless. Even when positions became available they didn't pressure me in any way to take them. They wanted to make sure that I made the right decision that best suited me."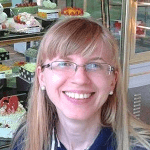 "I first came across Gold Star TEFL in early 2013 when I was looking for teaching jobs in China and I could tell from the start that Gold Star was different from all the others in a positive way: very professional and very resourceful. I soon signed for my first job in Shijiazhuang.

This summer Gold Star helped me again find a job in Shanghai, I'm now teaching university students Monday to Friday."
"I searched the web for some agencies and websites that could help me and Gold Star really stood out! They helped me with my application and gave me a variety of cities to choose from. The most helpful factor was the contacts they keep with the teachers they have placed. I was able to contact some teachers already in the schools and cities I was interested in and really helped make my decision an easy one."
"Gold Star were fantastic. My recruiter, Jessica, was professional, helpful and in constant correspondence with me. This company is highly recommended for serious teachers looking for a great job in China, 5 stars!"
"Gold Star TEFL Recruitment is a professional foreign teacher recruitment agency who are working really hard to connect great employers and awesome teachers. I had a lovely experience working with one of the most diligent representatives Jessica, and I would be more than happy to continue our cooperation in the future!"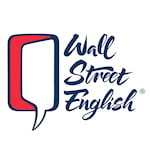 "I have worked with Gold Star TEFL Recruitment for 4 years and found them to be the most professional and competent recruitment outfit in the ESL industry. Time and time again Gold Star went above and beyond to support the recruitment needs of Wall Street English. As both a recruiter and supervisor for Wall Street English I found their efforts and results to be of the utmost value. This is a creative team that provides quality and quantity candidates on a consistent level."
"In my time working with Gold Star TEFL Recruitment I have been consistently impressed with the service they provide. As a school they take time to understand our needs and place the right teachers with the right school so everyone is happy and no one's time is wasted. This is thanks to the hard work of Jim, Christine, Jessica and all at Gold Star who are happy to listen, quick to answer emails and genuinely look out for their candidates. We've had many Gold Star teachers joining us over the years and I hope to have many more joining us in the future."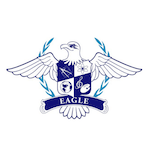 "It's been a pleasure working with Gold Star TEFL Recruitment! We're continually provided with a range of candidates which has helped us with staffing our schools. Working closely with Christine, Jessica and Jim has been great and they always provide a personal quality to their ways of working and communicating. Having worked with many agencies, I can easily say that they are up there with the best. Any schools that are looking for recruitment options, look no further than Gold Star. "
"This has been a great process. Gold Star TEFL Recruitment was amazing and extremely professional. I had several responses on my resume within a few days and I landed a great position within a week of interviewing. Highly recommended for anyone looking to teach in China."
"I have had THE BEST experience with Gold Star TEFL Recruitment, Jessica has been amazing, as soon as we got in touch she guided me through every step of the process. I got great interviews and I consider I had really good job offers, I actually got to chose from different offers. She followed up through the whole process as well. I highly recommend them."
"I was helped by Jessica at Gold Star TEFL Recruitment – her guidance and professionalism were of the highest standard. She helped me find the best job and her support and advice was excellent. I was nervous finding a place and reaching the decision to travel and live and work in another country, especially one so far away, but the help I had, which seemed genuine and from the heart, helped me both emotionally and mentally."
"Gold Star helped me to get a great job in an international school, which is something I've always wanted to do. Christine was very helpful in pairing me with a school that accommodates my needs and I'll refer them to anyone looking for employment."
"I am immensely pleased with the service I have received from Gold Star TEFL Recruitment and feel proud to have been one of the firm's first clients. I have used many recruitment agencies but never felt they provided the quality of service I needed.

I feel Jim's background in the ESL field and his experience in recruiting teachers himself, has enabled him to see our needs clearly. Over half of my teaching staff were recruited through Gold Star and I will be happy to continue using them in the future!"
"I've been the recruitment manager for Giraffe Shanghai for the past two years. During this time, I've had the pleasure of working closely with Gold Star TEFL Recruitment.

To date, I've hired 6 teachers through Gold Star and every single one of them was awesome. All of them have made our school a better place to be for our students and their colleagues. I suppose what impresses me most about Christine and Jessica is that I feel that they actually listen when I tell them about the kind of person I'm looking for. I know that when they send me a potential teacher they actually account for whether we would be a good fit first."
"I had a really great experience with Gold Star TEFL Recruitment. Within 24 hours of emailing them I was contacted by the helpful Christine who talked me through the process and sent me lots of interesting posts to apply for. She was readily contactable through every step and made some excellent personal recommendations."
"There are a lot of TEFL recruitment companies out there. When I first started "shopping around" for one, I found many that seemed untrustworthy. Gold Star TEFL Recruitment was not one of those. Jessica at Gold Star was wonderful and very helpful. She was understanding and looked frequently to help me find a job I liked."
"Having applied through a huge range of recruitment agencies, I can comfortably say Gold Star TEFL Recruitment made things the easiest. In particular, Mark (who still emails me to check how things are!), was more than happy to answer any questions I had, however small they were. "
"Aidan was very helpful throughout the entire process of finding a teaching position in China. He worked hard to find a school that worked best for me, and gave me speedy and full responses to any questions I had. Once we found a school, he helped me through the interview process and after I was hired, still checked up on me to make sure everything was going smoothly. Finding a teaching position in China was much easier and less stressful with Aidan's help."
"The experience of cooperating with Gold Star TEFL Recruitment has been a pleasurable, professional and effective journey. Jessica is a such talented recruiter, she prepares enough documents for the oversea teacher candidates. Usually when I give her the school requirements, she will immediately provide me with one or two qualified candidates on the same day with all contact information, thus I can directly start my interview with those candidates."
"We've been working with Gold Star TEFL Recruitment for several years now, and I have been really pleased with how they operate. They deal with our requests quickly and capably, and always give applicants lots of helpful information, making the interview process much more straightforward.

Any requirements we may have for new staff are taken seriously by Jim and his team, which means we don't have to waste time talking about teachers that aren't suitable. Thank you Gold Star for being so easy to deal with and always offering useful recruitment solutions! We look forward to many more years of cooperation in the future."
"Jim doesn't sugarcoat, and is very honest in his recruiting dealings (including my own). I had already taught in China for a year and was looking for a new employer in June 2008. Having previously known Jim, I felt very lucky that I had that inside track to good solid information. I had other options in choosing where I worked, but Jim was the most friendly, proactive, and forthcoming in the recruitment process."
"I came across Gold Star TEFL Recruitment in my job research. As they seemed like a professional, responsibly run company with good job opportunities, I decided to approach them. Aidan has been flexible, friendly and clear, and delivered on his promises."
"I first started dealing with Gold Star TEFL Recruitment back in May 2011, I had moved up to Senior Teacher with the school I was at but future prospects there were limited. Jim found me a position at an international school, they follow a scholastic curriculum which is similar to Montessori and this was something I was interested in. After 2 years I decided to get back into management and that was when Jim found me my current position as Director of Studies."
"Well firstly, it's hard to come across a company that responds timely to emails – this one does! It would be an exaggeration to say that Gold Star TEFL Recruitment changed my life – my job and my wife has done that, but Gold Star has been a safety net and a companion throughout a very challenging and scary 18 months for me, so I owe them a great deal. I honestly consider them as friends."
"Gold Star TEFL Recruitment is an amazing agency which has provided us many good and right candidates. They help us schedule the specific time with candidates and also follow them up very patiently. We highly appreciate all the effort they have taken."
"We've been working with Gold Star TEFL Recruitment for more than 3 years and they've been becoming one of our most favorite clients who consistently gave us highly qualified candidates and best quality of service, it's our great honor to work together with Gold Star and we expect to receive more applicants in the near future."
ESL Job Board
Hundreds of teaching jobs in China, fully screened, updated daily.