See The World –
Teach English Overseas
Search hundreds of professional ESL teaching jobs abroad.
Find the latest English teaching jobs overseas at schools in China and around the world.
Make A Positive Change In

Your Life
Teaching English abroad is a unique way to engage in meaningful work while making a real difference to your students' lives. Teach English overseas and discover exciting, new cultures and make new friends from all over the world. There are teaching opportunities in nearly every country on earth, so take your pick and then submit your application today.
Teach English abroad and get paid a generous salary along with plenty of other benefits such as free housing, health insurance and flight tickets while at the same time doing a job that harnesses your creativity and passion. Teaching English overseas provides a unique opportunity for you to make substantial savings while living a comfortable lifestyle and seeing the world.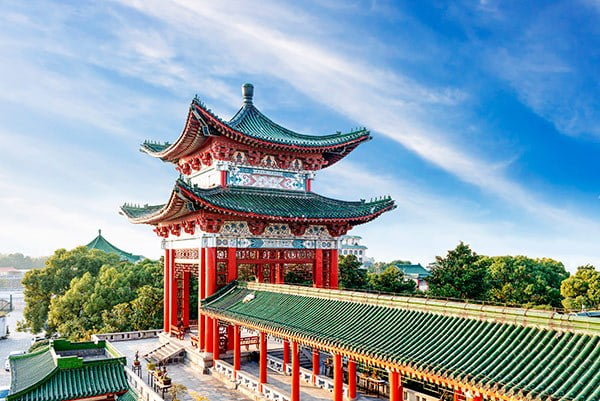 Teaching Jobs Abroad For

New & Experienced Teachers
Whether you are completely new to teaching and are looking to start a new life teaching English abroad or you are an experienced teacher looking to advance your teaching career, we will provide you access to professional schools that have all been screened in depth.
Get paid to teach English abroad
Jobs for new & experienced teachers
Teach kids, teenagers or adults
Fully screened schools, legal work visa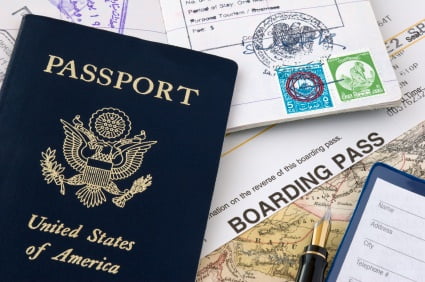 ESL Job Board
Hundreds of ESL teaching jobs in China, fully screened, updated daily.
Salary & Benefits for ESL Jobs

Teaching English Abroad
Salary and benefits will of course vary from country to country and school to school and will be influenced by your qualifications and teaching experience.
Excellent salary: 1,200 – 5,000 USD per month
Accommodation provided: Western style, furnished, near the school
Flight allowance
Performance based bonuses
Legal work visa and residence permits provided
22 – 55 days paid holiday per year
Health insurance provided
Weekly language lessons
Airport pickup and welcome pack
On-going training and academic support
Promotion opportunities
This is an example of a typical salary package for ESL teaching jobs abroad, we will provide you with specific package information for a selection of suitable schools once we receive your application.
Requirements to Teach Abroad
Native English speaker or non-native with fluent English and a clear accent
Bachelor's degree in any subject
TEFL certificate
New and experienced teachers welcome (full training provided)
Between 22 and 60 years old
Get qualified to teach abroad with a

TEFL certificate
Not all teaching jobs abroad require candidates to have a TEFL (Teaching English as a Foreign Language) certificate, but a lot of them do! Enrolling in a TEFL course, either an online course or a classroom based course, will equip you with the teaching theory and skills to feel confident in the classroom as well as meet the requirements for many ESL teaching jobs around the world.
TEFL courses will cover topics such lesson planning, classroom management, creating teaching materials and teaching grammar. TEFL courses can range from a week long, to a month or longer but in general a course with over 100 hours of instruction is necessary to get a good ESL job teaching English abroad.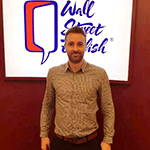 "I was a teacher in the UK and became despondent with the UK education system, a mundane and predictable social life. Now I live and work in Shanghai and would not want to be anywhere else."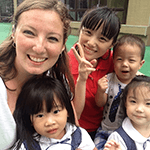 "I had just finished university and was looking for something a bit different. Once I knew I wanted to teach English abroad the next step was completing the TEFL qualification."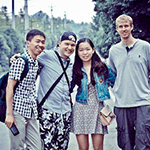 "Teaching English in Asia had always been on my list of things I wanted to do. I have had many friends who have tried their hand at teaching English at some point. All have had overwhelmingly positive experiences, many saying it was the most fun they ever had."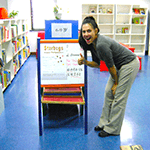 "I absolutely love Shanghai. As a foreigner, I can find everything I need and spend the day exploring new places and things. It's a complete 50-50 mix of old China and new Western standards. I am so happy here."

In my time at York English and at other ESL schools I worked with dozens and dozens of ESL teachers, helping to train them and give guidance on [...]
Have you ever wondered how important your resume is in finding a job? Having a solid resume is absolutely essential to get past the first screening process and land you an interview [...]
Looking for job is stressful. Flying to the other side of the world to start a new job in a new country where you don't speak the language can be significantly more [...]