These days a significant number of teachers are using recruiters to assist with their job hunt and there are a good number of reasons why, which we will look at in a minute.
What to watch out for
Of course there are bad recruiters, just as there are bad companies in every industry. There are good and bad schools, good and bad lawyers, good and bad hairdressers and good and bad comedians.
Some things to take into consideration are how long the recruitment company has been in business, are their emails professionally written, who are their clients, do they provide good testimonials from previously placed teachers (we do – written and video), are they active on social media (Facebook) and engaging positively with their teachers. Never, ever pay anything up front to a recruiter or to a school for that matter. Most of the good recruiters do not charge teachers anything at all, ever.
5 benefits of using a recruiter to find a teaching job
1 – Daily contact with LOTS of schools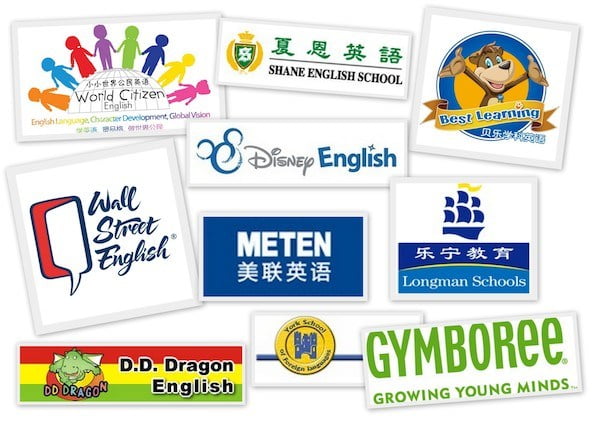 Recruiters have hundreds of schools on their books, from kindergartens to language schools, public schools, universities and adult and business English centers. We are in contact with them on a daily basis, know their requirements and who is hiring for when. All day, every day recruiters are talking to the schools they work with. Make the most of this free resource, it's infinitely harder for you to make these connections on your own.
2 – The hard work has been done for you
Recruiters have done the hard work for you. There are loads of bad schools out there and we've found out the hard way so you don't have to. We've phoned countless schools, spoken to the academic managers, found out about their courses, their facilities, collected details about their compensation packages and spoken to their current teachers. We have sifted out the good ones from the bad ones so you don't have to and guess what, when we find a good one we stick with them.
3 – Schools are too busy to advertise
Previously I worked as a Director of Studies in Wenzhou, China so I know that often the guy in charge of recruitment is also the guy teaching, training teachers, scheduling, developing the curriculum and doing a million other things. Often schools simply don't have the time to advertise their own jobs, which is why they turn to recruiters to assist them. A large chunk of the jobs out there are only available through recruiters for this very reason.
Additionally, a quick Google search for teaching jobs abroad will show you that it's the ESL recruitment companies that are appearing on the search results these days, not the individual schools or even the job boards. So by not using recruiters you're cutting out a lot of options.
On top of helping you find suitable schools and setting up interviews, recruiters can offer lots of useful information and free advice. Anything from questions you can expect to get in the interview, visa information, cost of living information, what to take with you, cultural advice. A lot of recruiters started off as English teachers so they know their stuff.
Gold Star have weekly articles written by some of their teachers on life inside and outside the classroom. Want to make sure you're not eating chicken feet and pigs brain when you arrive in China for example? We have a Chinese food menu with English translation that you can print out and take with you.
5 – It's totally and completely free
Really! Gold Star and other good recruitment companies don't charge their teachers anything. Ever. And we don't deduct anything from your salary. Ever. You're getting access to hundreds of jobs, personal help from a real life human who is fluent in English and Chinese, who has spent years filtering out the good schools from the bad and it's all completely free for you.
We make our money from a fee from the school. And here's the best part, we only get paid after you, the teacher, finish your first 3 months of teaching. What does that mean? That means it is in our interest to find you good jobs with good schools that you will be happy with because if you're not and you decide to leave we don't get paid! Plus, I hope it's not too hard to believe that we are motivated to find you a job with a good school that you are suited to and will enjoy working at just for the simple reason that if it makes you happy it makes us happy.
So that's about it
Sure, you can apply directly to schools, but where's the harm in enlisting the help of a good recruiter to really get things going. Put in an application today, tell us what you're looking for, where you want to teach, what age students you'd prefer and we'll take care of the rest.
Share this page. Choose your platform.
Job Board
Hundreds of teaching jobs in China, fully screened, updated daily.