"It's one thing to find a new job. It's another thing to find a new job, in a new country, where they speak a new language."
Gold Star TEFL Recruitment
Gold Star TEFL Recruitment is a TEFL (Teaching English as a Foreign Language) teacher recruitment agency, specializing in assisting English teachers with finding the best teaching jobs in China and other Asian countries.
Founded in 2009, we strongly believe in providing an honest, professional and supremely effective job placement service for our teachers. Over the years we have helped thousands of teachers and are proud of the many positive comments we've had and really enjoy hearing about our teachers' adventures abroad.
Free service
We make a fee from the schools, which means we are able to offer a completely free service to teachers. There are no fees whatsoever and absolutely no salary deductions.
"Contribute positively to global education and cultural understanding by connecting gifted educators with exceptional schools."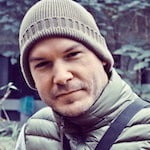 "Gold Star TEFL Recruitment conducted themselves with professionalism and consideration at all times. They made the process of applying to various schools across China seamless. Even when positions became available they didn't pressure me in any way to take them. They wanted to make sure that I made the right decision that best suited me."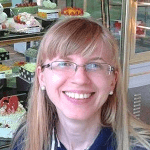 "I first came across Gold Star TEFL in early 2013 when I was looking for teaching jobs in China and I could tell from the start that Gold Star was different from all the others in a positive way: very professional and very resourceful. I soon signed for my first job in Shijiazhuang.

This summer Gold Star helped me again find a job in Shanghai, I'm now teaching university students Monday to Friday."
"I searched the web for some agencies and websites that could help me and Gold Star really stood out! They helped me with my application and gave me a variety of cities to choose from. The most helpful factor was the contacts they keep with the teachers they have placed. I was able to contact some teachers already in the schools and cities I was interested in and really helped make my decision an easy one."
"Gold Star were fantastic. My recruiter, Jessica, was professional, helpful and in constant correspondence with me. This company is highly recommended for serious teachers looking for a great job in China, 5 stars!"
"Gold Star TEFL Recruitment is a professional foreign teacher recruitment agency who are working really hard to connect great employers and awesome teachers. I had a lovely experience working with one of the most diligent representatives Jessica, and I would be more than happy to continue our cooperation in the future!"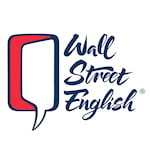 "I have worked with Gold Star TEFL Recruitment for 4 years and found them to be the most professional and competent recruitment outfit in the ESL industry. Time and time again Gold Star went above and beyond to support the recruitment needs of Wall Street English. As both a recruiter and supervisor for Wall Street English I found their efforts and results to be of the utmost value. This is a creative team that provides quality and quantity candidates on a consistent level."
"In my time working with Gold Star TEFL Recruitment I have been consistently impressed with the service they provide. As a school they take time to understand our needs and place the right teachers with the right school so everyone is happy and no one's time is wasted. This is thanks to the hard work of Jim, Christine, Jessica and all at Gold Star who are happy to listen, quick to answer emails and genuinely look out for their candidates. We've had many Gold Star teachers joining us over the years and I hope to have many more joining us in the future."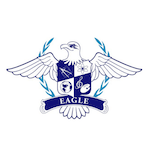 "It's been a pleasure working with Gold Star TEFL Recruitment! We're continually provided with a range of candidates which has helped us with staffing our schools. Working closely with Christine, Jessica and Jim has been great and they always provide a personal quality to their ways of working and communicating. Having worked with many agencies, I can easily say that they are up there with the best. Any schools that are looking for recruitment options, look no further than Gold Star. "
Gold Star TEFL Recruitment
221, Zhong Xiao East Road
Daan District
Taipei
Taiwan
Gold Star TEFL Recruitment
20/F, Central Tower
28, Queen's Rd.
Central
Hong Kong
Questions about
teaching abroad?
Get in touch, we are here to help.
ESL Job Board
Hundreds of teaching jobs in China, fully screened, updated daily.