Your ESL Teacher
Recruitment Solution
Gold Star TEFL Recruitment specializes in assisting educational organizations and language schools in China and around the world with ESL teacher recruitment. Hiring professional, qualified teachers is not only the most important task to ensure a successful school, it is also one of the hardest tasks in todays competitive environment.
We will ensure your school is staffed with the very best teachers, senior teachers, summer teachers or academic managers. Whether you need one teacher immediately as an emergency replacement or you have an on-going need for 20 teachers every month, we are confident we can assist.
Our dedicated team of recruitment consultants have a solid understanding of what schools are looking for when hiring an English teacher and offer an effective, trustworthy and reliable service.
贵校外教招聘烦恼的解决方案
金星外教招聘提供中国全国各教育机构、语言学校及全球用人单位最专业的招聘服务。聘请专业合格的教师不仅是确保学校发展成功最重要的任务,也是在当今竞争激烈的同业中最艰巨的任务。
我们能确保贵校雇用最顶尖的外教、资深外教、暑期外教和教务长(学校主管)。不论贵校有快速到冈的紧缺,还是长久每月20位外教的大量招聘需求,我们都很有信心能满足并帮助贵校的招聘需求。
我们专业的招聘顾问团队充分了解用人单位在招聘时的需求并提供最有效、可信、可靠的服务。
"In my time working with Gold Star TEFL Recruitment I have been consistently impressed with the service they provide. As a school they take time to understand our needs and place the right teachers with the right school so everyone is happy and no one's time is wasted. This is thanks to the hard work of Jim, Christine, Jessica and all at Gold Star who are happy to listen, quick to answer emails and genuinely look out for their candidates. We've had many Gold Star teachers joining us over the years and I hope to have many more joining us in the future."
"我很荣幸能和金星合作! 他们提供我们源源不绝的外教也大大地帮助我们学校聘雇职员的需要。我很享受和Christine, Jessica, Jim一起合作,他们真的看重个人需求和有效沟通。跟我们合作过的众多中介比起来,我可以立马说他们是其中最顶尖的。任何学校要找招聘都应该要直接找金星。"
" 金星外教招聘中介非常专业、又很尽心尽力地媒合雇主和杰出的外教。我们合作非常愉快,尤其是尽责的Jessica招聘顾问,我非常开心而且期待继续和他们长久合作。"
"I have worked with Gold Star TEFL Recruitment for 4 years and found them to be the most professional and competent recruitment outfit in the ESL industry. Time and time again Gold Star went above and beyond to support the recruitment needs of Wall Street English. As both a recruiter and supervisor for Wall Street English I found their efforts and results to be of the utmost value. This is a creative team that provides quality and quantity candidates on a consistent level."
Get a free consultation & quote
Benefits of hiring teachers from
Gold Star TEFL Recruitment
–  We have over 12 years of experience in the ESL industry
–  Founded by a former teacher and Director of Studies
–  Our recruiters used to be teachers themselves
–  We are well known for offering an honest, effective and friendly service
–  We have a large database of qualified teachers looking for teaching jobs
–  We also specialize in hiring subject teachers, senior teachers, Directors of Studies and Curriculum Developers
–  We are ranked on the first page of Google for ESL teaching related searches and receive hundreds of applications per week
–  Our teachers love us and the service we provide teachers is completely free
Testimonials from
Teachers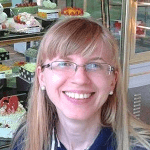 "I first came across Gold Star TEFL in early 2013 when I was looking for teaching jobs in China and I could tell from the start that Gold Star was different from all the others in a positive way: very professional and very resourceful. I soon signed for my first job in Shijiazhuang.

This summer Gold Star helped me again find a job in Shanghai, I'm now teaching university students Monday to Friday."
"我在网上找中介帮我找工作,金星真的特别不一样!
他们帮我找工作而且还提供给我不同城市的职缺选择。最有帮助的金星和之前透过他们找到工作的老师们都还保持联络,所以当我在做决定时他们也帮我连络这些已经在中国工作的老师,让我更了解这些老师真正在中国工作的情况。这也让我更好做决定最后到底要选哪份工作。"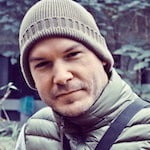 "Gold Star TEFL Recruitment conducted themselves with professionalism and consideration at all times. They made the process of applying to various schools across China seamless. Even when positions became available they didn't pressure me in any way to take them. They wanted to make sure that I made the right decision that best suited me."
" 网络上有很多招聘中介,当我一开始到处投履历,「到处试试」的时候,我发现有很多中介都不太靠谱。但是金星不是这样。金星的Jessica 非常热心亲切。她真正了解我要什么而且很努力地帮我找我喜欢的工作。"
Pricing
We offer an extremely cost effective recruitment solution for schools looking to hire teachers or academic managers. Our fee varies depending on your recruitment needs and the requirements you have for teachers. Register for free now through our website and we will get back to you right away with a quote.
费用
我们为招聘外教及教学主管的学校提供高成本效益的招聘解决方案,我们的各种费用根据您的招聘需求和对外教的素质要求而定。快到我们网站注册,我们会马上跟您报价。
Get a free consultation & quote