ESL Teaching Jobs
in China
Teach English in China – with over 10 years experience in the ESL industry in China, we put teachers in contact with the very best public and private schools across China.
Teach communicative English to motivated adult students (18,000 RMB + benefits)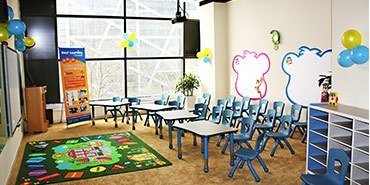 Teach kids in Shanghai or Beijing – modern school and friendly team
Teach motivated young learners in the vibrant city of Tianjin, China
Energetic young learner teachers wanted in the beautiful coastal city of Fuzhou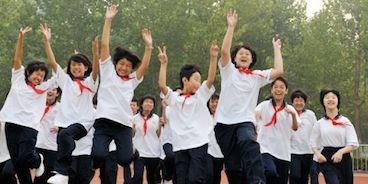 Primary & middle schools in Shenzhen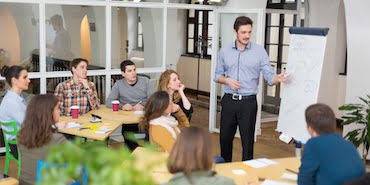 Director of Studies positions in China
ESL Job Board
Hundreds of ESL teaching jobs in China, fully screened, updated daily.
Talking 
to Teachers

in China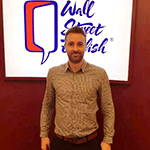 "I was a teacher in the UK and became despondent with the UK education system, a mundane and predictable social life. Now I live and work in Shanghai and would not want to be anywhere else."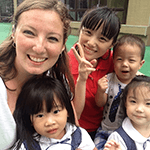 "I had just finished university and was looking for something a bit different. Once I knew I wanted to teach English abroad the next step was completing the TEFL qualification."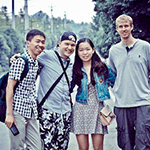 "Teaching English in Asia had always been on my list of things I wanted to do. I have had many friends who have tried their hand at teaching English at some point. All have had overwhelmingly positive experiences, many saying it was the most fun they ever had."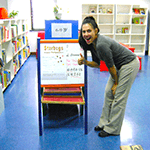 "I absolutely love Shanghai. As a foreigner, I can find everything I need and spend the day exploring new places and things. It's a complete 50-50 mix of old China and new Western standards. I am so happy here."


Kindergarten
Teaching jobs for 3 to 6 year olds

Language Schools
Teaching jobs for all ages

Public Schools
Jobs at primary, middle, high schools

University
Teaching jobs for 18 to 22 year olds

Adult
Teaching jobs to adult students

Business English
Teaching jobs to business students

Director of Studies
Jobs managing schools
Michelle Amy Newell and Mark Percy arrived in Tianjin together and decided to share their first week's experiences with us. Arrival Coming to work for EF Tianjin has been [...]
When a fellow expat advised me to use Chinese words in my classes, I was hesitant. It just didn't make sense to me. Why would I speak Chinese in my English [...]
The Chinese New Year is vastly different from the one Westerners fete every January 1st. First of all, the Chinese New Year is based on the original Chinese lunar [...]
In my time at York English and at other ESL schools I worked with dozens and dozens of ESL teachers, helping to train them and give guidance on [...]
Have you ever wondered how important your resume is in finding a job? Having a solid resume is absolutely essential to get past the first screening process and land you an interview [...]
Looking for job is stressful. Flying to the other side of the world to start a new job in a new country where you don't speak the language can be significantly more [...]
ESL Job Board
Hundreds of ESL teaching jobs in China, fully screened, updated daily.