Director of Studies Jobs
A Director of Studies (DoS) job, also known as Academic Manager or Head Teacher, will see you in charge of the teaching team, both foreign and local teachers and running the academic side of the school. The Director of Studies will be responsible for ensuring the academic integrity of the school so that students receive the best possible education.
The Director of Studies will have a number of important admin duties to attend to, including scheduling classes for teachers, assisting with student placement testing, organizing school events, dealing with any complaints and issues from students as well as internal disciplinary issues within the teaching team. The Director of Studies will also teach some classes although this is usually limited to under 10 hours per week.
The Director of Studies (DoS) will possess outstanding organizational skills, be positive and enthusiastic in the workplace and show an eagerness to solve problems. A proven track record of building strong relationships with teachers, sales and service staff, customers and other senior managers is essential.
Above all for a job as Academic Manager, you will be a person who has a passion for education and a real commitment to leading and developing a team of teachers. You'll be someone who is able to confidently craft a vision for the future of the school, while effectively managing its day to day operations.
Teacher Training
A key component of the Director Studies job is teacher training and support. You will need to identify the strengths and weaknesses of each member of your teaching team and offer structured training to help them improve, through classroom observations and feedback as well as group workshops and seminars. Teacher training sessions will cover a range of topics and provide the teaching team with inspiration and practical teaching skills.
The Director of Studies will also be overseeing the development of the teaching curriculum and materials as well as dealing with new teacher recruitment which involves interviewing and making hiring decisions as well as bringing new teachers on board and through the initial orientation and training period.
Featured Director of Studies 
Jobs in China
With over 10 years experience in the ESL industry in China and the rest of Asia, we assist Director of Studies and Academic Managers find their next position.
Director of Studies jobs with leading language school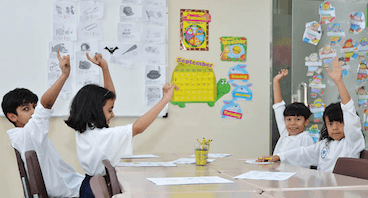 Academic Supervisor positions in Saudi Arabia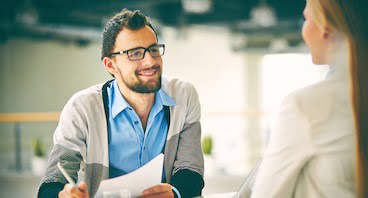 Academic Manager job in Vietnam
ESL Job Board
Director of Studies jobs in China, fully screened, updated daily.
Is a Director of Studies job 
right for you?
A job as a Director of Studies is a real challenge and comes with a high level of responsibility. You will be managing the day to day and long term needs of the school and the teaching team. You will have to craft a teacher training program to ensure all teachers, new and experienced are progressing and provide support for the sales and marketing side of the school as well. You not only have to have a detailed knowledge of teaching techniques and methodology but also good people management skills and the organisational abilities to run the admin side of a the school, dealing with scheduling and other such issues.
As Director of Studies you will take on less teaching hours but still be expected to teach a few classes each week.

Salary & benefits for 
Director of Studies jobs in China
Excellent salary: 14,000 – 30,000 RMB (2,000 – 4,400 USD) per month
Accommodation provided: Western style, furnished, on campus
Flight allowance
Performance based bonuses
Legal 'Z' work visa and residence permits provided
11 days national Chinese public holidays plus 15 days personal holiday
Health insurance
Yearly training allowance
Key Performance Index bonus
Weekly Mandarin Chinese lessons
Airport pickup and welcome pack
On-going training and academic support
Promotion opportunities
This is an example of a typical salary package for Director of Studies jobs in China. We will provide you with specific package information for a selection of suitable schools once we receive your application.
Requirements for Director of Studies ESL jobs in China
Native English speaker or non-native with fluent English and a clear accent
Bachelor's degree in any subject (education related preferred)
TEFL certificate and other educationa certificates desirable (No TEFL? We recommend INTESOL)
Solid teaching expereince
Previous teacher training and management expereince
Between 26 and 55 years old
A Typical Week
as a Director of Studies
A job as a Director Studies (DoS) is a busy and challenging one with many different areas of responsibility. A typical week would involve teaching perhaps 4 to 8 hours of classes as well as running a weekly teachers meeting and perhaps one teacher training session every 2 to 4 weeks. The Director of Studies will also schedule class observations and provide constructive, practical feedback to the teacher after each session. The DoS will produce weekly schedules for the teachers which will include existing and new classes as well as soon events and admin duties for the teachers. The Director of Studies will also have a weekly meeting with the sales and marketing departments to overview progress. At certain times of the year the Director of Studies will be responsible for the interviewing and recruitment of new teachers.
ESL Job Board
Director of Studies jobs in China, fully screened, updated daily.
Questions about DoS jobs? Ask us!