Teaching Jobs in Beijing
Teach English in Beijing and immerse yourself in the traditions of ancient China while also being a part of the exciting changes of a city on the cutting edge of modern culture. The capital of The People's Republic of China with a population of over 21 million, Beijing is the cultural, political and educational center of China and the number one choice for people around the world looking to teach English in China. Teaching jobs in Beijing remain some of the most sought after thanks to an abundance of culture and history together with a truly modern city with a vibrant arts, fashion and entertainment scene.
Beijing is known throughout the world for its many places of interest, some of the most popular being Tian An Men Square, the largest public square in the world, The Forbidden City, home to past emperors dating back over 500 years, the Summer Palace, Beijing Opera shows, the Ming Tombs and of course the Great Wall of China which snakes past the city just 50km away.
To apply to teach English in Beijing send us the following documents and we will contact you with more details of suitable positions:
Apply today at: Beijing@GoldStarTeachers.com
Covering letter
Resume
Degree certificate
Recent photo
Preference for teaching young learners or adults (if any)
Availability to begin work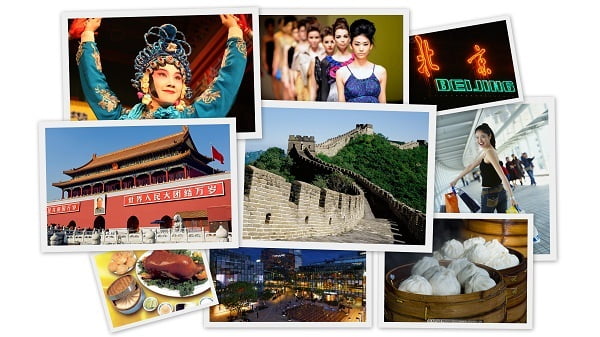 A 15 Minute Slice of Modern Day Beijing
Beijing hosted the Olympics Games in 2008, firmly placing it on the international map as a modern city. Beijing continues to be an exciting place for all things music, fashion and art with plenty of events and shows to attend. There is a thriving expat community who teach English in Beijing, with the Sanlitun area being a popular destination for both expats and trendy locals to mix and mingle over drinks.

Types of ESL Teaching Jobs in Beijing
Beijing remains one of the most sought after destinations for English teachers in Asia and there are many opportunities to teach English in Beijing to students of all ages. Salaries allow for a comfortable lifestyle and can range from anything from 15,000 – 35,000 RMB (roughly 2,300 – 4,500 USD) per month. Schools often offer teachers free accommodation, either shared with another teacher or private, as well as other benefits which can include a flight allowance, health insurance, Chinese lessons, performance related bonuses and holidays.
Teach English in Beijing to Young Learners
There is an enormous demand for young learner teachers in Beijing for the 3 to 17 year old age group. Parents see English education as an essential long term skill and classes run by foreign teachers generally focus on developing the students' speaking and listening skills through a variety of fun activities, stories, English based games, songs and projects. Moving in the opposite direction of the traditional 'listen and repeat' style of teaching of the old days, teachers encourage real dialogues and make use of pair work and group work to get students using the language together. As well as detailed student and teacher books, schools stock a host of teaching materials and resources such as flashcards, posters, songs, activity books, toys, games and interactive white boards offering animated digital content. Choose from kindergarten, primary, middle, high school or university jobs, depending on your preference. There are also plenty of options for teaching at training centers.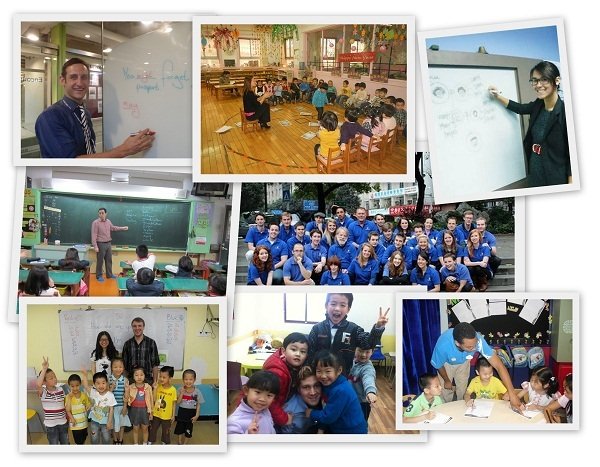 Teach English in Beijing to Adult Students
A large number of young professionals, typically aged from 24 to 35 years old, now need English for both their professional and personal lives. As such, there are a great deal of ESL jobs in Beijing for teaching adults. Communicative English classes are popular and aim at developing speaking skills and pronunciation through interactive activities such as role plays. Typical lesson topics could include arranging a holiday, ordering food or giving opinions on the latest news. Technology has now well and truly found a place inside the classroom, with online resources adding a new dimension to how classes can be run, offering the teacher more scope for creativity than ever before.
Business English classes typically focus on the skills needed by the company so topics will inevitably vary depending on the industry being taught to. Lessons will focus on topics such as taking part in meetings, networking, negotiating, delivering short presentations, effective emailing and dealing with customers on the phone.
Outside of the classroom teachers are often expected to complete a number of other teaching related duties. These can involve lesson planning, parent-teacher meetings, marking tests, placement testing new students to determine their English level and taking part in school meetings and training sessions.

Access to the Latest and Greatest Teaching Jobs in Beijing
Here at Gold Star TEFL Recruitment we are fully aware that there are plenty of less than reputable schools out there which is why all the schools we work with have been carefully screened. We take time to investigate the important details including the schools' programs offered, course materials and resources, contracts and training programs so you can teach English in Beijing without any worries . Just as we do not accept just any teacher onto our programs, we have strict guidelines for which schools to collaborate with and have been working with most schools for a long time now and have received lots of  positive feedback from current teachers. Outlined below are some of the key reasons why we are best placed to assist you with finding ESL jobs teaching English in Beijing.
Up to date positions with well established schools throughout Beijing
Comprehensive teaching resources and materials
Professional development programs
Year round start dates
Great salary: 15,000 – 35,000 RMB (roughly 2,300 – 4,500 USD) per month
Housing provided
Flight allowance
Legal 'Z' work visa provided
Airport pick up, orientation, set up assistance
We offer a completely free service for teachers, there are no costs for the recruitment process at all.
Requirements
Bachelor's degree
TEFL certificate preferred (No TEFL? We recommend INTESOL)
Ability to commit to a 12 month contract
Open minded, patient, friendly and culturally sensitive
Apply Now To Teach English in Beijing
To apply to teach English in Beijing send us the following documents and we will contact you with more details of suitable positions within 2 working days:
Apply today at: Beijing@GoldStarTeachers.com
Covering letter
Resume
Degree certificate
Recent photo
Preference for teaching young learners or adults (if any)
Availability to begin work