TEFL stands for 'Teaching English as a Foreign Language'. In countries all around the world students of all ages, from kindergarten to adults, are learning English and as a result there is a huge demand for native English speakers to teach them. Becoming a TEFL teacher literally opens up a world of opportunities for you to get paid to live and teach English abroad. You can explore new cultures, make money and do a really rewarding job which allows you to be creative, work with people of all ages and have a positive influence on their lives.
Who becomes a
TEFL teacher?
Teaching English as a foreign language is a job enjoyed by a wide range of people. TEFL teachers can be fresh graduates looking to live abroad for a year or two, or even just for a couple of months over the summer. Others are people who have been working in a completely unrelated industry and are looking for a fresh challenge and something completely different.
TEFL teaching also appeals to career teachers who are looking to leave their teaching job in their home country and teach overseas. There are also those who are getting to retirement age and are looking to change gears and try something different.
Understanding TEFL Acronyms and Abbreviations
There are a lot of acronyms in the TEFL industry, but essentially there is no real difference between the following acronyms and they are used interchangeably:
TEFL = Teaching English as a Foreign Language
ESL = English as a Second Language
EFL = English as a Foreign Language
TESL = Teaching English as a Second Language
TESOL = Teaching English to Speakers of Other Languages
ESOL = English to Speakers of Other Languages
Within the TEFL industry there are a lot of options for teaching jobs, so you will have to put some thought into the type of job you want and the student age that you think you would be best suited to teach. There are opportunities to teach at:

Kindergarten
Teaching jobs for 3 to 6 year olds

Language Schools
Teaching jobs for all ages

Public Schools
Jobs at primary, middle, high schools

University
Teaching jobs for 18 to 22 year olds

Adult
Teaching jobs to adult students

Business English
Teaching jobs to business students

Director of Studies
Jobs managing schools
What does a TEFL teacher do?
This will of course vary depending on the type of job but typically you will teaching a range of skills from speaking, listening, reading and writing. There is usually a focus on using the 'communicative approach' to teaching which encourages students to speak English and use the English language as much as possible. The teacher will introduce new language, have the students use it in a controlled framework to begin with and then move on to using it in a more natural way through group work, pair work and debates, where the emphasis is on increased student talk time. A typical class will include a mix of activities and interactions, some course book work, English based games and storytelling. These days technology plays a big part in the classroom with teachers making use of interactive whiteboards.
Can non-native English speakers work as TEFL teachers?
Yes. If you are a non-native speaker with fluent English and a clear accent there are definitely jobs available worldwide for teaching English. Non-native speakers have the added advantage of having learnt English themselves at school so often have a deeper understanding on language learning techniques and the intricacies of English grammar. However, non-native speakers will have to be more patient and persistent when job hunting as a lot of schools tend to prefer hiring native speakers, which can be due to preferences from their students or work visa regulations.
Two of the most well respected and in-depth courses are CELTA (Certificate in English Language Teaching to Adults) run by Cambridge university and the Trinity CertTESOL by Trinity College London. These go into a good amount of detail and are well regarded by schools. These can be expensive at around 1000 USD and up and require a significant amount of work.
For online courses, we recommend INTESOL as they have been operating for over 20 years, have fully accredited courses, well qualified tutors and offer options for various lengths of online courses and also teaching practice in real classrooms to real students. Courses range from 180 to 700 USD and the work can be completed on a flexible schedule.
Salary & benefits for TEFL jobs
Salary and benefits will of course vary from country to country and school to school but typically a TEFL job will offer the following package:
• Excellent salary: 1,200 – 5,000 USD per month
• Accommodation provided: Western style, furnished, near the school
• Flight allowance
• Performance based bonuses
• Legal work visa and residence permits provided
• 22 – 55 days paid holiday per year
• Health insurance provided
• Weekly language lessons
• Airport pickup and welcome pack
• On-going training and academic support
• Promotion opportunities
Search online
There are opportunities for jobs teaching English in nearly every country on earth. A good place to start is Google, searching for the type of job and country you are interested in. You can apply directly to schools that advertise their jobs or apply to a recruitment agent who will provide you with various options based on the job you are looking for. Have a look through our job board below.
Skype interview
The next step is usually a Skype video interview, where the school will ask you questions about your views on teaching, your TEFL course, your previous teaching experience (if you have any) and give you the opportunity to find out more about the school and the job. Make sure you ask plenty of questions and find out as much as you can about the job before making a decision. You can read more about how to plan for a TEFL interview here.
Work visa
Once you have been offered and accept a teaching job, the school will apply for a work visa for you, which can take between 2 to 4 weeks. You will then fly to the school and begin work. The first week or so is usually training and observing other teachers' classes before beginning your own teaching.
ESL Job Board
Hundreds of teaching jobs in China, fully screened, updated daily.
For teachers who are looking to develop their careers in education there are plenty of options for progression. From teacher, the next step is senior teacher where you assist new teachers and get involved with some school management tasks. Then Director Studies which involves managing the academic side of the school, teacher training, scheduling, recruitment of new teachers. There are also positions for developing curriculum and course materials and teacher training. Many career teachers enjoy living in different countries and experiencing different cultures throughout their career.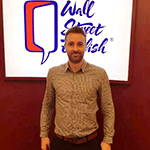 "I was a teacher in the UK and became despondent with the UK education system, a mundane and predictable social life. Now I live and work in Shanghai and would not want to be anywhere else."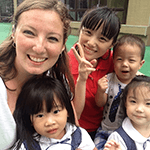 "I had just finished university and was looking for something a bit different. Once I knew I wanted to teach English abroad the next step was completing the TEFL qualification."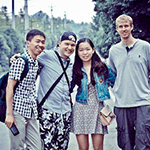 "Teaching English in Asia had always been on my list of things I wanted to do. I have had many friends who have tried their hand at teaching English at some point. All have had overwhelmingly positive experiences, many saying it was the most fun they ever had."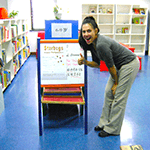 "I absolutely love Shanghai. As a foreigner, I can find everything I need and spend the day exploring new places and things. It's a complete 50-50 mix of old China and new Western standards. I am so happy here."

In my time at York English and at other ESL schools I worked with dozens and dozens of ESL teachers, helping to train them and give guidance on [...]
Have you ever wondered how important your resume is in finding a job? Having a solid resume is absolutely essential to get past the first screening process and land you an interview [...]
Looking for job is stressful. Flying to the other side of the world to start a new job in a new country where you don't speak the language can be significantly more [...]