Public Schools in Hangzhou

Program Highlights
-Excellent salary: 13,000 to 20,000 RMB per month
-Free accommodation OR monthly housing allowance 2,500
-Teach public school students on a Monday to Friday schedule
-Friendly, supportive teaching environment with excellent materials
ESL Jobs in Hangzhou
We are now holding interviews for English teachers at our public kindergartens, primary, and middle schools based in Hangzhou. If you are a dynamic teacher, have an interest in an authentic Chinese public school setting and can deliver learner centered, engaging lessons then we are interested in speaking with you.
Our schools are modern with up to date teaching materials and equipment including projectors and computers. Various student interactions are encouraged in class such as group work, pair work, role plays, project work as well as more traditional teaching methods to add variety to the classes and help create a fun and relaxed learning environment.
All new teachers will receive training on arrival and will be introduced to the school and teaching methods. Teaching materials and resources are provided by the school and are targeted to the age of the students being taught. Materials follow the Chinese national school curriculum and focus on developing all four skills – speaking, listening, reading and writing. Teachers are encouraged to adapt and supplement the materials where need be to ensure classes are engaging and interesting.
Classes include 10 to 20 students for Kindergarten and 30 to 40 students for primary and middle school are held during the day time from Monday to Friday, with up to 20 hours of teaching per week, so you have evenings and weekends off.
Teach English in Hangzhou
There is a famous saying in China: 上有天堂 下有苏杭, "Above, there is heaven. Below there is Hangzhou and Suzhou."  Regarded as one of the two paradises on earth by the Chinese people, Hangzhou offers an ideal destination for anyone seeking to live and teach in China.
Hangzhou is the capital of Zhejiang province and is located not far south of Shanghai. The city is regarded as one of the most beautiful cities in China with numerous historic relics and natural beauty. Most famous for its picturesque West Lake, elected as a National Key Scenic location due to its historical and cultural significance and many temples, pagodas, ponds and plants.
The city is one of the most livable in China with a natural balance of local Chinese culture and Western amenities providing a dynamic atmosphere of live music, cafes and bars, a variety of events and an eclectic mixture of people from all over the world. Mix a buzzing city with a pleasant year round climate and low cost of living and you see why Hangzhou has earned the reputation it has.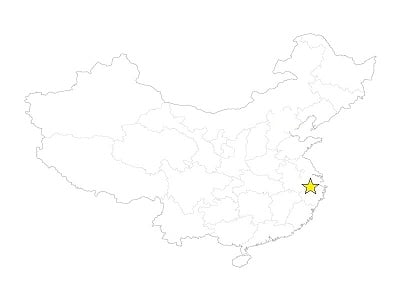 Main Responsibilities
– Teaching hours: up to 20 hours per week
– Contract length: 10 or 22 months
– Teach students ages 3 to 12 years old
– Working hours from 8:00 am to 5:00 pm
-Monday to Friday classes with evenings and weekends off
-Deliver learner centered, engaging lessons to all students
-Ensure equal participation of all students
-Complete all administrative tasks in a timely manner
-Actively participate in professional development workshops and activities
Compensation
-Excellent salary: 15,000 – 20,000 RMB per month for teachers already in China (based on qualifications and experience)
-Excellent salary: 13,000 – 15,000 RMB per month for teachers outside of China (based on qualifications and experience)
– Free accommodation OR monthly housing allowance 2,500
– Flight allowance: 6,000 RMB
– Free lunch (breakfast and dinner is also often included)
– Airport pickup
– Training: 2 to 3 days of training in the head office in Hangzhou
– Free 120 hour online TEFL provided (must be completed before arrival in China)
– Free Chinese class
-Legal 'Z' work visa provided
-Health insurance provided
-All public holidays (full pay) + 2 months of Summer vacation & 20 days of winter vacation (no pay)
-Free hotel accommodation upon arrival
-Supportive management
Requirements
-Bachelor's degree required
-TEFL certificate preferred but not required (No TEFL? – We recommend INTESOL)
-Native English speaker from UK, USA, Canada, Australia, New Zealand, Ireland or South Africa
-Clean criminal background check
-Enthusiastic, friendly, flexible, team players who love working with kids
There are no costs whatsoever for the entire recruitment process.
We are looking forward to hearing from you.