types of teaching jobs
out there. As China continues to grow the demand for learning English is only getting more popular and there is a huge variety of options to choose from in terms of student ages, teaching schedule, locations, experience required and compensation packages offered.
What are the options?
As I'm sure you can imagine, there is a big difference between teaching a class of 6 year olds compared with a class of 12 year olds and even more so between a group of 20 kindergarten kids and a board room full of business executives. Naturally, it is worth thinking about which age group suits you best. Even more important is to take the time to identify the schools in China that are run professionally, with plenty of teaching resources, a positive work environment and who are going to pay you on time and generally make your time teaching English in China an enjoyable one.
That is where Gold Star TEFL Recruitment provides an invaluable service for people looking for teaching jobs in China. We have build up close ties with the very best schools in China over the years and have placed hundreds of teachers so we are in a position to offer you all the assistance and advice you need. To find out more have a read through our site, have a look at some interviews with current teachers and make an application here.
Language schools in China
There are many language schools all around China, mainly found in the bigger cities where the demand for learning English is higher. Some of the bigger names are English First, Disney English and Shane English which all focus on teaching young learners aged from 4 to 14 and also Wall Street English which teaches adults.  Language schools specialize in teaching English specifically and students attend classes when they are not at their regular schools or work. The focus is on a 'communicative' style of teaching which aims to develop speaking and pronunciation to get students using the language more naturally. Classes include a variety of activities such as role plays, English based games, drama, songs and group work although each class will also have a set course book to follow.
Class sizes are kept small, from 4 to 15 per class, with all students having a similar English ability. These days technology is playing a bigger role in the classroom and most language schools have interactive white boards and computers with digital material related to what is being taught. Compared with other types of teaching jobs in China, language schools offer a good amount of flexibility to how classes are taught and plenty of room for creativity and variety that may not be possible in a public school where a more rigid curriculum is in place.
Generally teachers will have 20 – 25 hours of teaching per week which takes place during evenings and weekends when the students are not at their regular schools. This leaves quite a bit of time during weekday mornings and afternoons for exploring the city, learning Chinese or doing whatever you please. On top of teaching, there are a number of admin duties required such as lesson planning, mid and end of term reports, placement testing students and attending school events.
Generally language schools will employ between 5 to 15 foreign English teachers as well as some local Chinese English teachers so there are plenty of people to socialize with during and after work. Most schools will have Western management, known as a Director of Studies, who are in charge of the academic team and run training sessions and offer support to the teaching team.
Language schools can hire teachers with no teaching experience although most do require a Bachelor's degree and TEFL certificate as a minimum requirement. They offer a good all round package with a salary from 6,000 – 12,000 RMB (1000 – 2000 USD) per month, a flight allowance from your home country (paid in installments throughout your 12 month contract), free shared housing with another teacher, a legal work visa, health insurance, training sessions, Chinese lessons, 22 days a year paid holiday and decent promotion opportunities for those able to commit to 2 years plus.
Public schools in China
Public schools also offer plenty of teaching jobs in China for foreign teachers. As with language schools, the foreign teachers main role is to focus on developing students speaking, listening and pronunciation through a variety of activities and games although usually classes follow a stricter curriculum and there is a great emphasis on testing. Working hours tend to be from 9am to 4pm on weekdays with breaks throughout the day. Most classes run for 45 to 60 minutes and class sizes are large, typically anything from 30 up to 50 students per class. There will be a larger range of abilities in each class, with some students having much better English than the person sitting next to them.
You will most likely be the only foreign teacher in the school and will have a local Chinese teaching assistant in your class to help with giving instructions and classroom management. Teaching resources tend to be a bit more limited although some of the newer public schools have a good selection to supplement course books and also some good technology including inter active white boards and projectors.
Teachers will have their own apartment provided and some other benefits such as free school meals and use of sports facilities. There will be no Western management so it is important to arrive with an open mind and be very flexible with regards to working styles as things can be done quite differently in China.
Kindergartens in China
There are a growing number of teaching jobs in China at kindergartens. In the past they would hire teachers from language schools for a few hours a week but the bigger ones now have their own foreigner teachers teaching full time. The job is extremely rewarding and lots of fun as long as you have an abundance of energy and really like being around kids all day.
Students are aged from 2 to 6 years old and will have very little if any English. The teacher's job is to get the students interested in English and having fun learning. The focus is on building vocab and basic sentences with a lot of short, active games and activities. Teaching resources can be really good with lots of toys, games and things to do. Generally classes run from around 9am to 12pm after which students have lunch followed by a nap. Then a few more classes from 2 to 4pm. The teacher will go from class to class giving English lessons for about 20 mins to each class and will have a Chinese teaching assistant in each class but will probably be the only foreigner employed by the school.
Business English in China
Although business English teaching jobs do not make up much of the ESL market in China there are still a good number of teaching opportunities available. Chinese companies increasingly need middle and upper management to speak and write English to a decent standard and will either sign up to a language school specializing in business English or employ their own in-house English teacher. Companies that need business English teachers are generally exporters, technology companies or multi-nationals but courses are also run for the police, Starbucks, airlines and many other industries. Lessons will focus on the skills needed by the particular company and will often be tailor written for them. Contents will include taking part in meetings, delivering presentations, writing emails effectively, negotiating and writing short reports.
Although the focus is on teaching the English language, teachers will also need a business background and older candidates between 30 – 45 years old are generally preferred. Classes are sometimes on-site (in the school) but will more often be held at the company that is being trained so teachers will have a fair amount of travelling each week. Class sizes can be anything from one on one classes to 20 or more students. Teaching resources are usually good and students are motivated and hard working as there are usually financial incentives toed to their performance during the course. The salary paid is generally quite generous, a bit higher than what is available for young learner teachers although more experience is usually required.
Universities in China
Universities now often hire 2 or 3 foreign teachers whose focus, again, is to develop students speaking and listening skills. The age range is specific, 18 to 21 years old so the style of teaching and materials used has to fit their interests well to keep motivation high. The range of English ability for students in one class can vary quite a lot which can be a challenge. Class sizes are big with about 20 plus students. Resources at most universities are good and teachers are held in a high regard. A job teaching at a university looks good on the resume and you can gain some valuable experience. Teaching hours are generally around 15 – 20 hours a week and run for 45 minutes per class.
The university usually provides a dorm room free of charge as well as meals included and access to all the sports facilities however often the campus is situated some way out of town which can be inconvenient. Pay can be good but not always and previous teaching experience is often required.
One on one classes in China
One on one (or VIP) classes are usually done as a way for teachers to make some extra money to supplement their income. These can range from casual conversation practice in a local coffee shop once a week to a more structured course tailored to a particular students needs. For young learners, parents will often invite the teacher to their house and set aside a quite area for a one hour class with between one and four students once a week. Also popular are classes which help to prepare students for up-coming exams (such as IELTS, Trinity, BULATS) typically for teenagers or university students and can focus on speaking or essay correction. One on one classes can pay anything from 150 – 400 RMB per hour. If you are working for a language school and doing one on one classes on the side, it is usually technically not allowed but generally not seen as a major issue.
Summer courses in China
Summer teaching jobs in China run from anything between a couple of weeks to 3 months. Most ESL summer jobs run from late June to late August when students are on their summer holiday. Nearly all of the jobs are at language schools as they run intensive courses over the summer and generally see an increase in student numbers compared to other times of the year, therefore needing to hire 2 or 3 more teachers for this period.
Summer jobs are an excellent way to get a taste for teaching in China without having to commit for a full 12 months. The package offered is usually very good with the school provides a decent salary, flight allowance, free housing, visa and insurance. Schools are looking for teachers with experience who can jump straight in and do a good job without too much support. The teaching schedule is generally busier than other times of the year so expect to teach 26 – 30 hours a week with only one day off a week. You will see your students 3 or 4 times a week rather than once or twice which is usually the case. More details about summer jobs teaching English in China are given in this article.
Make your choice and go for it!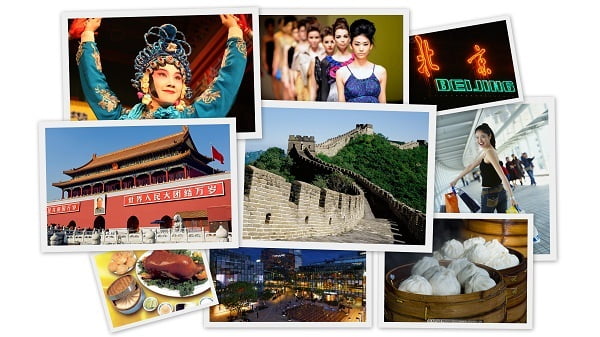 So as we have seen, there is a whole range of different types of teaching jobs in China and plenty to choose from in terms of student ages, class sizes, materials available and locations in China with each type of school offering a different experience. Most ESL jobs will focus on developing students English speaking skills and the foreign teacher is expected to teach using a more active, fun, "Western" style of teaching.
No matter what type of school you decide on, it is very important to find a well run school with good resources which is licensed to issue legal work visas for foreign teachers. There are a lot of bad schools out there that will provide sub-standard housing, make unreasonable demands, not stick to the employment contract and generally make the whole experience a bad one. There are tonnes of horror stories on the internet and it is for this reason going through a recruiter such as Gold Star TEFL Recruitment is a wise move. We have over 7 years experience in the ESL industry in China and have screened all the schools we work with in depth. What's more, we offer our services to teachers completely free of charge from start to finish.
To ask any questions at all about living and teaching in China, send us an email at questions@GoldStarTeachers.com. We offer a range of different types of teaching jobs in China, so search some of our major schools, read some interviews with current teachers and put in an application here.
Share this page. Choose your platform.
Job Board
Hundreds of teaching jobs in China, fully screened, updated daily.