The Latest & Greatest
 Teaching Jobs in China
Teach English in China and immerse yourself in one of the most fascinating and fast changing countries on the planet, while at the same time making a positive difference to the lives your of students. We have ESL jobs in China with hundreds of professional public and private schools with year-round start dates in over 60 cities. Whether you are a new teacher looking for your first ESL teaching job in China or an experienced teacher looking to advance your teaching career we will provide you with hand-picked jobs based on your preferences and assist you through the entire recruitment process. The service we offer is completely free of charge and there are no salary deductions.
ESL Job Board
Hundreds of teaching jobs in China, fully screened, updated daily.
Featured Teaching
Jobs in China
With over 10 years experience in the ESL industry in China, we put teachers in contact with leading public and private schools across China.
Teach communicative English to motivated adult students (17,000 RMB + benefits)
Energetic young learner teachers wanted in the beautiful coastal city of Fuzhou
International kindergarten position in the southern city of Nanhai
Adult Teaching Jobs Across China
Teach young learners for the world's largest private language school
Primary & middle school teaching jobs in Shenzhen and Beijing
A Word of Warning about
ESL Teaching Jobs in China
Unfortunately it is well known that China has its fair share of shady schools.
You may have heard from teachers who have had terms in their employment contracts broken by schools, charged recruitment fees, salaries not paid on time or hired on the wrong type of visa. It is essential that when you accept an ESL teaching job in China it is with one of the good guys.
With over 10 years in the ESL industry in China, Gold Star TEFL Recruitment has built up strong connections with the very best schools, screened them in depth and spoken to their current teachers so you can be confident that you are dealing with a reputable school that you can trust and enjoy working with. Our service is completely free for teachers, you never pay us anything, ever and there are zero salary deductions.

Salary & Benefits for ESL Jobs Teaching English in China
In recent years China has overtaken other Asian countries in terms of the salary and benefits package. You can earn a high salary, lead a comfortable life, travel and still make decent savings over the course of a year. Benefits will of course vary from school to school but a lot of schools offer free, furnished accommodation, flight allowance, performance based bonuses, 22 days paid holidays, health insurance, decent teacher training sessions and weekly Mandarin Chinese lessons. Cost of living in China is particularly low, especially outside of the major cities such as Shanghai and Beijing, so your salary will really go a long way.
Excellent salary: 15,000 – 35,000 RMB (roughly 2,300 – 4,500 USD) per month
Accommodation provided: Western style, furnished, near the school
Flight allowance
Performance based bonuses
Legal 'Z' work visa and residence permits provided
11 days national Chinese public holidays plus 11 days personal holidays
Health insurance provided
Paid TEFL course (for those without one) or sponsorship of further teaching qualifications
Weekly Mandarin Chinese lessons
Airport pickup and welcome pack
On-going training and academic support
Promotion opportunities
This is an example of a typical salary package for ESL teaching jobs in China, we will provide you with specific package information for a selection of suitable schools once we receive your application.
Requirements to Teach English in China
Native English speaker or non-native with fluent English and a clear accent
Bachelor's degree in any subject
TEFL certificate preferred (No TEFL? We recommend INTESOL)
New and experienced teachers welcome (full training provided)
Between 22 and 60 years old
Talking 
to Teachers

in China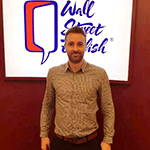 "I was a teacher in the UK and became despondent with the UK education system, a mundane and predictable social life. Now I live and work in Shanghai and would not want to be anywhere else."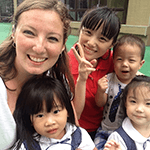 "I had just finished university and was looking for something a bit different. Once I knew I wanted to teach English abroad the next step was completing the TEFL qualification."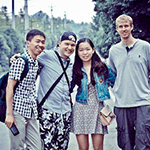 "Teaching English in Asia had always been on my list of things I wanted to do. I have had many friends who have tried their hand at teaching English at some point. All have had overwhelmingly positive experiences, many saying it was the most fun they ever had."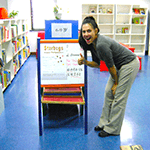 "I absolutely love Shanghai. As a foreigner, I can find everything I need and spend the day exploring new places and things. It's a complete 50-50 mix of old China and new Western standards. I am so happy here."

If there's one thing you can say about life teaching English in China, it's exciting. You will most likely experience some culture shock and although life in China will take some getting used to, it will mostly be positive. China is a very safe place to live. You will receive lots of curious attention from locals, many of who might not have had much previous contact with foreigners, especially in smaller cities.
Learn to speak Mandarin Chinese, hike the Great Wall of China, visit the pandas in Sichuan, soak up the sun on an east coast beach, enjoy a delicious cuisine and engage yourself in the fast paced, cosmopolitan lifestyle that is modern China. Of course, there are plenty of countries nearby for longer trips, such as Vietnam, Thailand, Laos, Cambodia, Mongolia, Taiwan, South Korea and Japan.
Each city has a vibrant expat life with events, sports teams, expat bars and other opportunities to get to know other foreigners living in your city. China really embodies the 'East meets West' culture these days, with an interesting mix of ancient Chinese customs and culture alongside modern shopping centers, iPhones, Starbucks and a fast-paced lifestyle.
Types of

Teaching Jobs in China

Kindergarten
Teaching jobs for 3 to 6 year olds

Language Schools
Teaching jobs for all ages

Public Schools
Jobs at primary, middle, high schools

University
Teaching jobs for 18 to 22 year olds

Adult
Teaching jobs to adult students

Business English
Teaching jobs to business students

Director of Studies
Jobs managing schools
ESL Job Board
Hundreds of teaching jobs in China, fully screened, updated daily.
ESL Jobs with the
Best Schools in China