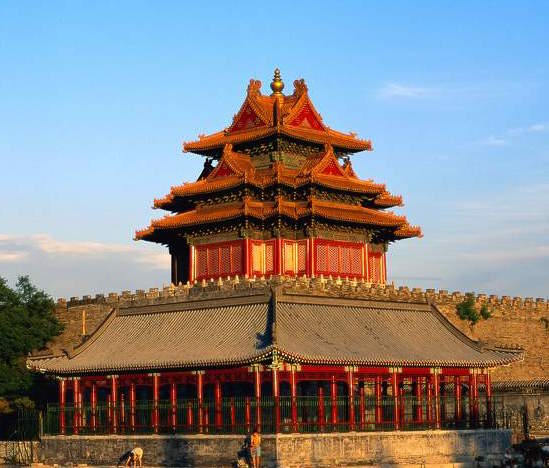 Language School
Program Highlights
-Excellent salary: 17,000 – 22,000 RMB per month
-Well established schools in downtown Wenzhou
-On-going training and academic support
-Promotion opportunities
ESL Jobs in Wenzhou
Our young learner language school in Wenzhou is now recruiting English teachers who have energy and passion for educating young learners aged 4 to 15. With over 20 years of dedicated service in the education industry in China, we welcome you to be part of our continuous growth and expansion. We have more than 7000 branches in Taiwan and Mainland China. In the city of Wenzhou we are well known as the market leader, established in 2005, with 6 branches in the downtown area, all offering quality English education to our students.
We provide comprehensive textbooks, curriculums and teaching resources for all our schools allowing teachers to teach motivating and engaging lessons. We utilize state of the art classrooms to assist in teacher's teaching and create a better learning environment to the students. Teamwork is essential in our organization, we believe that the best way to develop is to learn from one another.
Our students are aged 3-14 years old. Local teaching assistance is provided in all kindergarten classes. We also firmly believe in creating a harmonious environment, not just for students, but among teachers and colleagues. We have a close-knit team of foreign teachers at our school who share a dedication for education and a strong team spirit. Furthermore, foreign teachers who show exceptional talent and professionalism are recognized and promoted.
Teach English in Wenzhou
Wenzhou is located on the east coast of China, south of Shanghai. It is renowned all over China as a prosperous city because of its strong trade ties internationally. Because of this, the city is in a way a lot more developed than most of China. This city is growing very fast with a nice climate all year round. Wenzhou has a lot to offer for everyone and can be an exciting place to live in.
Wenzhou is surrounded mostly by wetlands and this gives a unique opportunity to appreciate nature, and bird-watching in particular. The wetlands have quite a number of small islands in it where some of them are joined together by bridges while others are only accessible by boat.
A small island called "Island in the Heart of the River" can be found in the northern part of Wenzhou. It is a well-known attraction for tourists because of the ancient temples and pagodas that are to be seen there. Aged over a thousand years old, the pagodas attract a great number of visitors. The island also has a museum mainly devoted to the history of Zhejiang province.
Main Responsibilities
-Maximum of 23 hours teaching per week
-Admin hours: maximum 6 to 8 hours per week
-Student age: 4 to 15
-Lesson planning
-Grade students' homework and quizzes
-Class size: 6 to 16 students
-Attend meetings and teacher training sessions
-Assist in the recruitment of new students and open house classes
-Attend centre social events
Compensation
-Excellent salary: 17,000 – 22,000 RMB per month
-Paid overtime of 200 RMB per hour
-Flight reimbursement: 10,000 RMB paid after 1 year contract
-On-going training and academic support
-Promotion opportunities
-Legal 'Z' work visa provided
-11 days national holidays
-Free mandarin Chinese lessons provided
-Airport pick-up
-Medical insurance provided
-Welcome meal upon arrival and social events throughout the year
-Assistance setting up bank account, phone account
Requirements
-Bachelor's degree required
-2 years of teaching experience (less experience required if you have education degree)
-120 hour TEFL training certificate (No TEFL? – We recommend INTESOL)
-Native English speaker from UK, USA, Canada, Australia, New Zealand, South Africa or Ireland
-Experience working around kids preferred
-A passion for educating young learners and a keen interest in their development
-Open-minded and easy-going with a great team spirit
There are no costs whatsoever for the entire recruitment process.
We are looking forward to hearing from you.