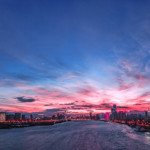 Bilingual Kindergarten
Program Highlights
-Excellent salary: 15,000 to 21,000 RMB per month (depending on qualifications and experience)
-Equipped with state of the art equipment and resources
-Monday to Friday schedule with weekends off
ESL Jobs in Fuzhou
Our Bilingual Kindergarten is now holding interviews for English teachers to join our close-knit team. Do you have the passion and energy needed to inspire and educate our kindergarten students?
2.5 to 6 years of age is the golden age for children's language learning. We have strong and professional team of Chinese and foreign teachers devote themselves to creating bilingual education for every child, allowing them to learn naturally in a three-dimensional scene and an immersive English learning environment to foster a broader perspective that is inclusive and open to different cultures.
Our kindergarten adopts Italian Montessori teaching elements, in which teachers respect each child's natural development and vitality as the role of bystander and guide, using the "limited direction" way of education to develop children's daily living ability, sensory development and independent study and exploration.
We are a high-end private Bilingual Kindergarten that covers 25 acres, located next to the Fuzhou Strait Olympic Sports Centre, built by the Fujian Huawei Group. Our kindergarten has convenient traffic advantages and more than 85% greenery rate. Equipped with advanced and elegant facilities, our kindergarten combines child centered pedagogy based on the EYFS learning outcomes with a philosophy of learning through play.
Using natural light our kindergarten has a clean environmental atmosphere that is encircled by magnificent trees, plants and purpose-built gardens. Based on children's law of psychological development and growth needs, we designed every corner of our kindergarten to fully inspire children's imagination and vitality.
The Role of the Teacher
Our teachers' main role is to facilitate learning through play. We do this through well planned stations, in the moment planning, observations and interactions and recording children's development. Our teachers get to know their children very well and have a sound understanding of child development. This ensures that we enhance and extend our student's learning at the appropriate level. With a system of focused children, a workshop style environment and records kept on spontaneous planning sheets and learning journeys, our children are learning effectively all the time.
Teach English in Fuzhou
Fujian Province is a sub-tropical area in the southeast of China. The capital city, Fuzhou, is equidistant from both Shanghai and Hong Kong, making it a pivotal point in many large Chinese businesses. Fuzhou is warm all year round. There are countless temples, the most important being the Taoist temple at Gu Shan (Drum Hill). It has a library which ranks as one of the most important in the Tao religion. There are a number of great attractions in the city from night markets and modern shopping centers to fantastic restaurants with some of the best food in China.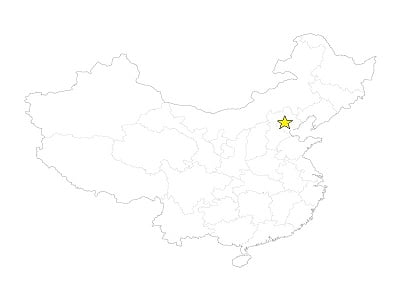 Main Responsibilities
-Monday to Friday schedule 8:30 – 11:00 and 14:00 – 16:40
-Weekends off
-Create a safe learning environment that enables children to work independently
-Work in harmony with class teachers to keep learning journeys and record children's development
-Engage with children to guide and help them on their learning journeys
-Be willing to work as part of our team and participate in professional development
-Carry out teaching related responsibilities and school events throughout the year
Compensation
-Excellent salary: 15,000 to 25,000 RMB per month (depending on qualifications and experience)
-Accommodation allowance: 2,000 RMB per month
-Flight allowance: 8,000 RMB per year
-Legal 'Z' work visa provided
-National holidays and 1 day for Christmas
-Winter and summer holiday allowance
-Free medical insurance provided
-Airport pick up / drop off
-On-going training and academic support
-Opportunities for career advancement within our company
Requirements
-Bachelor's degree (Early Childhood, Education degree preferred)
-TEFL certificate 120 hours plus required (No TEFL? – We recommend INTESOL www.GoldStarTeachers.com/INTESOL) (no TEFL required if you have an Education degree)
-Native English speaker from UK, USA, Canada, Australia, New Zealand, Ireland or South Africa
-Teaching experience is preferred but not required as we provide full training and support
-Culturally aware, motivated and passionate in teaching young learners
-Plenty of passion and energy
There are no costs whatsoever for the entire recruitment process.
We are looking forward to hearing from you.