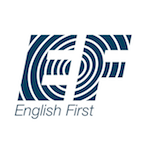 English First Nanjing
Program Highlights
-Excellent salary:  14,000 RMB (after tax) per month
-2,000 RMB monthly housing allowance
-Airfare allowance provided: 10,000 RMB
-Opportunity to advance your career in an exciting city
ESL Jobs in Nanjing
English First in Nanjing is now hiring professional and qualified English teachers who are passionate about teaching and engaging with young learners aged 3 to 18 years old. Founded in 2002, we have grown over the past years with three branches in the city and over 1500 students. We have a team of 18 foreign teachers with nine local Chinese teachers. As we are continually growing and expanding, we are in constant search for unique talents to be a part of our organization.
Our schools are equipped with state of the art teaching technology and necessary teaching resources to make sure that everyone's learning and teaching experience can be elevated to a higher level. With a maximum class size of 12 students, teachers have more opportunity to cater to the individual needs of the young learners.
English First (EF) is truly a global company, established in 1965 and now with over 400 centers around the world. EF opened its first school in China in 2001 and has since established itself as the market leader for private language learning with over 150 schools, employing over a thousand teachers.
Course materials & technology
Popular with students and teachers alike, EF course books have been developed by a dedicated team of linguistic and educational experts. Course books are accompanied by a wide range of supplementary materials including flashcards, posters, handouts, CD's, videos, songs and in-class computer applications, all essential for teachers to deliver varied and engaging classes.
Teach English in Nanjing
Located on the south bank of the Yangtze River, Nanjing, the capital of Jiangsu Province, is one of the most delightful destinations in China. Known as the capital city of six or ten dynasties in ancient Chinese history, it has a brilliant cultural heritage.
Like most major cities in China, Nanjing is developing rapidly. Great changes have taken place in the city. Modern highways and railways connect the city with most major cities throughout the country and it is becoming a sparkling metropolis akin to Shanghai and Beijing with skyscrapers, luxury hotels, fashion shopping malls, supermarkets and highly-developed economic zones throughout the city. Transport in the city is very convenient with the new metro service in addition to taxis, public buses, tourist special lines and other means of transport.
Main Responsibilities
-Maximum of 20 teaching hours per week
-40-hour work week including teaching hours
-Weekend classes with 2 days off during the week (peak season may require 6-day work week)
-Lesson planning
-Check and mark students' homework and quizzes
-Provide reports on students' performance to parents and the school staff
-Make good use of our extensive course materials and technology in the classroom
-Take part in marketing activities and assist in the placement testing and interviewing of new students
-Attend trainings and meetings
Compensation
-Excellent salary:  14,000 RMB (after tax) per month & 14,200 RMB (after tax) after probation period
-Flight allowance provided: 10,000 RMB (4,000 paid after 6 months, 4,000 after 12 months, & remainder to be paid upon contract completion)
-2,000 RMB monthly housing allowance
-Early arrival bonus (all documents submitted on time & arriving to Nanjing within 12 weeks from accept offer): 7,000 RMB
-One time relocation bonus: 7,000 RMB (3,500 RMB on arrival plus 3,500 RMB after passing probation)
-Potential salary increase based on performance after 4th and 8th month
-Legal 'Z' work visa provided
-7,000 RMB for visa cost reimbursement (upon showing receipts/invoices)
-Student sales and retention bonus
-12 days public holidays plus 10 days extra paid holidays
-Education fund (subject to meeting EF Nanjing Education Fund Criteria): 7,000 RMB
-341 RMB per month for insurance
-Free Mandarin classes
-Re-signing bonus 8,000 RMB
-Staff trips
-On-going professional training and classroom-based professional development
-Career advancement opportunities
Requirements
-Bachelor's degree
-TEFL certificate (No TEFL? – We recommend INTESOL)
-Native English speakers from USA, UK, Ireland, Canada, Australia, South Africa and New Zealand
-Teaching experience preferred but not required as we provide comprehensive training
-Creative, patient and passionate in teaching
There are no costs whatsoever for the entire recruitment process.
We are looking forward to hearing from you.