INTESOL 150 hour Online Course in TESOL / TEFL
ALAP Accredited – Level 4
The INTESOL 150 hour course is fully accredited by ALAP and comes with comprehensive course materials and full support from a qualified tutor. You can study from wherever you are in the world and you have the flexibility to move through the course at your pace. This course will provide you with a solid foundation in teaching theory and methodology along with practical and useful teaching skills essential for delivering engaging English classes.
You will learn about lesson planning, presenting new language, classroom management, using teaching materials, different teaching techniques, phonetics, grammar, error correction and much more.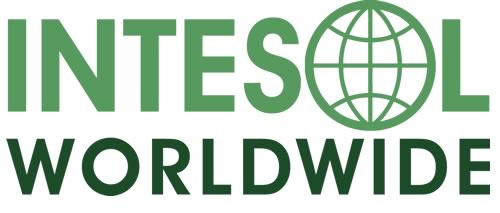 Exceptional course tutors
– Fully accredited course
– Affordable and in-depth course including a good balance of teaching theory and methodology
– Comprehensive course in teaching English – lesson planning, classroom management, error correction, communicative
activities, explaining grammar, using visual aids, teaching reading and a lot more
– Free Games & Lessons pack
– Access to our job seekers services
To enroll in this course you need to have fluent English, a good academic background, usually graduate status, strong study skills and a willingness to learn. You do not require any previous teaching experience as the course covers in detail teaching theory and methodology.
INTESOL Worldwide issues its awards through ALAP (Awarding Language Acquisition for Professionals), a specialist ESL awarding organisation based in the United Kingdom. All of the INTESOL courses have attained full accreditation from ALAP. You can read more details on the rigorous Standards of Accreditation set by ALAP.
What this means is that the online TEFL / TESOL courses run by INTESOL have external checks carried out on them to ensure the course materials and how they are administered meet their high standard. Bi-annual inspections are carried out to make sure this standard is maintained and you can be confident that you are receiving a worthwhile qualification that will be recognized by employers around the world.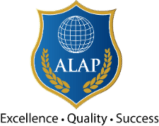 "The world of education is often marred by questionable certification of academic courses. In order to differentiate between genuine, professional qualifications and those that are produced for commercial gain, it is essential that education companies provide accredited certification. Accreditation is the recognition by an external body that a course and/or training provider has met a certain set of standards and best practice. I am delighted to be associated with INTESOL as the company is an outstanding example of this best practice."
What studying an accredited course means for you
-You will receive the highest quality of training
-English schools worldwide will view you qualification above non accredited courses
-You will receive 2 certificates one from INTESOL and another from ALAP (at no extra cost)
-You will also receive a course transcript from ALAP detailing the course contents you studied
-The course provider is inspected bi-annually to ensure high standards
-Your course provider is invested in quality and will provide an excellent service
-You will have more options when it comes to obtaining employment as an English teacher
There are no set start dates for this course, when you are ready to begin you will be issued with login details and assigned a course tutor. If you like, you could start the course within 2 days from today. Once you have been issued log in details you can then begin working through the modules at your own pace.
There are approximately 150 hours worth of work in the course and most people complete the course in 12 weeks, however if you require more time that will not be a problem. If you can commit 3 hours a day to the course you can have it completed in a 6 weeks or less.
Course contents – 150 hour course
Unit 1: Study Skills
(not assessed) – how best to organise your study time.
Pre Module Grammar
Self-assessed tasks with answers provided to help with Unit 2 The Study of English.
Unit 2: The Study of English
Module 1 – Grammar – tasks on the understanding of grammar, tense & structure – to be completed with the use of a grammar book.
Module 2 – Phonetics – tasks relating to the phonetic alphabet (given), stress & intonation.
Module 3 – Lexis – tasks relating to the presentation of vocabulary, compound words, word stems, language appropriacy & frequency.
Unit 3: The Teaching and Learning of ESOL
Module 1 – Basic Principles – answers from your own experience and the course materials on:
1) the blocks which may prevent learning
2) motivation
3) communicative competence.
Module 2 – Reading and Listening – tasks based on exploitation of authentic materials i.e. magazines, newspapers, radio broadcasts etc.
Module 3 – Speaking and Writing – tasks based as above but with a more productive bias – getting your students to produce language
Module 4 – Visual Aids – study of all the audio-visual aids available. Production of your own flashcards and aids to be used with a simple flannelgraph.
Module 5 – Error – looking at authentic student errors, classifying them, using a correction code, producing remedial exercises and improving your own practice.
Unit 4: Lesson Planning
Module 1 – Classroom Management – task relating to student teacher relationships and how to achieve genuine communication inside and outside the classroom.
Module 2 – Lesson Stages and Plans – putting all the above into a lesson; timing; warm-up; input; practice and production stages of your lessons.
There are 10 modules to complete covering various aspects of English language teaching methodology. The course uses a carefully structured approach with clear explanations, practical examples and useful strategies to be used in the classroom. At the end of each module there is a set of tasks to complete based on what you have studied. You then submit your tasks to your tutor online and will receive an assessment sheet back with corrections, advice and feedback.
On successful completion of the course you will receive an INTESOL certificate, and a course transcript.
Also included free in this course:
Games & Lessons Pack – A comprehensive course including over 30 hours of English language games and lesson plans for you to use in class. The material was compiled by qualified teacher trainers for INTESOL students.
Access to the best teaching jobs worldwide
You can begin interviewing for English teaching jobs (www.goldstarteachers.com) worldwide while you are studying towards your INTESOL certificate. We have a dedicated team of recruiters who will provide you with detailed job descriptions, city guides, visa information and will assist it setting up interviews with suitable schools. 100% of INTESOL graduates have gone on to secure a paid teaching job, we have never had a single graduate not find employment as a teacher.