All of the INTESOL Worldwide courses in Teaching English to Speakers of Other Languages (TESOL) will equip you with the teaching knowledge and skills you need to secure a teaching job with a leading school worldwide.
INTESOL offers you a cost effective way to become a qualified English teacher through a fully accredited course, incorporating over 25 years of history and the support and guidance of well qualified teacher trainers. Take one of our online courses, with the option of observed teaching practice and you are taking the first steps towards living and teaching overseas.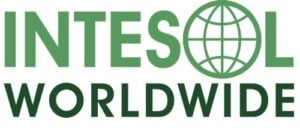 Exceptional course tutors
30 – 50% Discounts
At the moment we are offering discounts of 30-50% on a range of the INTESOL courses offered on this site. Please note these rates are on offer for a limited period and are only available if you book your course through this website.
40 Hour Course
ALAP accredited
personal tutor
4 units
free activities pack
standard price £295
discounted price £145
120 Hour Course
ALAP accredited
personal tutor
5 units
free activities pack
standard price £345
discounted price £170
140 Hour Course
ALAP accredited
personal tutor
5 units
free activities pack
observed teaching practice
standard price £545
discounted price £270
150 Hour Course
ALAP accredited
personal tutor
4 units
free activities pack
standard price £395
discounted price £290
180 Hour Course
ALAP accredited
personal tutor
7 units
free activities pack
standard price £495
discounted price £345
190 Hour Course
ALAP accredited
personal tutor
4 units
free activities pack
observed teaching practice
standard price £690
discounted price £490
220 Hour Course
ALAP accredited
personal tutor
7 units
free activities pack
observed teaching practice
standard price £790
discounted price £585
Included in the price of all our courses:
-Comprehensive course materials
-Resource pack including examples of TESOL exercises and lessons
-Comprehensive 'back to basics' grammar guide
-Games & Lessons pack – written by teacher trainers and suitable covering all student levels
-Full support and guidance from our teacher trainers
-INTESOL Certificate in TESOL, accredited by ALAP
-ALAP Certificate in TESOL
-ALAP Course Transcript
-Access to our INTESOL online student discussion forum
-Free access to our job seekers services and our database of schools
-A personal reference for any jobs you apply for in the future
-For the 190 and 220 hour INTESOL courses we offer the option to pay in monthly installments if you prefer