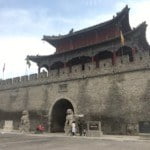 University International Education Department in Shangqiu
Program Highlights
-Excellent salary: 12,000 to 15,000 RMB per month with airfare and accommodation provided
-Maximum of 24 teaching hours per week
-4 weeks of paid winter vacations
-American curriculum and teaching facilities provided
ESL Jobs in Shangqiu
The International Education Department at our university is currently looking for professional and experienced full time ESL teachers to provide our university students with communicative English courses. If you have the dedication to provide engaging education to university students then we would like to invite you to join our university in Shangqiu. The position involves preparing and providing oral English classes to our international education department students at a range of levels.
Our university is located in Shangqiu City, a national historic and cultural city and "Capital of Chinese Business", with the beautiful National Forest Park on the old course of the Yellow River in the north, and an ancient Guide City and Yingtian Academy in the south. On a land of rich historical and cultural deposits, we have been established for more than a century. We now have over 22,000 full-time students from 28 provinces, municipalities and autonomous regions. There are 1,687 people on the staff, including 1,123 full-time teachers, 92 professors and 295 associate professors.
When China was transforming its feudal education system to a modern one, the "Fan Zhongyuan Academy", one of the top four greatest academic institutions in the Northern Song Dynasty, was restored as "Guide Prefectural Middle School", which is the predecessor of our university.
Teachers will be teaching a maximum of 24 teaching hours per week, provided with plenty of personal time to explore this historical & cultural region of China. The teaching program is based on the American curriculum but we encourage our teachers to also implement their own creative methods to inspire our college students. Classrooms are equipped with state-of-the-art multimedia facilities.
Teach English in Shangqiu
Shangqiu is a prefecture-level city in eastern Henan province, China. It borders Kaifeng to the northwest, Zhoukou to the southwest, and the provinces of Shandong and Anhui to the northeast and southeast respectively. An ancient city with a rich history, Shangqiu was also the first capital of the Shang dynasty. The history of Shangqiu is closely related to the very beginning of Chinese history.
Lying in the heart of the North China Plain, Shangqiu benefits from a deep cultural tradition. One of the largest four official education agencies in north Song Dynasty, it is located in the Suiyang district of Shangqiu. The rich culture also raised many famous cultural figures. Cangjie, the legendary inventor of Chinese characters, was living in Shangqiu in ancient times. The famous woman warrior, Hua Mulan, was also among the great figures of Shangqiu. You will be fascinated with the Chinese culture here.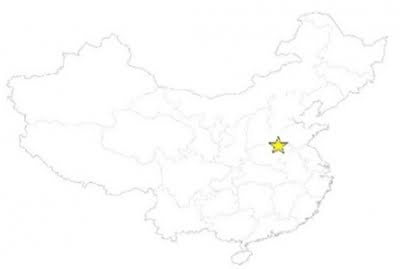 Main Responsibilities
-Prepare and provide oral English classes to our university students at all levels
-Maximum of 24 teaching hours per week with no office hours
-Provide advice and assistance to students, both in and out of the classroom
-Promote and preserve a happy atmosphere in the classroom
-Provide reports on students' progress and development in class
-Enhance students' verbal and listening skills in English
Compensation
-Excellent salary: 12,000 to 15,000 RMB per month
-Airfare allowance provided on contract completion: up to 10,000 RMB
-Free, modern furnished accommodation near or on campus with everything you need
-4 weeks paid winter vacation plus all national holidays and unpaid vacation for July & August
-Legal 'Z' work visa provided
-Health and accident Insurance provided
Requirements
-Bachelor's degree or above required
-TEFL/TESOL/ESL certificate preferred (NO TEFL? We recommend INTESOL)
-Native English speaker from USA, Canada, UK, Ireland, Australia, New Zealand
-2 years experience teaching young adults or college students required (requirement is exempted if you are an education major)
-Passion for teaching university students
-Energetic, enthusiastic and creative
There are no costs whatsoever for the entire recruitment process.
We are looking forward to hearing from you.