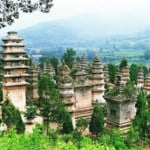 Public University in Zhengzhou
Program Highlights
– Excellent salary: up to 10,000 RMB per month
– Airfare and accommodation provided
– Monday to Friday schedule with weekends off (4 weeks paid winter vacations)
ESL Jobs in Zhengzhou
Our university is currently looking for professional and experienced full time ESL teachers to provide our college students with creative oral English courses. If you have the dedication to provide effective education for college students in a positive atmosphere then we would like to invite you to join our university in Henan. The position involves preparing and providing oral English classes to our university students at all levels.
We were established on March 2010 by the Ministry of Education, and is well known for a number of academically accomplished scholars in finance, economics and law sectors, who hold high visibility and influence both at home and abroad. We boast 1130 full-time teachers, including 518 senior practitioners (153 professor) and a number of outstanding experts, professors, cross-century academic and technical forerunners, among whom two earned the title of the National Expert with Outstanding Contributions, one was selected for the nations' Millions Talent Project.
The teaching program is based on the American curriculum but we encourage our teachers to also implement their own creative methods to inspire our college students. Classrooms are equipped with state-of-the-art multimedia facilities.
Teach English in Zhengzhou
Zhengzhou is the capital of Henan province, located in central China. The famous Shaolin Temple nearby is the cradle of Chinese martial arts that provided the inspiration for many Kung Fu movies. With a pleasant climate, Zhengzhou is welcoming all year round.
As a provincial capital, Zhengzhou is the height of fashionable entertainment and shopping in Henan – you won't be disappointed. Zhengzhou offers a variety of activities from shopping to shows, tea and coffee houses, sports facilities and everything else you would expect from a large city. With very low living costs your spending will go a long way here.
With its lush foliage, Zhengzhou is China's model for the planting of trees in urban areas, earning it the title of the "green city". It is home to the national grain wholesale market, a new high-tech science park, and is one of the most important textile centers in all of China.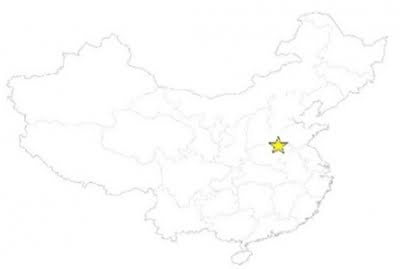 Main Responsibilities
– To prepare and provide oral English classes
– Maximum 20 classes per week (50 minutes/session), extra hours are available
– To provide advice and assistance to students, both in and out of the classroom
– To promote and preserve a happy atmosphere in the classroom
– Organize and participate in events to recruit new students by giving demo classes or planning activities
– Provide reports on students' progress and development in class
– Enhance students' verbal and listening skills in English
Compensation
– Excellent salary: 10,000 RMB per month (depending on experience and qualifications)
– Airfare allowance provided on contract completion: up to 10,000 RMB
– Free, modern furnished accommodation near or on campus with everything you need
– Paid winter vacation 4 weeks and national holidays and unpaid vacation for July & August
– Legal 'Z' work visa provided
– Health and accident Insurance provided
Requirements
– Bachelor's degree or above required
– TEFL/TESOL/ESL certificate preferred (No TEFL? – We recommend INTESOL www.GoldStarTeachers.com/INTESOL)
– Native English speaker from USA, Canada, UK, Ireland, Australia, New Zealand
– 2 years experience teaching young adults or college students required (requirement is exempted if you are an education major)
– Passionate in teaching university students and genuine desire to assist their personal development
– Energetic, enthusiastic and creative
There are no costs whatsoever for the entire recruitment process.
We are looking forward to hearing from you.