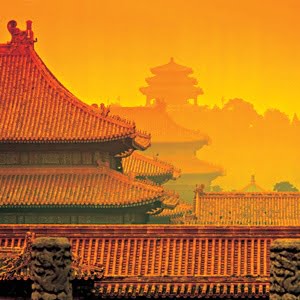 Adults and Young Learners' English School
Program Highlights
-Excellent salary: 14,000 RMB per month
-Housing allowance: 2,000 RMB per month
-Airfare allowance provided
-Well-established schools all over the country
-Free Chinese class
The Job
Yangzhou Global IELTS is now looking for dynamic, creative and qualified English teachers to teach our motivated young learners and adults in China. Established in 1997, we have expanded all over the country with over 50 branches now. In Yangzhou, we started in 2008 with 3 branches and are proud to say we now have over 2,000 students with a team of 30 local teachers and 12 foreign teachers in the city alone.
We are looking for foreign teachers who are able to create a fun, dynamic and exciting learning environment for young learners and are able to teach adults learners to communicate effectively. Teachers are expected to prepare some language activities and stories relevant to the lesson topics. With adult learners, there will be group discussions and group work.
We use course materials published by Longman and aside from the textbooks provided, local and foreign teachers have the freedom to create their own teaching materials and activities based on the needs of the students. Each classroom is equipped with a computer so teachers can make use of PowerPoint presentations and multimedia related to the lessons.
Yangzhou – The City
Yangzhou has a history of almost 2,500 years and is located by the Yangtze River, not far from Shanghai, in Jiangsu province. It has been a leading economic and cultural center and a major port for foreign trade since the Tang Dynasty (618 – 907).
Yangzhou is rich in scenic spots and there are many Suzhou-style gardens worth seeing, with Geyuan the most famous one. There are also several other gardens, one temple and one museum. Nightlife in Yangzhou is very colorful. Yangzhou snack streets, cinemas, theatres, bars and cafés are where you may go to enjoy the nightlife in Yangzhou if you are in the mood. Today, more and more locals head to bars and cafes after work to wind down after a long day. Students also head to the snack streets to spend a weekend night.
Yangzhou plays a very important role in China and the world. In 1982, it was listed as the first State Historic cities and in 2004 Yangzhou was recognized as one of the State Human Living Environment Cities.
For more information on the city of Yangzhou please have a look at:
Main Responsibilities
-Maximum of 25 teaching hours per week
-10 office/lesson prep hours per week
-Weekend classes with two days off during the week
-Work 6 days a week during summer and winter holidays
-Arrive on time for work and begin each class punctually
-Dress professionally and modestly
-Plan lessons a week ahead
-Correct students' homework and exams
-Assess students' level
-Attend teacher trainings and meetings
-Perform demo-teaching to potential new students
Compensation
-Excellent salary: 14,000 RMB per month
-Airfare allowance provided: 10,000 RMB paid after contract completion
-Housing allowance provided: 2,000 RMB per month
-Assistance finding suitable accommodation
-Bonus: up to 1,000 RMB per month
-Overtime subsidy: 120 RMB/hour
-17 days paid holidays
-Free airport pick-up
-Legal 'Z' work visa
-Contract re-sign bonus: 5,000 RMB
-Paid medical check and Insurance provided
-Professional training and ongoing program support
-Free weekly Chinese one-to-one classes
-Staff trips and night outs
-Promotion opportunity
Requirements
-Bachelor's degree
-A minimum of 102 hour TEFL/TESOL certificate (No TEFL? – We recommend INTESOL)
-Native English speaker from UK, US, Australia, Canada, New Zealand or Australia
-Minimum 2 years work experience (education related) or TEFL/TESOL/CELTA Certificate (120 hours minimum)
-Clean criminal background
-Creative, energetic and passionate in teaching young learners
-Responsible, patient and outgoing
There are no costs whatsoever for the entire recruitment process.
We are looking forward to hearing from you.