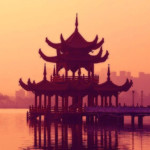 ESL School in Fuzhou
Program Highlights
-Excellent salary: 18,000 to 28,000 RMB per month
-Airfare and housing allowance provided
-Equipped with state of the art multi-media resources
-Indoor and outdoor sports facilities
-No weekend classes
The Job
Our school is now recruiting qualified English teachers with playful and adventurous spirit to teach in Fuzhou, the capital city of Fujian province. Our school has built first class facilities with excellent teaching and learning environment. Teach learners from kindergarten to senior high school between the age of 2 to 18 years old and inspire them to learn through a variety of activities and interactions.
Our international school has adopted an American curriculum with textbooks from the United States. The role of the foreign teacher is to encourage English communication in a fun and natural way. They are to communicate with learners in an engaging, age-appropriate manner. Teachers may deliver the curriculum using immersive learning techniques such as singing, dialogue and role playing combined with formal exercises.
One of the methods we use to engage in their learning process is story-telling which is designed specifically for ESL learners. The dialogues in the story can be studied and applied to the daily lives of the students. Role plays and drama are also effective ways of allowing students to express themselves using the English language. This can help stimulate real life scenarios and build up their confidence in using the language.
Each classroom is equipped with computers and interactive whiteboards. We also have our own library, language room, fine arts room, science and technology museum, science laboratories and 3D cinema. With all these resources, teaching and learning can be both effective and fun.
Fuzhou – The City
Fujian Province is a sub-tropical area in the southeast of China. The capital city, Fuzhou, is equidistant from both Shanghai and Hong Kong, making it a pivotal point in many large Chinese businesses. Fuzhou is warm all year round. There are countless temples, the most important being the Taoist temple at Gu Shan (Drum Hill). It has a library which ranks as one of the most important in the Tao religion. There are a number of great attractions in the city from night markets and modern shopping centers to fantastic restaurants with some of the best food in China.
Main Responsibilities
-Maximum of 30 teaching hours per week
-40-hour work week including teaching hours
-Research and devise lessons plans that are age-appropriate
-Prepare educational resources for teaching prior to school commencement
-Schedule and set up teaching itinerary and class timetables
-Arrange and allocate classrooms and additional facilities
-Photocopy student worksheets and mark educational material provided to students
-Maintain order and discipline amongst students at all times
-Ensure that the students are kept in a safe and hazard-free environment at all times
-Devise lessons appropriate to student academic and linguistic differentiation
-Discuss with fellow teachers on the students' academic level and their class designations
-Participate and maintain supervisory duties during activities or excursions with students
-Attend school events and liaise with parents
-Maintain tidiness of classroom and activity areas
– Adhere to any and all requirements relating to local Child Protection Legislation
-Assist in any reasonable duty as required by the principal or superintendent
-Uphold the principle set by the school
Compensation
-Excellent salary: 18,000 to 28,000 RMB per month (depending on qualifications and teaching ability)
-Airfare reimbursement provided to maximum 9,375 RMB (half on arrival, half on contract completion)
-Housing allowance provided: 30,000 RMB for the year
– Performance Bonus is calculated as 1/12th of guaranteed compensation and paid monthly, based on attendance, professional performance and academic results of students taught
-11 days national holidays
-Legal 'Z' work visa
-Medical insurance provided
-Professional training from TEFL-C of Columbia and on-going program supervision
Requirements
-Bachelor's degree with teaching license (Early Childhood Education degree preferred)
-TEFL certificate preferred (No TEFL? – We recommend INTESOL www.GoldStarTeachers.com/INTESOL)
-Native English speaker from UK, USA, Canada, Australia, New Zealand, South Africa or Ireland
-Minimum 2 years teaching experience required
-Fluency in oral and written English
-Able to lead out in either sports, music or art activities organized for the students and be proactive in approaching all situations
-Culturally aware, motivated and passionate in teaching young learners
-International experience / living abroad preferred
There are no costs whatsoever for the entire recruitment process.
We are looking forward to hearing from you.