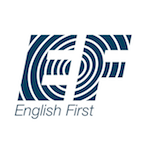 English First Wuxi

ESL Jobs in Wuxi
EF English First, Wuxi is now recruiting new English teachers to join its close-knit teaching team. Do you want to work with an international team, dedicated to providing high quality English education? We are looking for passionate teachers with the energy and drive to fulfill our students' learning potential. Would you like to join a fantastic and diverse team? Are you ready to create exciting and motivating English classes?
EF Wuxi, part of the largest education group in the world, was established over 10 years ago and now has 7 schools in our city. We have cutting-edge study areas for our young learners and adult students complete with interactive, touch screen whiteboards. We teach mainly young learners aged 3 to 18 years old and have some adult and business courses as well.
We have a team of 20-30 teachers from around the globe. Every single one of our teachers is given an opportunity to learn from our training staff and put into practice what they have learned, so that they may own valuable teaching skills for life. Our award winning course materials are backed up with a large collection of teaching resources.
Teach English in Wuxi
Wuxi is located on the southern border of Jiangsu Province, 128 km northwest of Shanghai. Because of its warm and moist climate, Wuxi is richly endowed by nature, often being called the "Land of Fish and Rice." Being located near the Yangtze River, Wuxi has been a port city with the busiest rice and cloth market before the 19th century.
Wuxi is mostly composed of flat plains. It serves as a transportation hub linking the Zhejiang, Anhui, and Jiangsu Provinces. With a railway, highway, airport, and waterway, its transportation is easily accessible and convenient.
Rated as one of the top ten cities for tourists in China, Wuxi offers wonderful natural scenery and rich cultural sightseeing opportunities. Among the tourist attractions are Taihu Lake, Yuantouzhu, Liyuan Garden, Xihui Park, Jichang Garden, etc. After touring these sites during the day, at night you can join the locals at the bars, coffee shops, restaurants, and shopping malls located on Zhongshan Rd. There are also excellent theaters and performances going on every night in the city.
Main Responsibilities
• Maximum of 20 hours teaching per week
• 15 month contract
• Lesson planning
• Use audio / video materials in classes
• Cooperate with the CM and DOS in ensuring the constructive communication and efficient operation of the centre
• Assist in the placement testing and interviewing of new students
• Carry out teaching related responsibilities including, but not limited to demonstration classes, conversation clubs, tutorials, seminars and presentations
• Attend centre social events
Compensation
• Excellent salary: 11,000 – 13,000 RMB per month (net)
• Monthly housing allowance: 2,000 RMB
• Monthly performance bonus (800 – 1,600 RMB)
• Monthly floating wages (800 – 1,500 RMB)
• Flight allowance: 12,500 RMB half payable after 6 months, half after 12 months
• Legal 'Z' work visa provided and reimbursement of costs
• 12 days public holidays plus 10 days extra holidays
• Health insurance provided
• 2,000 – 8,000 RMB re-sign bonus
• Free online Mandarin Chinese classes
• Assistance finding accommodation near school
• Flexible and caring management along with on-going training and academic support
• Promotion opportunities within the EF network
Requirements
• Bachelor's degree
• TEFL certificate preferred but not required (No TEFL? – We recommend INTESOL)
• Native English speaker from USA, Canada, UK, Ireland, Australia, New Zealand, South Africa, Singapore, Jamaica and Trinidad and Tobago
• Non-native teachers in China with fluent English, clear accent and work visa can be considered
• Experience teaching young learners preferred
• Plenty of passion and energy
There are no costs whatsoever for the entire recruitment process.
We are looking forward to hearing from you.