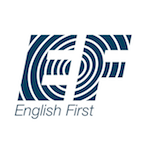 English First Yuyao

ESL Jobs in Yuyao
EF English First, Yuyao is now interviewing English language teachers. We are looking for qualified teachers who have a real passion and enthusiasm for educating their students in a fun and engaging way.
Established in 2005, EF Yuyao's administration is composed of eight foreign teachers, four local teachers and approximately 20 local support staff. EF Yuyao offers a selection of courses for all age groups, mainly teaching young learners with some general English classes. It is the only school of its kind in Yuyao and is committed to providing the highest level of English language training.
Our school boasts up to date technology with interactive whiteboards in most classrooms and computers fitted with course relevant learning materials in every classroom giving teachers a huge scope for developing creative and varied lessons.
Our school takes teacher training seriously believing in the importance of on-going learning to develop into an effective teacher. Come and work in a supportive environment where every day brings new challenges and rewards.
Teach English in Yuyao
A historical city with over 7000 years of civilization, Yuyao is ideal for people who want to experience Chinese culture but also need a comfortable living environment. The city is clean, green and easy to navigate. Close to both Hangzhou and Shanghai, Yuyao is also one of the main centers of international trade in the province. While living in a modern setting, Yuyao's teachers get to experience a harmonious combination of traditional leisure and modern vigor.
EF's teachers are housed in one of Yuyao's best apartment blocks about 15 minutes walk from the school and within 5 minutes walk of cafes, parks, restaurants, department stores, supermarkets. All teachers have their own room and share facilities such as bathroom, kitchen and living room. Every apartment has modern appliances such as air conditioners, a washing machine, colour TV and DVD player.
Main Responsibilities
-Maximum of 20 teaching hours per week (non-peak season)
-Maximum of 26 teaching hours per week for summer/winter courses (8 weeks per year)
-12 to 15 months contract
-Teach a variety of English classes to a range of abilities
-Use our ODIN system to input students' grades and lesson contents
-Ensure students learn in an engaging manner
-Make good use of our extensive course materials and technology in the classroom
-Plan lessons and prepare teaching materials in advance for all classes
-Cooperate with the CM and DOS in ensuring the constructive communication and efficient operation of the centre
-Assist in the placement testing and interviewing of new students
-Carry out teaching related responsibilities including, but not limited to demonstration classes, conversation clubs, tutorials, seminars and presentations
-Attend and organize center social events
-Attend weekly trainings and joint trainings
Compensation
-Excellent salary: 11,000 – 13,000 RMB per month
-Housing allowance provided: 2,000 RMB per month
-Flight allowance provided: 9,000 RMB annually
-Legal 'Z' work visa provided by the school
-Visa costs reimbursement (receipts provided)
-11 days public holidays plus 10 days extra holidays
-Loyalty bonus: 3,000 RMB (for signing a one-year extension_
-Health insurance: Medical and Dental Insurance provided
-Free online Mandarin classes
-Free professional teaching certification through the Cambridge TKT
-On-going training and academic support
Requirements
-Bachelor's degree or higher required
-Minimum of 120 hour TEFL certificate required (No TEFL? – We recommend INTESOL)
-Native English speaker from UK, USA, Canada, Australia, New Zealand or Ireland
-Teaching experience preferred but not required as we provide full training
-Clean criminal background check
-Outgoing, professional and passionate in teaching young learners
-Patient and culturally aware
There are no costs whatsoever for the entire recruitment process.
We are looking forward to hearing from you.