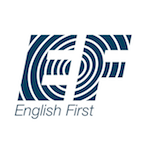 English First in Chengdu
Summary
Are looking for a challenging leadership role in education? Would you like to work with a fun and dynamic international team? Are you interested in opportunities for professional growth and development?
ESL Jobs in Chengdu
At EF English First Chengdu, we are seeking a new Director of Studies (DoS) to join our team and manage one of our four schools. This is a newly built school so central to the role will be developing a strategic path and nurturing the growth and development of the school from day one.
As the DoS you will be responsible for ensuring the academic integrity of the school so that our students receive the best possible English language education.
Vital to this role are strong people management skills and a flexible working style. You'll have the ability to manage and develop a small international teaching team.
You'll be qualified with a degree and be a native English speaker and have a wide range of teaching and training experience with a good understanding of the TEFL environment. Experience in a previous DoS role is desirable as is experience living and working in a foreign country.
Ideally you'll possess outstanding organizational skills, be positive and enthusiastic in the workplace and show an eagerness to solve problems. A proven track record of building strong relationships with teachers, sales and service staff, customers and other senior managers is essential.
Above all you'll be a person who has a passion for learning and a real commitment to leading and developing a team of teachers. You'll be someone who is able to confidently craft a vision for the future of our flagship school, while effectively managing its day to day operations. This will require all of your creativity and initiative as you work mostly independently to plan and implement your new directives that will ensure further success for our school.
Teach English in Chengdu
Chengdu is the capital of Sichuan Province, which is known as the "Heavenly State", located in the West of China next to Tibet. Being the natural habitat of cute giant pandas, Chengdu is located in the west of Sichuan Basin and in the center of Chengdu Plain. It covers a total area of 12.3 thousand square kilometers with a population of over 11 million.
People from Chengdu tend to eat spicy food. Local specialties include Grandma Chen's Tofu, Chengdu Hot pot, and Dan Dan Mien literally meaning "Noodles carried on a pole". Chengdu outnumbers Shanghai in the number of tea houses and bars despite having less than half the population. The inhabitants have a reputation in China for having a laid-back attitude and for knowing how to enjoy life.
Main Responsibilities
• Manage the day to day and long term needs of the teaching team
• Facilitate professional development of teachers
• Provide the team with new ESL resource options
• Recruit and induct new teachers
• Manage the school's extensive academic program
• Support our sales and marketing team
• Control our teaching schedule
• Implement initiatives that focus on continual improvement
• Develop and implement a strategic plan for the future of the school
Compensation
• Excellent salary: 11,000 – 14,000 RMB per month depending on experience
• Accommodation: 2,000 RMB allowance / month OR free apartment provided by school
• Flight allowance: 11,250 RMB (over 15 months paid evenly on 5th, 10th and 15th month)
• 12 months worldwide ERIKA travel, property and health insurance
• Contract completion bonus of 15,000 RMB upon completing a 15 month contract
• Employee is entitled to a loyalty bonus of 4000, 5000, 8000, 12000 RMB net upon the signing of a second, third, fourth, fifth contract, the bonus will be paid with monthly salary
• Annual incentive bonus
• The employer is granted 12 vacation days on his 15 month contract
• The company will reimburse a PASS grade on a qualification gained through EF within the contract period
• The company will provide a trip allowance for 3rd contracts
• All employee benefits are subject to periodic company review and can be changed with or without notice
• Legal Z work visa provided and costs reimbursed
• Free Mandarin class every week
• Help on arrival – airport pickup, welcome pack, opening of a local bank account, internet setup, mobile phone account
• Fantastic career development opportunities here in Chengdu and globally, as part of the world's largest private language school
Requirements
• Native English speaker from UK, USA, Canada, Australia, New Zealand or South Africa
• Bachelor's degree or above
• TEFL certificate is preferred (No TEFL? – We recommend INTESOL)
• Previous DoS experience desirable
As well as
• Strong people skills, a flexible working style and creativity
• A wide range of teaching experience
• A good understanding of TEFL methodology
• China experience is preferred
There are no costs whatsoever for the entire recruitment process.
We are looking forward to hearing from you.