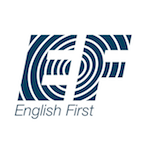 English First Jiaxing

ESL Jobs in Jiaxing
EF English First, Jiaxing is now recruiting English teachers to join our close-knit teaching team. If you are serious about teaching and want to work for a school where you will truly have the very best academic support and professional development then EF Jiaxing is definitely the school for you. We are looking for passionate teachers with the energy and drive to fulfill our students' learning potential.
EF Jiaxing, part of the largest education group in the world, was established in 2005 and has recently had a big renovation, bringing the school design and resources up to the cutting-edge. We now have a separate study area for our young learners and adult students as well as interactive, touch screen whiteboards. Our award winning course materials are backed up with a large collection of teaching resources.
We employ 8 foreign teachers from around the globe. Many current teachers have been with us for some time now which is testament to the commitment we have to providing solid academic support and care for the welfare of our teachers. A good number of our teachers have also gone on to more senior positions at other centers in China, including senior teacher and Director of Studies positions.
Teach English in Jiaxing
Jiaxing is situated on the Yangtze Delta, on the east coast of China, Zhejiang province, a short distance from Shanghai. It is a medium sized city well known for its beauty and tranquility. South Lake is an ideal place to stroll around and visit the ruins of the 10th century misty Rain Tower.
Jiaxing is a compact, green, yet increasingly prosperous city interlaced with rivers, canals and lakes. It has excellent transport links to other parts of China, with three bus station, a main-line train station and 3 airports within an hour of the city. In the surrounding area are a number of ancient river towns with small canals running though them.
There is plenty to see and do in the city with abundant shopping, restaurants, sports facilities, yoga, bars and cafes. The low cost of living here in Jiaxing means your salary will go a long way indeed with plenty left over for savings at the end of each month.
Main Responsibilities
• Maximum of 20 hours teaching per week
• Lesson planning
• Use audio / video materials in classes
• Cooperate with the CM and DOS in ensuring the constructive communication and efficient operation of the centre
• Assist in the placement testing and interviewing of new students
• Carry out teaching related responsibilities including, but not limited to demonstration classes, conversation clubs, tutorials, seminars and presentations
• Attend centre social events
Compensation
• Excellent salary: new teachers 9,000 – 11,000 RMB per month (negotiable depending on experience)
• Housing allowance: 2,500RMB monthly allowance
• Flight allowance: 11,250 RMB half payable after 6 months, half after 12 months
• Legal 'Z' work visa
• KPI Bonus: up to 1,500 RMB per quarter
• ACH Bonus: 500 to 800 RMB per month
• Contract renewal: 2,000 RMB
• Referral Bonus: 3,000 RMB per teacher
• All public holidays plus 10 days paid personal leave + 1 Christmas day holiday
• Comprehensive Insurance – medical included
• Visa expenses reimbursed (receipts required)
• Free online Chinese class
• On-going training and academic support
• Promotion opportunities within the EF network
Requirements
• Bachelor's degree
• TEFL certificate (No TEFL? – We recommend INTESOL)
• Native English speaker from UK, USA, Canada, Australia, New Zealand or South Africa OR non-native speaker with a degree from an English speaking country
• 2 years of work experience in any job
• Plenty of passion and energy
There are no costs whatsoever for the entire recruitment process.
We are looking forward to hearing from you.