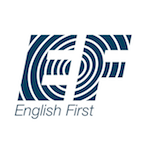 English First Hohhot

ESL Jobs in Hohhot
EF English First Hohhot, is now holding interviews for a new English teaching position at our school. We offer high quality language education for all our students and are searching for a qualified teacher with plenty of energy and enthusiasm for teaching young learners.
Our first school opened in July 2007 and has grown incredibly quickly. We moved to new, larger premises at the end of 2010 – a language school with top of the range teaching resources, state of the art interactive TVs and the award winning EF course material. Our second school was opened in 2017 at the fantastic 5 star Shangri La hotel and builds on the quality language training we are known for. We currently have a team of around 12 foreign teachers working at the school, mostly from Canada, the UK and USA. We also have a large team of English speaking Chinese staff and a dedicated teacher liaison to help you as and when needed.
At EF Hohhot, we focus on improving students' oral English as well as all the other essential English elements. We endeavour to get the students to communicate naturally and confidently using the structures they have learnt in class. Classes are kept very small, compared to Chinese public school classes with 12 students in our lowest class (3-6), 16 in our middle range classes (6-10) and 18 students in our higher level classes (14-18). As a teacher, you will enjoy the variety of teaching a mixture of classes aged from 3 to 18 years old. In all classes, except advanced teenage classes, you will have a Chinese Teaching Assistant (PA) to help. We also provide comprehensive teacher training and support to all teachers with our onboarding scheme (two weeks comprehensive training) and ongoing professional development.
Teach English in Hohhot
Hohhot is the capital of the province of Inner Mongolia and an interesting mix of Chinese and Mongolian culture. Evidence of the area's rich history and its connection to Genghis Khan can be seen everywhere. Hohhot's size means that it offers a wide range of amenities without feeling overcrowded and makes it possible to travel everywhere by bike or cheap green taxis.
Surrounded by grasslands, the air quality is also very good. The city itself is located on a plateau about 400km west of Beijing and has its own international airport. Hohhot's location makes it the ideal place to come if you wish to experience the 'real' China, that of a developing country in transition, while at the same time being within touching distance of the metropolis of Beijing.
Hohhot is dry and sometimes windy. Summers are pleasantly warm and can get quite hot, with temperatures from June until the end of September averaging about 20oC. You can go from wearing shorts and enjoying an ice-cream in the summer to ice-skating on the frozen lake in the park in winter.
Hohhot boasts an excellent range of restaurants, mixing the Chinese with the Mongolian and a teacher's salary is comfortably enough to eat out every night. Aside from the themed Mongolian restaurants, Hotpot restaurants and seasonal summer barbecues, there are restaurants offering cuisine from every part of China. There are also a number of hotels offering all-you-can-eat buffet meals, which cook a fantastic mix of Western and Oriental food. Even at the 5 star Shangri-La hotel, this comes to a very reasonable 148RMB (13GBP/22USD) a head.
Hohhot offers all the amenities of a similarly sized western city. Hohhot has a number of large Western style shopping malls and countless shops. There are also a number of both indoor and outdoor markets, where it's possible to haggle for a huge range of items. The city also benefits from its close proximity to the grassland and is the location of Zhao Jun Tomb, the burial site of Wang Zhao Jun, one of the famed Four Beauties of ancient China.
Main Responsibilities
• Maximum of 20 hours teaching per week (during non-intensive) and 26 hours (during intensive period)
• Lesson planning and other admin duties
• Use audio / video materials in classes
• Cooperate with the CM and DOS in ensuring the constructive communication and efficient operation of the centre
• Assist in the placement testing and interviewing of new students
• Carry out teaching related responsibilities including, but not limited to demonstration classes, conversation clubs, tutorials, seminars and presentations
• Support the school in its promotional events
• Attend centre social events
Compensation
• Excellent salary: 10,000 – 13,000 RMB per month (or up depending on experience)
• Free accommodation: Western style, near the school
• Flight allowance: 9,000 RMB half payable after 6 months, half after 12 months
• Legal 'Z' work visa
• 10 days major Chinese national holidays plus 11 days personal holidays
• Comprehensive medical insurance
• Administrative assistants available to help teachers with day to day necessities
• On-going training and academic support
• Promotion opportunities within the EF network
Requirements
• Bachelor's degree
• TEFL certificate (No TEFL? – We recommend INTESOL)
• Native English speaker from UK, USA, Canada, Australia, New Zealand, Ireland or South Africa
• Experience teaching young learners preferred
• Plenty of passion and energy, committed, positive and sociable
There are no costs whatsoever for the entire recruitment process.
We are looking forward to hearing from you.