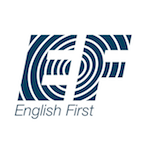 English First in Changchun

Program Highlights
– Excellent salary: 10,000 RMB per month
– FREE housing or 2,000 RMB housing allowance per month
– Teach young learners aged 3-18
– Low living costs in the city
ESL Jobs in Changchun
EF English First, Changchun is looking to expand our team of foreign English teachers. Do you have an outgoing, adventurous spirit with the dedication and passion to make a real difference inside and outside the classroom? We need someone who can inspire their students to learn through active and engaging lessons.
Our first school was opened in 2001 and thanks to its huge success we now have a second. Both schools offer a range of courses to young learners, teenagers, and adults. No matter what age you are teaching, you will benefit from English First's 40 years of experience and comprehensive course materials which are popular with both students and teachers alike.
We take care of our teachers, making sure they have all they need to do an excellent job and have a fun time at the same time. Emphasis is placed on on-going teacher training and a high level of academic support. Our schools have cutting edge design with computers in the classrooms and digital interactive white boards, helping you bring your classes to life like never before. The digital material blends perfectly with EF's award winning course material backed up with flashcards, posters, activity libraries, songs, DVDs and much more.
Teach English in Changchun
As the capital city of Jilin province, just 6 hours train ride from Beijing, Changchun is a key economic, cultural and political center. The city hosted the 2007 Winter Asian games and many people enjoy skiing and ice skating during the Winter. As for historical scenic spots, a must-go is the Puppet Imperial Palace, the home of Pu Yi, the last emperor of China which was selected as the site to film The Last Emperor. As for natural scenic spots, South Lake is the second largest park in China by area.
Changchun offers various products reflecting both tradition and fashion and draws a mixture of influences from Japan and Russia. The city is a really exciting place to live and the 2 schools are located within walking distance of a variety of restaurants, bars, coffee shops, parks and shopping centers. We employ over 25 teachers so there will always be people to socialize and explore the city with.
Main Responsibilities
• Maximum of 20 to 21 hours teaching per week
• 40 work hours per week
• 7 hours lesson planning per week
• Teaching 40 minutes per class
• 8 to 16 students per class or one-to-one
• Use audio / video materials in classes
• Cooperate with the CM and DOS in ensuring the constructive communication and efficient operation of the centre
• Assist in the placement testing and interviewing of new students
• Carry out teaching related responsibilities including, but not limited to demonstration classes, conversation clubs, tutorials, seminars and presentations
• Attend centre social events
Compensation
• Excellent salary: 10,000 RMB per month
• 24,000 RMB contract completion bonus
• Quarterly bonus: up to 1,000 RMB
• Demo class bonus and season bonus provided
• Free accommodation: furnished, private flat near the school or 2,000 RMB housing allowance per month
• Work overtime allowance: 100 RMB per hour
• 12 days public holidays plus 13 days extra holidays
• Legal 'Z' work visa
• Heath insurance provided
• Free Chinese Class and free on-line Chinese learning
• Airport pick-up upon arrival
• Monthly-based free teambuilding (CS, Golf, VR, Skiing, Hot Spring, etc.)
• On-going training and academic support
• Promotion opportunities within the EF network
Requirements
• Bachelor's degree
• TEFL certificate (No TEFL? – We recommend INTESOL)
• Native English speaker from UK, USA, Canada, Australia, New Zealand or Ireland
• Clean criminal record
• Experience teaching young learners preferred
• Plenty of passion and energy
If you are looking to teach English in China, teaching young learners in Changchun is guaranteed to be a truly rewarding and exciting experience. As far as ESL jobs in China go, you will not find better support, teaching materials and a friendlier teaching team. With a legal work visa and insurance provided you can teach English abroad in safety and security.
There are no costs whatsoever for the entire recruitment process.
We are looking forward to hearing from you.