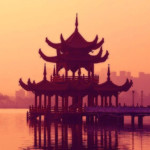 Language School in Yuxi, Yunnan
Program Highlights
-Excellent base salary: 13,000 – 16,000 RMB per month
-Very low living costs
-In the beautiful province Yunnan close to Kunming (warm, less air pollution)
-The school covers teachers' start up costs
ESL Jobs in Yuxi
Shane English, Yuxi is now interviewing for qualified English language teachers with a drive and passion for teaching. If you have the attributes of an effective teacher and the desire to work in a rewarding and fulfilling school we would like to talk to you.
Our school in Yuxi was opened in July 2008 and since then we have built a hugely successful school based on the principles of delivering high quality, enjoyable classes to all of our students. Shane English Yuxi offers a selection of courses across all levels and abilities, with an emphasis on young learners 3-14 years old. We put our focus not just on language learning, but we also stress the importance of building good character in our students.
Our teachers are fully trained and supported by the staff and other teachers. The Director of Studies at Shane English Yuxi makes it his personal aim to make sure the teachers get the best environment possible both at home and in the workplace.
Teach English in Yuxi
Yuxi is located in the middle of Yunnan, which has been said to be the most beautiful province in China, because it has many lakes and mountains in the nearby regions. Yuxi has a subtropical plateau monsoon climate, which contributes to the Spring-like seasons year-round in the city. The warmest month is in June while the chilliest is in December or January. The average temperature is between 16 to 24 degrees Celsius.
The surrounding area of Yuxi has a rich working countryside and some of the largest ethnic diversity in China. Almost 60% of its peoples are minorities and many of these peoples can be seen daily in traditional dress. They regularly hold their own local festivals in the nearby towns and villages, which usually are only a short bus ride away from the city.
One of the most famous tourist attractions in Yunnan is Tiger Leaping Gorge, located at the junction of the Qinghai-Tibetan Plateau and Yunnan-Guizhou Plateau. The gorge makes for some fantastic hiking, do not miss out on the chance of experiencing the world's deepest canyon.
Main Responsibilities
• Maximum of 18 hours teaching per week
• Lesson planning
• Use audio / video materials in classes
• Cooperate with the CM and DOS in ensuring the constructive communication and efficient operation of the centre
• Assist in the placement testing and interviewing of new students
• Carry out teaching related responsibilities including, but not limited to demonstration classes, conversation clubs, tutorials, seminars and presentations
• Attend centre social events
Compensation
• 13,000 – 16,000 RMB per month
• All teachers will have help finding ac­commodation on arriv­al to suit their per­sonal requirements and any start-up costs will be covered by the school
• Flight allowance: 4,200 RMB half payab­le after 6 months, half after 12 months
• Legal 'Z' work visa
• 22 days holiday per year + minor national holidays.
• End of contract bo­nus: 8,000 RMB
• Health insurance
• Performance related bonuses
• On-going training and academic support
• Full cost of the visa is reimbursed
Requirements
• Bachelor's degree
• 120 hour TEFL certificate (No TEFL? We recommend INTESOL: www.GoldStarTeachers.com/INTESOL)
• Native English speaker from UK, USA, Canada, Australia, New Zealand or South Africa
• Experience teaching young learners preferred
• Plenty of passion and energy
There are no costs whatsoever for the entire recruitment process.
We are looking forward to hearing from you.