English First in Dongguan

Program Highlights
-Excellent Total Monthly package: 14,000 RMB per month
-Free accommodation provided or 2,800 RMB monthly housing allowance
-Fantastic career development opportunities both here in Dongguan and as part of the world's largest private language school
-Native born English speaking candidates are all welcome to apply
ESL Jobs in Dongguan
English First in Dongguan is now holding interviews for the position of English language teachers. Come and join our team of international teachers in a fantastic part of China and put your teaching skills into real use. If you want to work in a well-established school with cutting-edge school design and technology then we are the best stage for you.
Our school is modern, well equipped and progressive and classes are based on our own syllabus and textbooks. We teach small classes of students, mainly children from ages 4 – 17. This breadth and variety of students give our teachers great opportunity to develop into well rounded, experienced professionals. In addition, we offer a continuous teacher development program of training, observations and workshops.
We greatly value our more experienced members of staff and encourage them to become involved in this. We employ foreign teachers across three schools in Dongguan, which means that there's always someone on hand to offer some teaching advice and support, or to go and grab a bite to eat with. There is a fantastic support system and network of both foreign and Chinese staff, meaning that our team is fully provided for in terms of both professional development and social opportunities. Teachers are never short of help and support at work, or of company and a full social life outside of work.
Our school is part of the largest language training company in the world and as such we boast outstanding resources, computer assisted learning, great support and training.
Teach English in Dongguan
Dongguan is located in central Guangdong Province in the south east of China, 31 miles south of Guangzhou and just 47 miles from Hong Kong and has a population of 7 million people.
Dongguan has many historical spots, especially relics of the Opium War, also known as the Anglo-Chinese Wars, which lasted from 1839 to 1842 and 1856 to 1860. It has many fortifications used during the period, as well as other attractions and museums devoted to the era.
Located along Garden Avenue in Dongcheng District, Garden New Village is a well-known food street. A number of dining establishments line the area, including seafood restaurants, western restaurants, bars, tea houses, fast food restaurants, Hakka restaurants and beverage shops.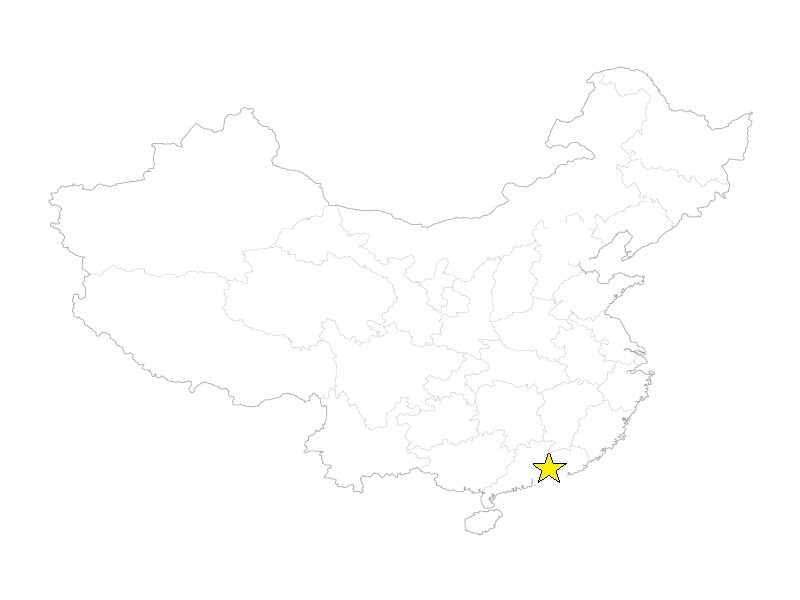 Main Responsibilities
-Maximum of 40 hours working per week (usually less)
-Student ages: 4 – 17 years old
-Lesson planning
-Use audio / video materials in classes
-Cooperate with the CM and DOS in ensuring the constructive communication and efficient operation of the centre
-Assist in the placement testing and interviewing of new students
-Carry out teaching related responsibilities including, but not limited to demonstration classes, conversation clubs, tutorials, seminars and presentations
-Attend centre social events
Compensation
-Excellent total year salary: 235,000 RMB
-Base salary per month: 12,000 RMB
-1,000 RMB qualification bonus (based on the level of your degree and TEFL)
-Housing allowance: 2,800 RMB monthly for first year teachers (or company housing)
-Monthly bonus averaging 1,000 RMB (with potential to exceed)
-Legal 'Z' work visa provided (covering all in China related costs)
-11 days public holidays plus 10 days paid personal holidays
-Various extra curriculum activities and social activities
-On-going training and academic support
-Health insurance provided
-Promotion opportunities within our network of schools
-Fantastic career development opportunities both here in Dongguan and as part of the world's largest private language school
End of Contract Payments
-Flight allowance: 10,000 RMB to be paid at the completion of the contact
-Academic completion bonus 10,000 RMB to be paid at the end of the contract
-Loyalty bonus: 10,000 RMB (net) to be awarded every subsequent 6 months starting with the second contract.
Requirements
-Native English speaker from UK, USA, Canada, Australia, New Zealand, Ireland and South African
-TEFL certificate required (No TEFL? – We recommend INTESOL www.GoldStarTeachers.com/INTESOL)
-Plenty of passion and energy
-2 years of post graduate work experience required
There are no costs whatsoever for the entire recruitment process.
We are looking forward to hearing from you.