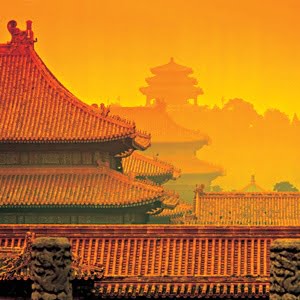 Language School in Chongqing

Program Highlights
-Excellent salary: 12,000 RMB plus many benefits
-Modern, spacious schools
-Innovative, truly engaging curriculum and course materials
ESL Jobs in Chongqing
Our English Language School in Chongqing is now holding interviews for dedicated, fun-loving and effective young learner teachers to teach our students aged 3 to 12 years old. Class sizes are kept small and capped at a maximum of 15 students per class and many classes have as few as 4 students, which allows for real progress to be made.
Established in 2006, we are a prestigious English language school with 74 campuses in 14 major cities throughout China. We employ over 400 foreign English teachers, inspiring thousands of young learner students aged from 3 to 12 years old. In Chongqing we now have 2 campuses and are planning to open 2 more in the near future.
We are proudly multinational and multicultural, respecting and embracing differences between people. We provide courses in English language, sports, dance, arts and sciences, no other school offers such varied opportunity to excel for students and teachers alike. The unique system of personalized education combined with an exclusively foreign teaching faculty provides an all-round and grounded international education. Our teachers are recognized as some of the best in the country and we invite you to join us.
Teach English in Chongqing
Chongqing is situated on the upper reaches of the Yangtze River in Sichuan province in the west of China, not far from Tibet. It is a large and fast changing city, known as "Mountain City", spread around a mountain; you will be always walking either up or down. It really is a city of changes, mixing modern development with local traditions and small local neighborhoods.
Chongqing is endowed with rich natural scenery, boasting mountains, rivers, forests springs, waterfalls, gorges and caves. It also showcases the area's rich cultural heritage, including the minority Bayu culture, Three Gorges and the modern, developed city itself-including the Yangtze River Cruises.
Chongqing is especially well known for its food. People love to eat here and you will find thousands of restaurants featuring all kinds of delicious dishes to feast on. Most famous is the spicy hot pot. Chili pepper, sesame, fermented black beans, scallions, ginger, garlic, wine, soy sauce and an array of flavorings are used in almost 40 different cooking methods.
Main Responsibilities
-Give lessons to the highest professional standards of English language teaching
-Actively, professionally, and frequently communicate with clients (parents of students, or adult students) all relevant information regarding the performance and progress of the student
-Be willing to teach all ages and levels
-Assist in placement testing and interviewing of new students
-Prepare lesson plans for all classes to be taught
-Cooperate with the marketing team to prepare and lead scheduled enrichment activities for students
-Cooperate with the School Principal, Foreign Teacher Manager, and other office staff to ensure constructive communication and efficient operation of the School.
-Maintain student and class records in a timely and thorough manner
-Cooperate with the marketing and multimedia teams in the creation of promotional materials
Compensation
-Excellent salary: starting at 12,000 RMB (approx. 1,700 USD) per month
-Housing allowance: 1,800 RMB per month
-Flight allowance: up to 12,000 RMB (half paid after 6 months, half paid after 12 months)
-Contract completion bonus: 9,000 RMB
-Additional bonuses for demo class, retention rates, class regrouping, new teacher referral
-Quarterly evaluation bonus: 300 – 1,000 RMB depending on performance
-Overtime pay: 200 RMB per hour
-Legal Z work visa provided by the school
-Medical and accident insurance provided by the school
-Paid public holidays and annual leave
-Professional training and workshops held regularly (and TEFL China course if necessary)
-Opportunities for promotion
-Mandarin Chinese course provided
Requirements
-Native English speaker or non-native with fluent English and a clear accent
-Bachelor's degree
-TEFL certificate preferred but not required
-Teaching experience to young learners preferred but not required as full training given
-A passion for educating young learners and a keen interest in their development
-Ability to command the attention of groups of children in an engaging and compelling manner
There are no costs whatsoever for the entire recruitment process.
We are looking forward to hearing from you.