Young Learners' English School Kaifeng, Henan
Program Highlights
-Excellent salary: 10,000 to 12,000 RMB per month
-Round trip flight reimbursement provided
-Housing allowance provided
-Monthly performance bonus provided
-Locations throughout China
The Job
Our language school is now recruiting highly motivated, confident and reliable teachers to teach young learners between 2 to 12 years old in one of our language centers located in different cities in China. Founded in 2010, we currently have 30 campuses all over China with an average of 300 students per school. We are expanding rapidly and we are looking for qualified English teachers who can be a part of our team in one of our schools in Guangzhou, China.
We believe in creating a learning environment where children acquire knowledge through positive and stimulating ways while enjoying it at the same time. Our successful teaching system is founded on communicative teaching methods that put together many elements of gameplay, physical actions and interesting activities. Our young learners are also provided with specific and realistic goals to train and motivate them to achieve great things not just for themselves but for the society as well.
With small class sizes of 6 to 10 students, our foreign teachers can focus on interacting with the individual needs of the young learners. For younger learners between 2 to 6 years old, we give strong emphasis on their speaking and listening skills. We will provide foreign teachers special teaching software developed by Jinghua University to assist them in teaching kindergarten students. Writing skills will then be developed when students get to primary schools. They will learn the correct grammar structure and given exercises to further develop their communication skills. Primary school students will use the textbook "Super Minds" together with supplementary story books and workbooks. Each classroom is equipped with an interactive whiteboard so learning can be both fun and informative at the same time. We have already prepared lesson plans for foreign teachers so they can focus on how to teach rather than what to teach. There will also be occasional outdoor activities where learners and the foreign teachers may visit a nearby fast food restaurant or museum.
Kaifeng – The City
Kaifeng is a prefecture-level city located in the east-central of Henan province. The city has a population of over 5.2 million people. It has a temperate continental monsoon climate with four distinctive seasons. Kaifeng is one of the Seven Ancient Capitals of the country.
One of the famous attractions in Kaifeng is Qingming Riverside Landscape Garden. Rainbow Bridge is one of the popular spots in this park. Tourists also visit Daxiangguo Temple when they go to the city. The temple was built in 555 AD under Qi Dynasty while other buildings were added in the 17th and 18th century. The city plays a dominant part in forming Henan cuisine. It offers a wide range of food specialties such as steaming pie and dumplings. At night, the city's streets turn into restaurants and stands where they sell their food in the famous night market. One thing you should definitely try is their five-spice bread (wuxiang shaobing), a pita-like bread that can be opened and filled.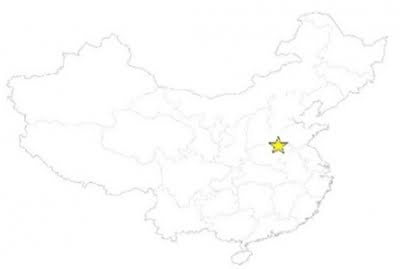 Main Responsibilities
-Maximum of 15 to 20 teaching hours per week
-33- hour work week
-Lesson planning and preparation of teaching materials
-Cooperate and communicate with local teachers about your weekly lessons
-Weekend classes with 2 days off during the week
-Occasional outdoor activities
-Attend professional teacher trainings and seminars
-Enhance students' verbal and listening skills in English
Compensation
-Excellent salary: 10,000 to 12,000 RMB per month (depending on qualifications and number of teaching hours)
-Round trip flight reimbursement provided: (Half after 6 months and the other half after completion of contract
-Housing allowance provided: 1,500 to 2,000 RMB per month (depending on location)
-2 to 3 days free hotel accommodation
-Assistance in finding accommodation
-Monthly performance bonus: Up to 1,000 RMB
-Paid overtime: 150 to 180 RMB per hour
-11 days national holidays plus 5 days paid holidays after a year
-Legal 'Z' work visa
-Insurance provided
-Free Chinese lessons
-Professional in-depth training with on-going program supervision
Requirements
-Bachelor's degree
-TEFL certificate preferred but not required (No TEFL? – We recommend INTESOL www.GoldStarTeachers.com/INTESOL)
-Native English speaker from UK, USA, Canada, Australia, New Zealand, South African or Ireland
-Teaching experience preferred
-Two years working experience after graduation required
-Good sense of humour, outgoing and confident
-Patient, creative and passionate in teaching young learners
There are no costs whatsoever for the entire recruitment process.
We are looking forward to hearing from you.