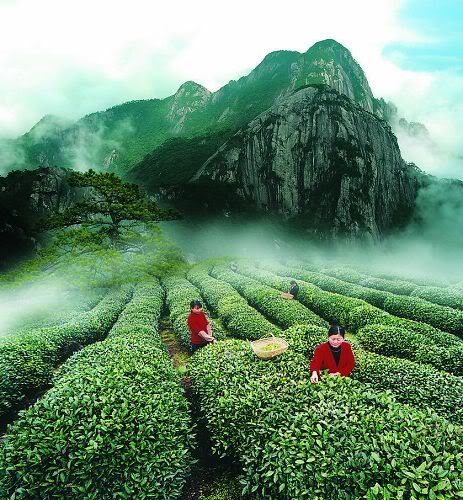 Language School in Chongqing
ESL Jobs in Chongqing
Our English language school is currently looking for English teachers who are outgoing, dedicated to teaching, hardworking and punctual. Our school was founded in 2008 and we boast 5 branches in the vibrant city of Chongqing. We currently employ 11 foreign teachers and are proud of the strong team spirit we have developed and the sense of fun and purpose in our team. Teaching is a truly rewarding experience and our teachers will have a great opportunity to learn the local language and culture, to get to know a lot of great students and save up some money while they're here.
As a foreign teacher at our school, your primary job lies with preparing for, and teaching classes of students in English. Class sizes range from 1 student to groups of 6 in various ages from 3 to 18, with most students aged between 7 and 12 years and even a few adult students. Classes are taught from Tuesday to Friday usually between 4:00 PM and 8:00 PM and on Saturday and Sunday from 9:00 AM to 8:00 PM and 6:30 PM. The school is closed on Mondays and foreign teachers get an additional day off which is either Tuesday, Wednesday or Thursday.
Our school provides a solid curriculum for each age group with a huge variety of supplementary teaching materials such as flashcards, posters, toys, activities, computers in the classroom and much more to help you deliver engaging classes. A teaching assistant is available if needed. We offer excellent teacher training and support starting with 10 days of training on arrival and then monthly teacher training workshops run by the academic manager.
Teach English in Chongqing
Chongqing is situated on the upper reaches of the Yangtze River in Sichuan province in the west of China, not far from Tibet. It is a large and fast changing city, known as "Mountain City", spread around a mountain; you will be always walking either up or down. It really is a city of changes, mixing modern development with local traditions and small local neighborhoods.
Chongqing is endowed with rich natural scenery, boasting mountains, rivers, forests springs, waterfalls, gorges and caves. It also showcases the area's rich cultural heritage, including the minority Bayu culture, Three Gorges and the modern, developed city itself-including the Yangtze River Cruises.
Chongqing is especially well known for its food. People love to eat here and you will find thousands of restaurants featuring all kinds of delicious dishes to feast on. Most famous is the spicy hot pot. Chili pepper, sesame, fermented black beans, scallions, ginger, garlic, wine, soy sauce and an array of flavorings are used in almost 40 different cooking methods.
Main Responsibilities
• Maximum 80 hours per month teaching (average 20 hours per week)
• Only a few admin hours per week and they count towards your monthly teaching hours
• To prepare and plan appropriate classes to be taught to students in English
• To impart cultural as well as linguistic knowledge to students, giving them a more international perspective of the world
• To assign homework to students after class and help communicate with their parents
• Use a variety of games and activities and instructional methods such as songs, stories and media to motivate and stimulate the student's abilities Maximum of 20 hours teaching per week
• To cooperate with the administration staff in arranging and scheduling classes and activities
Compensation
• Excellent salary: 8,000 – 9,000 RMB per month (negotiable based on experience)
• Housing allowance: 1,200 RMB per month and assistance finding accommodation
• Performance based bonuses
• 12 days paid public holidays plus 14 days extra unpaid leave
• Legal 'Z' work visa provided
• Medical accident insurance provided
• On-going training and academic support
• Promotion opportunities
• Staff meals, parties, trips, team building events
Requirements
• Bachelor's degree
• TEFL certificate preferred (No TEFL? – We recommend INTESOL)
• Native English speaker from UK, USA, Canada, Australia, New Zealand or South Africa preferred
• Non-native speakers with fluent English and a clear accent can also be considered
• Experience teaching young learners preferred
• Plenty of passion and energy
• Patience, adaptability, good communication skills, friendly
There are no costs whatsoever for the entire recruitment process.
We are looking forward to hearing from you.