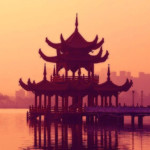 Language School in Zhengzhou
The Job
Do you have the passion and energy needed to inspire young learners? Our school is now holding interviews for new teachers to join our close knit team. We offer the academic support, teaching materials and cutting edge technology to make your next teaching job your best one.
We are a Canadian company with over 120 schools around the world. Maple Bear offers Canadian developed programs which are modeled upon current Canadian early childhood/elementary practice. The program is designed to educate the whole child, physically, intellectually, socially and emotionally. Integration of subjects provides a rich and stimulating program which encourages creativity, imagination and self expression.
Our school in Zhengzhou we employ a total of 12 foreign teachers. We have 2 pre-school centers which teach to students aged 1.5 to 6 years old and one learning center which focuses on students from 3 to 12 years old. Each age group has an excellent array of lesson plans, teaching resources and course books designed to perfectly meet their learning needs, along with plenty of supplementary materials.
Teachers have local Chinese teaching assistants to aid with classroom management. Teacher training and on-going academic support is also given the highest priority.
Zhengzhou – The city
Zhengzhou is the capital of Henan province, located in central China. The famous Shaolin Temple nearby is the cradle of Chinese martial arts that provided the inspiration for many Kung Fu movies. With a pleasant climate, Zhengzhou is welcoming all year round. The hottest month is July and the average temperature is about 27 C while the coldest month is January when temperatures get down to near zero.
As a provincial capital, Zhengzhou is the height of fashionable entertainment and shopping in Henan – you won't be disappointed. Zhengzhou offers a variety of activities from shopping to shows, tea and coffee houses, sports facilities and everything else you would expect from a large city. With very low living costs your spending will go a long way here.
With its lush foliage, Zhengzhou is China's model for the planting of trees in urban areas, earning it the title of the "green city". It is home to the national grain wholesale market, a new high-tech science park, and is one of the most important textile centers in all of China. Along with its modern economic position, Zhengzhou played a key role in China's early civilization as the site of an early Shang Dynasty walled city some 3,500 years ago.
Main Responsibilities
• Maximum of 30 hours (pre-school) or 20-25 hours (learning center) teaching per week
• Lesson planning
• Create and implement policies that will ensure a safe and nurturing environment
• Teach English, natural and social science, personal hygiene, music, art and literature to students and to promote their physical, mental/emotional, intellectual, and social development
• Supervise activities; such as indoor and outdoor activities, field trips, group discussions and dramatic play acting
• Foster cooperative social behavior through games and group projects
• Discuss student issues and progress with parents as outlined by the Academic Director
• Correction and grading of student work
• Assist in the placement testing and interviewing of new students
• Participation in teacher training workshops
• Direction and collaboration with teacher assistants/Chinese teachers for programming, supervision, childcare, children's daily life, and communication
Compensation
• Excellent salary: 12,000 RMB per month
• Bonuses: Up to 2,000 RMB per month based on performance reviews
• Free housing provided, not shared, partly furnished provided by the school (teacher pays utilities) or an 800 RMB monthly housing allowance
• Flight ticket to Zhengzhou paid for up front by the school plus a return flight ticket on completion of the contract
• Legal 'Z' work visa provided
• Contract completion bonus
• Holidays: 2 weeks of paid holiday to be taken during Chinese New Year (usually February)plus all Chinese National Holidays (11 days a year) plus the option for 2 weeks unpaid holiday during the summer
• Medical insurance
• Arrival support including airport pickup
• On-going training and academic support
• Promotion opportunities within the Maple Bear network
Requirements
• Bachelor's degree
• TEFL certificate
• Native English speaker from USA or Canada
• At least 1 year of teaching experience
• Experience in art, dance and music is a plus
• Plenty of passion and energy
There are no costs whatsoever for the entire recruitment process.
We are looking forward to hearing from you.