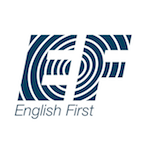 English First Shijiazhuang

ESL Jobs in Shijiazhuang
EF English First, Shijiazhuang is now recruiting for motivated and energetic English teachers. Want to work at a top quality school? We have been awarded 'Best Private Training School in Hebei Province' for 3 years in a row.
EF English First, Shijiazhuang first opened in 2002 and proved extremely successful from the beginning thanks to our high academic standards and attention to detail. We now have 3 schools (soon to be 4), employ around 30 teachers from all over the world and are continuing to grow. Working here, you will have constant academic support and work in a close-knit group of professionals who are good at what they do and know how to have fun doing it.
We offer courses for students of all ages, with a focus on young learners aged 7 to 14 years old. Teachers have access to a huge range of teaching materials and well structured courses as well as interactive white boards in each classroom. We are always developing a creative and engaging learning experience for our students and pride ourselves on our friendly, professional team of teachers.
Teach English in Shijiazhuang
As the capital city of Hebei, north China, Shijiazhuang is the province's center of politics, economy, technology, finance, culture, and information. Located on the edge of the North China Plain in China, Shijiazhuang is about 283 kilometers south of Beijing.
Besides its fast growth in economy, Shijiazhuang also develops very well in its tourism, thanks to its beautiful natural scenery and its historical position in the revolutionary history of China. Among the wonders to see in and around the city are Zhaozhou bridge, the oldest in China and listed as a world heritage site by the UN, it is over 1,400 years old.
With great food, extremely friendly people and a cosmopolitan atmosphere, it's no wonder our teachers often decide to stay for two, three or more years.
Main Responsibilities
• 20 teaching hours per week
• 40 working hours per week
• Lesson planning
• Teaching English to kids and teens
• Planning and delivering lessons to children
• Using EF developed materials
• Evaluating student progress
• Participating in social activities
Compensation
• Excellent salary: 12,000 RMB  to 15,000 RMB per month (net)
• Free shared accommodation: Western style, near the school and utilities allowance
• Free 120 hour TEFL certificate if you do not have one (the school will arrange one for you to complete one whilst the visa work is being completed before your arrival in China as a TEFL certificate is a legal pre-requisite for a Chinese working Z visa)
• Flight allowance: 10,000 RMB (half paid after 6 months, half paid after 12 months)
• Legal 'Z' work visa and 1-Year Resident's Permit
• 12 days public holidays plus 10 days extra personal holidays
• Medical Insurance (Health & Dental covered)
• On-going training and academic support
• Free Teacher Knowledge Test (TKT) qualification
• Overtime available for VIP class
• Promotion opportunities within the EF network to Senior Teacher and Director of Studies
Requirements
• Native English speaker from UK, USA, Canada, Australia, New Zealand, or Ireland
• Bachelor's degree
• TEFL certificate preferred but not required (No TEFL? – We recommend INTESOL)
• Plenty of passion, energy and dedication
• Completed clean background check
• Currently living in China
There are no costs whatsoever for the entire recruitment process.
We are looking forward to hearing from you.