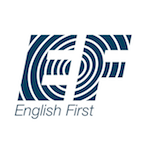 English First Qingdao
ESL Jobs in Qingdao
EF English First, Qingdao is currently holding interviews for a new teaching position. If you are looking to teach in a modern, professional school and have the abundance of energy and creativity to teach English to young learners then do read on.
Our school is equipped with modern facilities and up to date technology as well as a variety of course materials popular with both teachers and students. Due to our success we are planning to open two new schools in the city this year and are excited to expand and reach more students. We teach mainly young learners aged 4 to 18 years old. Each student is placement tested on entering the school which means students studying together have the same level of English. Class sizes are kept small to ensure real progress is made.
At EF Qingdao teacher training and on-going academic support is given the highest priority giving you the structure needed to enjoy and thrive as a teacher.
Teach English in Qingdao
Qingdao is a picturesque coastal city that lies on the southern tip of China's Shandong Peninsula, located in JiaoZhou Bay facing the Yellow Sea. Qingdao is well known for its European architecture and attractive coastal landscape. With its abundance of natural beauty and bustling city life, the year-round schedule of tourist attractions and events, as well as an extensive public transportation network, Qingdao truly is an ideal place to live.
The city is famous for its delicious fresh seafood, Tsingtao Beer (China's most famous brand), and its colourful panorama of red-roofed houses and green trees overlooking the sea. The city has many spaces of parkland and forest, and is close to the Laoshan Scenic Area which has its own beautiful mountain landscapes and waterfalls.
In 2008, Qingdao hosted the Sailing Regattas of the 29th Olympic Games as well as the 13th Paralympic Games and in 2009 welcomed sailors from the Volvo Ocean Race. In February-March 2010 Qingdao will once again welcome the sailors of the Clipper Round The World Yacht Race.
Main Responsibilities
• Maximum of 20 hours teaching per week, plus 20 office hours
• Lesson planning
• Use audio / video materials in classes
• Cooperate with the CM and DOS in ensuring the constructive communication and efficient operation of the centre
• Assist in the placement testing and interviewing of new students
• Carry out teaching related responsibilities including, but not limited to demonstration classes, conversation clubs, tutorials, seminars and presentations
• Attend centre social events
Compensation
• Excellent salary: starting at 10,000 RMB per month
• Free shared accommodation or 2,000 RMB allowance per month
• Extra pay based on number of hours taught
• Flight allowance: 10,000 RMB (paid over the course of the contract)
• Monthly incentive schemes
• Re-signing bonus
• Legal 'Z' work visa paid for by the school
• 12 days public holidays plus 10 paid holidays
• Paid health insurance
• Offers a Cambridge TKT course
• On-going training and academic support
• Promotion opportunities within the EF network
Requirements
• Bachelor's degree required
• Minimum of 120 hours TEFL/TESOL certificate required (No TEFL? – We recommend INTESOL)
• Native English speaker from UK, USA, Canada, Australia or New Zealand
• No previous teaching experience required as lots of training provided
• Plenty of passion and energy
There are no costs whatsoever for the entire recruitment process.
We are looking forward to hearing from you.