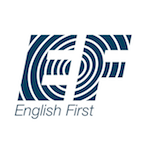 English First Baotou
Program Highlights
-Excellent salary: 15,000 RMB
-Medical and dental insurance (worldwide excluding the US)
-An expansive network of modern schools
ESL Jobs in Baotou
EF English First, Baotou now has positions available for passionate and dedicated English teachers. The right candidate will have high academic standards as well as the ability to relate to and inspire young learners.
EF has over 40 years of collective experience in the education industry. EF Baotou opened in 2009 and moved into a new building in 2013, boasting cutting edge design and technology. Our 12 classrooms are fitted with computers and English First's advanced educational software which complements our course based learning perfectly and allows for a truly varied and engaging learning experience for all students. Currently we have 1000 students enrolled, mostly young learners aged 3 to 18 years old.
Baotou 1 was opened in 2009, currently with a teaching team made up of 14 teachers from various countries and around 35 local staff. We pride ourselves on offering a friendly, supportive and close-knit work environment. Our Director of Studies is in charge of teacher training and development as well as offering good academic support where needed. We just opened Baotou 2 in 2019 and are quickly growing our students and staff size.
Teach English in Baotou
Baotou is located in the middle of Inner Mongolia. It neighbors Hohhot in the east, Bayannaoer city in the west, borders Mongolia in the north and is close to the Yellow River and Erdos city in the south. Known as 'City of Deer' the city has a profound history and abundant cultural relics. Human settlers moved there as early as six thousand years ago in the Neolithic Age. Visit the Mongolian yurts, drink a bowl of warm milk tea, and enjoy eating mutton with your hands, which are all indispensable ways to experience the Mongolian customs in Baotou.
With a population of 2.6 million, Baotou is a fascinating place with lots to see and do. Enjoy delicious food, stroll around the shops and experience the nightlife in cafes and bars. Cost of living in Baotou is low so your salary goes a long way and it is possible to save a good percent while still having fun and living comfortably.
The places of interest in Baotou are abundant and unique. There is the culture heritage, natural scenery, and the human landscape formed by the modern industry. The beautiful landscape of the grassland, the peculiar scenery of the Yellow River and the unique desert scene are the highlight in Baotou. Explore the desert on the back of a camel before sliding down the 100m high sand dunes.

Main Responsibilities
-Maximum of 20 to 26 hours teaching per week
-Lesson planning
-Use audio / video materials in classes
-Cooperate with the CM and DOS in ensuring the constructive communication and efficient operation of
the centre
-Assist in the placement testing and interviewing of new students
-Carry out teaching related responsibilities including, but not limited to demonstration classes, conversation clubs, tutorials, seminars and presentations
-Attend centre social events
-Commit to continuous professional development
Compensation
-Excellent salary: 15,000 RMB per month
-12 or 18 months contract
-Free accommodation within 15 minute walk of school
-Flight allowance: 9,000 RMB (4,500 at 6th month and end of contract)
-3,000 RMB contract extension bonus
-Legal 'Z' work visa provided
-12 days public holidays plus 10 days extra holidays
-Cost of visa application is paid
-Cambridge TKT for Young Learners test (paid for by school)
-Medical and dental insurance (worldwide excluding the US)
-On-going training and academic support
-Free online Mandarin lessons
-Promotion opportunities within the EF network
Requirements
-Bachelor's degree
-120 hour TEFL certificate or higher (No TEFL? – We recommend INTESOL)
-Native English speaker (UK, USA, Ireland, Canada, Australia, New Zealand or South Africa)
-Experience teaching young learners preferred
-Clean criminal background check & pass a medical check
-Plenty of passion, energy and a real desire to educate young learners
There are no costs whatsoever for the entire recruitment process.
We are looking forward to hearing from you.