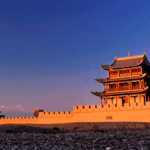 English Language Schools in China
Program Highlights
-Excellent salary: 16,000 to 20,000 RMB per month
-Free accommodation provided in a convenient location near the school
-Well designed curriculum and methodology provided
ESL Jobs in China
We are now recruiting passionate and qualified English teachers who are enthusiastic about teaching young learners in Jinan, Xiamen, Shunde and other cities in China. Founded in 2000 by Educational Psychologists and headquartered in Singapore with currently over 80 learning centers across 9 countries, we are one of the leading English education brands in Asia. Through our unique teaching methodology, we ensure that our students develop long-term excellence in all four skills – reading, writing, speaking and listening.
We offer a full range of English Literacy courses for students aged 2.5 – 16 years old with small class sizes. Through these scientifically designed courses students develop their English linguistic abilities in a natural way, similar to the manner in which we learn our first language. This style of learning has proven to be highly effective.
We have a strong commitment to excellence so we provide our staff with training courses facilitated by professional qualified trainers. Many years have been spent on developing our own curriculum and syllabus; you will have full access to these excellent resources along with continuous support from our managers and teacher trainers.
Teach English in Jinan
Jinan, the capital of eastern China's Shandong province, is a sprawling city known for its many natural springs, most prominent being the park-enclosed Baotu Spring. Near the city center, expansive Daming Lake has landscaped islands and parkland with temples and pavilions. The modern Shandong Museum displays a huge collection of provincial artifacts, spanning the Neolithic Longshan culture to the Ming
Teach English in Xiamen
Located at the southeast coast of China, Xiamen is a tourist city of Fujian Province famous for its attractive coastal beauty. The name of 'Xiamen' was consequently given, which means 'a gate of China'. As one of the forerunners of the special economic zones of China, Xiamen mainly consisting of Xiamen Island, Gulangyu Island, the north bank area of the Jiulong River and Tong'an County, is connected with the mainland by the Xiamen Bridge. The city is well known for its beautiful natural scenery, fresh air and the clean environment.
Teach English in Shunde
Shunde is a district of Foshan prefecture-level city. Shunde has direct juridsdiction over 4 subdistricts and six towns. With its excellent geographical position for agriculture, Shunde is becoming one of the wealthiest counties in Guangdong, and even in mainland China, or global terms, according to official information from the Chinese Government and the United Nations.
Main Responsibilities
-Average of 25 teaching hours and 15 admin hours per week
-Maximum of 40 working hours per week
-Student ages: 2.5 to 16 years old
-Teaching students using the our system
-Teaching reading and comprehension skills
-Teaching writing skills including grammar, editing and publishing
-Teaching oral presentation and communication skills
-Help children develop social skills and positive classroom behaviour
Compensation
-Excellent salary: 16,000 to 20,000 RMB gross per month (depending on qualifications and teaching ability)
-Housing provided in a convenient location to the learning center
-Free arrival accommodation of 14 days provided (if permanent housing is not yet ready for move in)
-Airport Pick-up upon arrival
-End of contract bonus: 1 month base salary
-Flight reimbursement on contract completion: up to 6,500 RMB
-10 days paid annual leave plus all Chinese public holidays
-Medical leave 5 days
-Legal 'Z' work visa provided
-Health insurance provided
-Professional in-depth training provided at headquarters in Guangzhou during the first 7 days (1,500 RMB paid) plus periodic curriculum update training
Requirements
-Bachelor's degree required
-TEFL certificate with 120 hours or above required (No TEFL? – We recommend INTESOL www.GoldStarTeachers.com/INTESOL)
-Native English speaker from USA, UK, Canada, Australia, New Zealand and Ireland
-2 years teaching experience preferred
-Fluency in oral and written English
-Patient, motivated and passionate in teaching young learners
There are no costs whatsoever for the entire recruitment process.
We are looking forward to hearing from you.