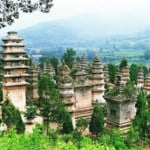 Public Middle & Primary Schools in Zhengzhou
Program Highlights
-Excellent salary: 16,000 RMB per month
-Average of 25 working hours per week
-Free single bedroom apartment OR an equivalent monthly housing allowance provided
-Teach in the exciting, low-living cost city of Zhengzhou
-Modern, engaging curriculum and teaching materials supplied
ESL Jobs in China
Our education group aims at providing the best internationalized educational programs and services for our students, and we are currently seeking full time teachers to teach at our partner primary & middle schools based in Zhengzhou City, Henan Province. We are committed to the student's comprehensive and sustainable educational development.
We are a comprehensive educational group founded in 1997. We currently have 72 partner public schools and 4 private schools in Zhengzhou, with 497 employees and offer a wide range of teaching methodologies and materials to ensure students grow as confident communicators. We focus not only on academics, we also educate our students to develop integrity and further enhance their intellectual curiosity, critical thinking skills and international perspectives. We provide students with a range of choices in addition to their academic achievements, organizing various activities.
Teachers will be working on a Monday to Friday schedule teaching kids aged from 8 to 16 years old. Classes focus on a communicative approach and make use of English activities, group work, projects, English-based games as well as story-telling and role-plays. Teachers will be teaching an average of 30 to 60 students per class and are responsible for making their own lesson plan according to the instructions from their assigned school. The maximum working hours per week is 28 so teachers will have sufficient time to explore around the city and save money for traveling because the living cost is comparably low to other first-tier cities. There are opportunities for teachers to develop the curriculum and add to the educational direction of the school.
Teach English in Zhengzhou
Zhengzhou is the capital of Henan Province in the central part of China. It is one of the National Central Cities in China, and serves as the political, economic, technological, and educational center of the province, as well as a major transportation hub in China (highway, railway, aviation, communication). The Zhengzhou metropolitan area is the core area of the Central Plains Economic Zone.
The city lies on the southern bank of the Yellow River, and is one of the Eight Great Ancient Capitals of China. As a center of China's national transportation network, there are railways connecting Zhengzhou and Europe, and a bustling international airport (Asia, Europe, Africa, America, Oceania).
For those who want to explore the Chinese culture with affordable price but decent experience, Zhengzhou has all you could possibly want and more.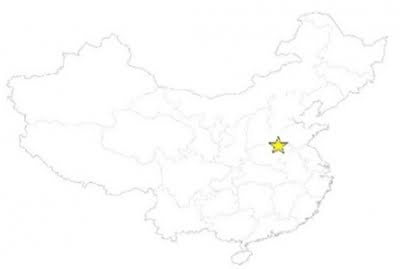 Main Responsibilities
-Maximum of 25 teaching hours per week
-Maximum of 8 admin hours per week
-Class sizes: 30 to 60 students
-Student ages: 8 to 16 years old (Primary & Secondary students)
-Monday to Friday work schedule
-Cooperate with Chinese teachers of the school to ensure the constructive communication and efficient operation of the class
-Lesson planning, creating course outlines
-Deliver classes in a professional and creative way
Compensation
-Excellent salary: 16,000 RMB per month
-Single-bedroom apartment OR an equivalent monthly housing allowance of 2,000 RMB provided
-Flight reimbursement on contract completion: 6,000 RMB
-Airport pick up plus welcoming lunch or dinner provided
-All Chinese public holidays (full pay) plus 70% of one month salary for either summer or winter vacation
-Legal Z wok visa provided
-Medical insurance provided
-Career development opportunities
-Ongoing training and development workshops
Requirements
-Native English speaker from UK, US, Canada, New Zealand, Australia, Ireland and South Africa
-Bachelor's degree or above
-2 years of teaching experience required
-TEFL certificate with 120 hours or above preferred (No TEFL? We recommend INTESOL www.GoldStarTeachers.com)
-Clean criminal record
-Highly responsible team player with hard working ethics
There are no costs whatsoever for the entire recruitment process.
We are looking forward to hearing from you.