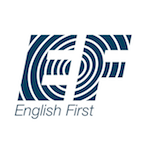 Education First in Wuhan
ESL Jobs in Wuhan
EF Education First, Wuhan is looking to recruit dynamic, creative English teachers to join our tenacious teaching team. Our 9 schools are a testament to our commitment to providing all our students with a supportive and engaging English education. An exciting chance for someone looking to live in a captivating city and work in a school where you can really make a difference. Students are aged from 3 to 17 years old and participate in classes of no more than 16 students per class.
EF Wuhan, part of the largest education group in the world, was established over 10 years ago and has developed into the market leader in the city, providing top class English education to thousands of students a year. Recently refurbished, we now boast up to date teaching technology and a fresh, modern design.
EF Wuhan emphasis is placed on providing an engaging and varied learning experience to all students. Course materials are backed up with a large collection of teaching resources. Teacher training and on-going academic support is also given the highest priority.
Teach English in Wuhan
Located right on the mighty Yangtze River east of Shanghai, Wuhan is a fascinating city with both an ancient history and a thriving present. For centuries, this city has been the center of trade and transportation in central China but is now known as one of China's main high-tech, education and financial centers, while still having a more traditional feel than some of China's coastal cities.
Wuhan is the place to find both history and natural wonders. Hubei Provincial Museum and Yellow Crane Tower are two places to appreciate ancient Chinese history and culture. Wuhan was also the location of one of Chairman Mao Zedong's private residences which he nicknamed the 'Home of the White Clouds and Yellow Cranes' and also where he gave audience to President Richard Nixon.
Main Responsibilities
• Teach students aged 3 to 17 years old
• Lesson planning
• Maximum of 24 hours teaching per week
• Lesson planning
• Use audio / video materials in classes
• Cooperate with the CM and DOS in ensuring the constructive communication and efficient operation of the centre
• Assist in the placement testing and interviewing of new students
• Carry out teaching related responsibilities including, but not limited to demonstration classes, conversation clubs, tutorials, seminars and presentations
• Attend centre social events
Compensation
• Excellent salary: 14,000 – 22,000 RMB per month (depending on qualifications, experience and location)
• Free accommodation: Western style, near the school OR 2,500 RMB monthly housing allowance
• Flight allowance: 9,000 RMB per 12 month contract
• Legal 'Z' work visa provided by the school
• 10,000 RMB contract completion bonus
• 12 days public holidays plus 10 days extra holidays
• Aetna medical insurance provided (value 300,000 RMB)
• Free Mandarin Chinese lessons
• Performance related bonus up to 1,500 RMB per quarter
• Airport pickup on arrival and year-round logistics support from our experienced HR team
• On-going training and academic support
• Free Cambridge Teaching Knowledge Young Learner course
• Referral schemes: 1000 USD for each new international teacher you refer to our recruiters who joins the team
• New student sign-up bonus of 50 RMB per student
• Promotion opportunities in our ever expanding franchise. For those who want to develop, we create the opportunities to do so!
Requirements
• Bachelor's degree
• TEFL certificate (No TEFL? – We recommend INTESOL)
• Native English speaker from UK, USA, Canada, Australia, New Zealand or South Africa
• Experience teaching young learners preferred but not required as full training provided
• Plenty of passion and energy
There are no costs whatsoever for the entire recruitment process.
We are looking forward to hearing from you.