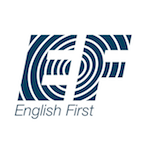 English First Tangshan

ESL Jobs in Tangshan
EF English First, Tangshan is now interviewing English language teachers for positions that have recently become available at our school. We are looking for energetic teachers who can deliver quality lessons to young learners. Although we provide structured courses with plenty of supplementary material we expect all our teachers to add their own creativity into each class and to really bring the lesson plan to life. As an English teacher at EF, you will work with foreign teachers to provide quality English courses and academic guidance to our students aged 3-18.
English First, Tangshan was opened in 2002 and thanks to our commitment to high academic standards and enabling real progress for each and every student, we have seen constant growth year on year. Under the direction of the new Director of Studies, school 2 has seen huge growth in student enrolments. Come and work in a supportive environment where every day brings new challenges and rewards.
Responsibilities include preparing lessons, attending classes, managing and reporting student progress and working with other departments to maintain a good working relationship.
Teach English in Tangshan
Tangshan is known to the Chinese as being the treasured land just east of Beijing. Situated at the bottom of Yanshan Mountain's southern slope, the north of the city occupies mountainous areas, the central plain and the coastline of 200km to the south. Tangshan has a rich history, according to archaeological discoveries, it was validated that this area was inhabited as far back as 45,000 years ago. It is home to a section of the Great Wall, underwater, as well as being a short distance from the ancient Qing Tombs.
Tangshan has developed into a relatively modern city with plenty to do in terms of entertainment, eating out, sports and day trips out of the city. We enjoy a warm-temperate monsoon climate, the city is dry in spring, hot in summer, and chilly in winter.

Main Responsibilities
• Maximum of 20 hours teaching per week, except for winter and summer, it will be up to 27 hours
• Prepare and attend classes according to the content assigned by the provost
• Collate, record and manage student tests, exams, assessments and progress reports
• Communicate students' progress and action plan with parents by phone and parent-teacher meeting • Conduct orientation interviews and entrance tests for new students
• Organize academic activities on campus, including course presentation and parent communication
• Attend teacher training lectures and seminars to improve my development
• Substitute classes, It may be a temporary notice on or off site
Compensation
• Excellent salary: 11,000 – 16,0000 RMB per month
• Housing allowance: 1,500 RMB per month
• Attendance bonus: 500 RMB per month for absence or lateness
• Key performance index bonus: 500 RMB per month (paid quarterly)
• Place Test Bonus: 50 RMB per new student sign up (paid once the student had commenced class)
• Assistance in finding suitable accommodation
• Flight allowance: 9,000 RMB paid after 12 months
• Legal 'Z' work visa provided
• 12 days public holidays plus 10 days extra holidays
• Contract renewal bonus: 5,000 RMB (if break between contracts) or 10,000 RMB (no break between contracts)
• Overtime pay
• Airport pick-up from Beijing airport
• Health and travel insurance provided
• On-going training and academic support
• Promotion opportunities within the EF network
Requirements
• Bachelor's degree or above
• TEFL / CELTA certificate or national teacher certification (No TEFL? – We recommend INTESOL)
• Native English speaker from UK, USA, Canada, Australia, or New Zealand
• Highly motivated, confident and outgoing
• Strong communication and inter-personal skills and is pro-active and driven
• A team player who is friendly, approachable and supportive
There are no costs whatsoever for the entire recruitment process.
We are looking forward to hearing from you.