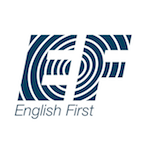 English First Huizhou

ESL Jobs in Huizhou
EF English First, Huizhou is currently expanding its teaching team thanks to continued growth. If you are a committed English teacher with a creative and adventurous spirit looking to teach at a school where you can make a real difference to your students' lives, then we want to talk to you.
English First Huizhou was established in 2002 and is part of the world's largest language training company which means you will be working with the best possible teaching resources and will be surrounded by professionals always willing to lend a hand. EF Huizhou is a modern language training center with over 30 staff (7 foreign language teachers) and over 700 students.
Students are placed into different courses according to their age and EF Placement Tests. Teachers can be sure of having a diverse range of students when working with us; from very young learners to corporate classes, we provide English classes to everyone.
We offer a range of courses across all levels and abilities, from young learners to teenagers age 3 to 18. Emphasis is placed on providing an engaging and varied learning experience to all students. Teacher training and on-going academic support is also given the highest priority.
Students in these age groups are divided into ability-based classes of no more than 16, meaning our teachers can fully incorporate communicative teaching methods into their lessons.
When you arrive you will be given comprehensive training via online, group and individual feedback. Whether you are a brand new or experienced teacher we understand that those first classes can be scary so our experienced team is happy to help.
Teach English in Huizhou
Huizhou city is located southeast of Guangdong Province. A city on the grow while still maintaining a low living cost and perhaps most importantly Huizhou regularly ranks in the top five of Chinese cities for air quality. This means that you can enjoy around 300 days of sun and blue skies with average temperatures around 20℃.
We neighbor Guangzhou, Hong Kong, Macao and Shenzhen city for any explorers keen to visit the surrounding cities and all only a short bus ride away! If you are looking to go further afield then the new Huizhou airport provides flights to Shanghai, Beijing and Chengdu among others.
Huizhou city is abundant in natural resources such as hot springs, forest, sea, lakes, rivers, islands and mountains. Take a walk around West Lake or how about a trip to double moon beach?
Main Responsibilities
• Maximum of 25 hours teaching per week
• Lesson planning
• Use audio / video materials in classes
• Cooperate with the CM and DOS in ensuring the constructive communication and efficient operation of the centre
• Assist in the placement testing and interviewing of new students
• Carry out teaching related responsibilities including, but not limited to demonstration classes, conversation clubs, tutorials, seminars and presentations
• Attend centre social events
Compensation
– Excellent salary: 12,000 – 14,000 RMB per month
– Housing allowance: 1,000 RMB per month
– Monthly bonuses: a minimum of 300 RMB
– Flight allowance: 5,000 RMB payable at the end of the contract
– Z-visa, residence permit and sponsored foreign expert certificate provided
– Full comprehensive insurance
– Cambridge TKT tests
– 22 paid holidays a year (including 12 days paid Chinese public holidays and 10 days unpaid personal holidays)
– Full and comprehensive training from an experience team
– Chinese lessons provided and HSK tests are offered
– Performance related salary raise on re –signing a new contract
– Hotel fees paid for first 3 to 6 days in China and assistance finding apartment
Requirements
– Bachelor's degree
– 120 hour plus TEFL certificate (No TEFL? – We recommend INTESOL www.GoldStarTeachers.com/INTESOL)
– Native English speaker from UK, USA, Canada, Australia, New Zealand or South Africa
– Highly prefer one to two years of teaching experience
– Clean criminal background check
– Plenty of passion and energy
There are no costs whatsoever for the entire recruitment process.
We are looking forward to hearing from you.