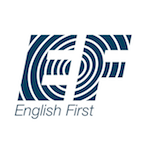 English First Shaoxing

ESL Jobs in Shaoxing
EF English First, Shaoxing is now recruiting English teachers to join our close-knit teaching team. If you are serious about teaching and want to work for a school where you will truly have the very best academic support and professional development then EF Shaoxing is definitely the school for you. We are looking for passionate teachers with the energy and drive to fulfill our students' learning potential.
EF Shaoxing, part of the largest education group in the world, is a brand new school with cutting edge school design and technology. We opened in mid 2012 and boast award winning course materials, a large collection of teaching resources and interactive whiteboards in every classroom.
EF Shaoxing is owned by the same owners of EF Jiaxing with over 7 years experience running language schools. A good number of our teachers have also gone on to more senior positions at other centers in China, including senior teacher and Director of Studies positions.
If you are energetic, have a passion for teaching young learners and are looking for a school where your work will make a real difference to students' lives then we would love to hear from you.
Teach English in Shaoxing
Situated in the south of Yangtze River Delta, Shaoxing City is 230 kilometers from Shanghai and has two neighbors in the province – Ningbo and Hangzhou separately in the east and west. It covers an area of 8,256 square kilometers and has a population of 4.34 million. Shaoxing is a city of story. It is a cultural ancient city which has a history of 2,500 years. With the accumulation of so many years' history, you will not feel surprised to hear its nicknames – "Museum without Walls" and "the Land of Celebrities". Shaoxing has long been the place that tourists are intrigued by. It is mainly because of its picturesque scenery, abundant human landscapes and local customs.
It is a renowned city of water and bridge in the south of the Yangtze River and thus gets the name of "Oriental Venice". The crystal water, which is sparkling in the sun, flows under the stone bridges with green plants on both banks of the river.
Shopping and entertainment mix the traditional elements of Chinese culture with new and modern bars and shopping centers. Plenty to appeal to all kinds of tastes.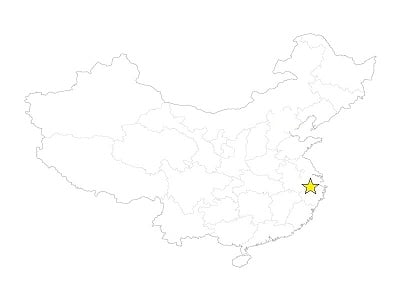 Main Responsibilities
• Maximum of 20 hours teaching per week
• Lesson planning
• Use audio / video materials in classes
• Cooperate with the CM and DOS in ensuring the constructive communication and efficient operation of the centre
• Assist in the placement testing and interviewing of new students
• Carry out teaching related responsibilities including, but not limited to demonstration classes, conversation clubs, tutorials, seminars and presentations
• Attend centre social events
Compensation
Excellent salary: 12,000 RMB per month (negotiable depending on experience)
Housing allowance: 2,500RMB monthly allowance
Flight allowance: 11,250 RMB per contract (15 months)
Legal 'Z' work visa
Monthly KPI Bonus: 500 RMB
ACH Bonus: 500 to 800 RMB per month
Contract renewal: up to 5,000 RMB
Appraisal Bonus: 500 RMB will be added to the base salary if pass
All public holidays plus 10 days paid personal leave + 1 Christmas day holiday
Comprehensive Insurance – medical included
Visa expenses reimbursed (receipts required)
Free 120HR TEFL COURSE and 2 TKT Exams for the first contract
Free online Chinese class
On-going training and academic support
Promotion opportunities within the EF network
Requirements
Bachelor's degree
TEFL certificate preferred (No TEFL? – We recommend INTESOL www.GoldStarTeachers.com/INTESOL)
Native English speaker from UK, USA, Canada, Australia, New Zealand, Ireland, or South Africa
2 years of work experience in any job
Plenty of passion and energy
There are no costs whatsoever for the entire recruitment process.
We are looking forward to hearing from you.