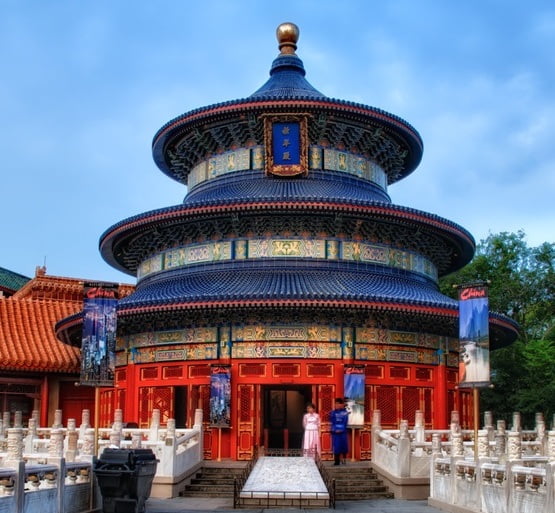 English Training Schools in China
Program Highlights
-Excellent monthly salary: 14,000 to 17,000 RMB
-Monthly housing allowance: 2,000 to 3,000 RMB
-Teach in the exciting cultural city of Beijing / Ningbo / Nanning / Huizhou / Wuxi
-Well designed western teaching curriculum provided
ESL Jobs in China
We are now holding interviews for qualified English teachers to teach at our preschools in China. Our students are aged from 3 to 6 & 7 to 12 years old and we warmly welcome teachers who thrive on inspiring young English learners to join our energetic, creative team. We have positions at various exciting cities across China including Beijing, Ningbo, Nanning, Huizhou & Wuxi. Please let us know if you have any preferences for cities when you apply and we can discuss suitable options.
We offer a combination of the highest educational standards and our classes encourage children to explore, participate and cooperate in a caring and supportive environment. Teachers will be teaching a maximum of 20 hours per week and participate in student's activities for most of the day. Class size ranges from 20 to 25 students. Communicating with parents to provide feedback and organize parents meeting periodically will also be one of the responsibilities.
We value the unique developmental process and inherent potential in each child. By educating with us, families leave the legacy for their children with a rich set of abilities and responsibilities, including independence, problem solving skills, creative thinking, love and caring mindset, and a sense of responsibility.
Teach English in Beijing
Beijing, capital of the People's Republic of China, is the nation's political, economic, cultural, educational and international trade and communication center. Located in northern China, close to the port city of Tianjin and partially surrounded by Hebei province, Beijing continues to be an exciting place for all things music, fashion and art with plenty of events and shows to attend.
Teach English in Ningbo
Ningbo is one of China's oldest cities but has gone through plenty of changes in recent years. It is an economic center and has become the most developed city in Zhejiang province, just South of Shanghai on the East coast. The city has wonderful natural, cultural landscapes and historical sites to visit. The weather in Ningbo is subtropical with humidity and distinctive seasons. This city is famous for its rich history and various cultures and it has been acclaimed as "the state of cultural relics".
Teach English in Nanning
Nanning, the capital of Guangxi Zhuang Autonomous Region is located in south-west China. Its neighboring city is Guangzhou and it is close to Hong Kong, Macau and Vietnam. This makes the city a commercial and communication center which opens China to Southeast Asia. The city is well-known as the "Green City" because of its abundant lush tropical foliage.
This pleasant city is endowed with evergreen trees and fragrant flowers all year long because of its climate. It is especially beautiful at night with its colorful street lamps, bars, gyms and coffee houses. You can see people, young and old, walking or relaxing along the river or in the city's many squares.
Teach English in Huizhou
Huizhou, in China's central Guangdong province in the industrial Pearl River Delta region, encompasses a large riverside city and surrounding prefecture. Centuries-old pagodas dot West Lake, a downtown network of lakes and parkland. Northwest of the city, Mt. Luofu is famed for its Taoist relics. To the south, beaches fringe the South China Sea and Pinghai Sea Ancient City features traditional homes and folk art.
Huizhou enjoys a sub-tropical climate, remaining warm & hot year round. It is one of the most architecturally pleasing small cities in all of Guangdong, and one of the very richest. There are plenty fashionable bars, shopping areas, great restaurants and sporting facilities to enjoy in the city. The natural hot springs are also very popular here.
Teach English in Wuxi
Wuxi is located on the southern border of Jiangsu Province, 128 km northwest of Shanghai. Because of its warm and moist climate, Wuxi is richly endowed by nature, often being called the "Land of Fish and Rice." Wuxi is mostly composed of flat plains. It serves as a transportation hub linking the Zhejiang, Anhui, and Jiangsu Provinces.
Rated as one of the top ten cities for tourists in China, Wuxi offers wonderful natural scenery and rich cultural sightseeing opportunities. At night you can join the locals at the bars, coffee shops, restaurants, and shopping malls located on Zhongshan Rd. There are also excellent theaters and performances going on every night in the city.
Main Responsibilities
-Maximum of 20 classes per week with weekends off
-Maximum of 40 working hours per week (Monday to Friday based on school's schedule)
-Student age: 3 to 6 & 7 to 12 year olds (we provide special classes for elder kids in the evenings)
-Class size: 20 to 25
-Plan and implement lessons that are developmentally appropriate
-Participate in parent meetings, training opportunities, and other staff meetings
-Perform additional duties as assigned by the principal
Compensation
-Excellent salary: 14,000 to 17,000 RMB per month based on qualifications and experience
-Up to 5 days hotel stay provided upon arrival on provision of receipt
-Free upfront flight tickets for fresh graduates
-Monthly housing allowance: 2,000 to 3,000 RMB
-Flight allowance: 6,000 RMB annually
-Contract renewal bonus: 5,000 RMB
-11 Chinese public holidays + 5 to 10 personal holidays + 1 day Christmas
-Legal 'Z' work visa provided (reimbursement up to 5,000 RMB)
-Health insurance provided
-On-going training and academic support
Requirements
-Bachelor's degree or above required (Early Childhood Education major preferred)
-TEFL certificate (No TEFL? We recommend INTESOL) OR 2 years teaching experience with young learners required
-Native English speaker from UK, USA, Canada, Australia, New Zealand, Ireland & South Africa
-Good knowledge of young learner educational theory preferred
-Cultural sensitivity, awareness, and willingness to explore other cultures
There are no costs whatsoever for the entire recruitment process.
We are looking forward to hearing from you.