Young Learners Language School
Program Highlights
-Excellent salary: 18,000 – 28,000 RMB per month (Depending on experience and qualifications)
-Housing allowance
-On-going professional development and training by a supportive team
ESL Jobs in Hangzhou
Our young learners school located in Hangzhou is now seeking additional positive open minded teachers to join our tight-knit team. Our school was established in 2011 and currently enrolls over 400 students, more than a 500% increase since the current leadership team (an American- Chinese partnership) took over in 2014. One of our main goals is to provide a working environment where all our team of staff, Chinese and expats, feel that as part of a family we are all equally supported, respected and understood. Always seeking to build a high level of trust, and loyalty; we work towards creating a positive and friendly work atmosphere that encourages open and honest communication with meaningful interaction between our family of staff as we strive to be our very best every day.
Leading our class of young learners aged 3 to 15, we seek teachers that provide sincere care and possess a mindset of holistically impacting each student. Teachers will utilize our provided materials in combination with up to date facility equipment to aid student engagement and focus. While storybooks and lessons form a portion of learning, we also encourage students to learn while playing through a range of hands on activities which we have developed.
Teaching English in Hangzhou
There is a famous saying in China: 上有天堂 下有苏杭, "Above, there is heaven. Below there is Hangzhou and Suzhou." Regarded as one of the two paradises on earth by the Chinese people, Hangzhou offers an ideal destination for anyone seeking to live and teach in China.
Hangzhou is the capital of Zhejiang province and is located not far south of Shanghai. The city is regarded as one of the most beautiful cities in China with numerous historic relics and natural beauty.
In addition to being the headquarters of internet giant Alibaba, it is home to the Most famous picturesque West Lake, elected as a National Key Scenic location due to its historical and cultural significance and many temples, pagodas, ponds and plants.
The city is one of the most livable in China with a natural balance of local Chinese culture and Western amenities providing a dynamic atmosphere of live music, cafes and bars, a variety of events and an eclectic mixture of people from all over the world. Mix a buzzing city with a pleasant year round climate and low cost of living and you see why Hangzhou has earned the reputation it has.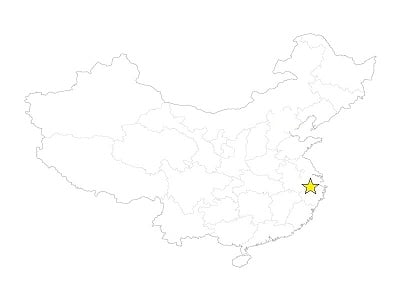 Main Responsibilities
-Maximum of 22 working hours per week
-Maximum of 12 administrative hours depending on class loads
-2 days off per week
-Students aged 3 to 15
-Classes limited to a maximum to 10 students
-Ensure equal participation of all students
Compensation
-Excellent salary: 18,000 – 28,000 RMB per month (Depending on experience and qualifications)
-Annual salary increase
-Sponsored legal 'Z' work visa
-Hotel provided upon arrival
-A minimum of 22 paid holidays, including statutory and school holidays
-Accumulated paid and unpaid personal days
-Medical and accident insurance provided
-Chinese speaking co-teachers
-All teaching materials, resources, curriculum, training and support provided
-Opportunities for advancement and promotion
-Teacher training, focus training, conflict resolution training, emotional intelligence training, local language training and more! Always learning!
-Team building events throughout the year and staff trips
Requirements
-Bachelor degree
-TEFL or TESOL certification (No TEFL? – We recommend INTESOL)
-Native English speaker from UK, USA, Ireland, Canada, Australia, New Zealand and South Africa
-Young learners or relevant teaching experience preferred
-Notarised and clean criminal background check, valid within 6 months
-Respectful, kind, energetic, passionate, willing to learn, professional, hardworking and loves kids!