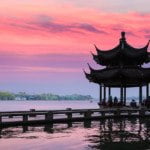 English Language School in Hangzhou
Program Highlights
-Excellent salary: 15,000 to 25,000 RMB per month
-Monthly housing allowance: 3,000 RMB
-Teach in the beautiful city of Hangzhou
-Modern, engaging curriculum and teaching materials supplied
-Full training and academic support provided
ESL Jobs in Hangzhou
We are currently looking for professional and dynamic teachers to teach at our English training school located in the beautiful city of Hangzhou. If you thrive in a vibrant, fast-paced team and enjoy contributing to the education of young learner students, then we would like to hear from you.
Our school was founded in 2009. Our teachers consist of aspiring, and caring TESOL certified professionals from North America, who have gone through our rigorous training. Teachers will be teaching English & other subjects to our children aged from 3 to 8 years old with all necessary teaching materials provided. We offer an authentic American classroom experience and our core subject curriculum (Language Arts, Math, Science and Social Studies) are built upon the most rigorous and up-to-date standards in the US. Our focus is to develop our students with digital literacy, critical thinking, and bilingual skills.
We provide our teachers with the ideal environment to develop professionally. Our centers are designed to offer ample of support both academically and through pastoral care creating an ideal atmosphere to work and live. We warmly welcome both fresh graduates & experienced ESL professionals to apply and experience a year adventuring in an entirely different culture.
Teach English in Hangzhou
Hangzhou is the capital of Zhejiang province and is located not far south of Shanghai. The city is regarded as one of the most beautiful cities in China with numerous historic relics and natural beauty. Most famous for its picturesque West Lake, elected as a National Key Scenic location due to its historical and cultural significance and many temples, pagodas, ponds and plants.
The city is one of the most livable in China with a natural balance of local Chinese culture and Western amenities providing a dynamic atmosphere of live music, cafes and bars, a variety of events and an eclectic mixture of people from all over the world. Mix a buzzing city with a pleasant year round climate and low cost of living and you see why Hangzhou has earned the reputation it has.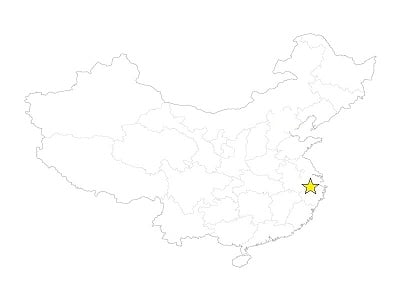 Main Responsibilities
-Maximum of 20 teaching hours per week
-Maximum of 40 working hours per week
-Class sizes: 8 to 12 students
-Student ages: 3 to 8 years old
-5 working days per week
-Counseling students by providing constructive feedback
-Cooperate with Chinese staff to ensure the constructive communication and efficient operation of the centre
-Participation in Extra Curricular Activities (ECA)
-Lesson planning, creating course outlines
-Deliver classes in a professional and creative way
Compensation
-Highly competitive salary: 15,000 to 25,000 RMB per month
-Airport pick up and 1 to 3 days hotel reception upon arrival
-Monthly housing allowance: 3,000 RMB
-Contract completion bonus: 10,000 RMB
-All Chinese public holidays plus 2 weeks off during spring festival
-Z work visa assistance provided
-Career development opportunities
-Pre-job & ongoing training and development workshops
Requirements
-Native English speaker from UK, US, Canada, New Zealand, Australia or Ireland
-Bachelor's degree or above
-TEFL certificate 120 hours or above preferred (required if you do not have 2 years teaching experience) – No TEFL? – We recommend INTESOL
-2 years working experience preferred (not limited to teaching and fresh graduates may also apply)
-Clean criminal record
-Highly responsible team player with hard working ethics
There are no costs whatsoever for the entire recruitment process.
We are looking forward to hearing from you.