Language School in Hangzhou
Program Highlights
-Excellent salary: 8,000 – 9,500 RMB per month
-Airfare allowance provided
-Free housing or housing allowance
-Well-established schools across China
The Job
Our school is now accepting applications from qualified English teachers who have the skills, energy and dedication to teach our young learner students aged between 3 to 15 years old. Established in 2003, we have more than 20 years of dedicated service in providing quality education to young learners. We have over 400 branches all over Taiwan and China and we are still continually expanding. If you enjoy working with young learners and being an integral part of their education and development, we would like to welcome you to be a part of our team.
Our young learners are divided to three different groups, the kinder group, the junior group and the senior group. For the kinder group, foreign teachers focus on teaching English speaking, listening and comprehension using TPR and other interactive methods. A local teaching assistant will be available in the class for this group to assist you with classroom management and to cater to the needs of these very young learners. The junior and senior groups focus on learning English listening, speaking, reading, writing and phonics. We use our own series of books, which include comprehensive textbooks, curriculums and teaching aids. We also utilize state of the art classrooms with computers and interactive whiteboards to create a better learning environment for young learners.
Hangzhou – The City
There is a famous saying in China: "Above, there is heaven. Below there is Hangzhou and Suzhou." Regarded as one of the two paradises on earth by the Chinese people, Hangzhou offers an ideal destination for anyone seeking to live and teach in China.
Hangzhou is the capital of Zhejiang province and is located not far south of Shanghai. The city is regarded as one of the most beautiful cities in China with numerous historic relics and natural beauty. Most famous for its picturesque West Lake, elected as a National Key Scenic location due to its historical and cultural significance and many temples, pagodas, ponds and plants.
The city is one of the most livable in China with a natural balance of local Chinese culture and Western amenities providing a dynamic atmosphere of live music, cafes and bars, a variety of events and an eclectic mixture of people from all over the world. Mix a buzzing city with a pleasant year round climate and low cost of living and you see why Hangzhou has earned the reputation it has.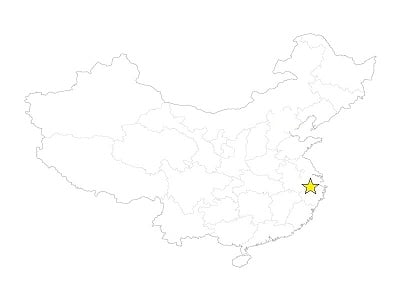 Main Responsibilities
-Maximum of 16 teaching hours per week
-Prepare lessons well with detailed teaching plans prior to teaching
-Provide report on students' progress and development
-Plan classroom activities and prepare teaching materials related to the current topic
-Give oral exams and check students' homework and quizzes
-Use the TPR method for young learners
-Complete assigned tasks on schedule and guarantee the quality of work
-Weekend classes with two consecutive days off during the week
-Attend trainings and meetings
Compensation
-Excellent salary: 8,000 to 9,500 RMB per month
-Airfare allowance provided after completion of contract: 7,000 RMB
-Options for free single housing accommodation (bedroom, kitchen, bathroom, TV with cable, air conditioning, washing machine, refrigerator and internet access) or housing allowance: 1,500 RMB per month
-Legal 'Z' work visa
-Insurance provided
-11 days national holidays
-On-going professional training and academic support
Requirements
-Bachelor's degree
-TEFL certificate preferred (No TEFL? – We recommend INTESOL www.GoldStarTeachers.com/INTESOL)
-Native English speaker from USA, Canada, Australia, New Zealand or Ireland
-Non-native candidates with degree in Education or English language are welcome to apply
-At least 2 years teaching experience
-Passionate in teaching young learners, optimistic and energetic
-Open-minded and culturally-aware
There are no costs whatsoever for the entire recruitment process.
We are looking forward to hearing from you.