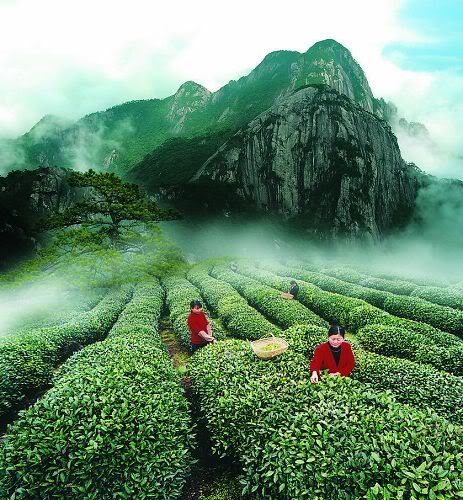 Language School in Dalian
ESL Jobs in Dalian
Our school offers you the opportunity to experience the fascinating and wildly different culture of China first hand with the support and expertise of one of the largest British owned EFL organizations in Asia. We are now holding interviews for professional and motivated teachers dedicated to making learning fun and effective.
Established in 1977, we currently operate in over 60 cities across China and over 400 cities around the world. We are well known as a market leading language school. With thousands of students coming through our doors every year we make every effort to maintain the highest standards in education by providing excellent course materials, technology and an engaging learning environment. Our schools in Dalian have been in operation for 15 years. Right now, we have 3 locations with over 1000 total students. We have an international and professional team of 11 foreign teachers and 12 teacher assistants. Staff dinners and outings are often organized to add more family feel to the professional working environment.
Students
The majority of our students are young learners aged from 3 to 16 years old and teachers enjoy teaching to a variety of ages throughout the week. Teacher training and support is seen as key at our school and we provide a one week training program at the start of your contract as well as on-going training and support in the form of workshops, seminars, class observations from your Academic Manager.
Teacher Testimonials
"From the moment I arrived in China and was met at the airport – apprehensive, travel-stained and (very) jet-lagged – the school's staff were always on hand to ensure that I was able to adapt to life in this new country as quickly and smoothly as possible. They were always ready and willing to help with any problems or difficulties, both inside and outside the school. Living so far away from home, in a country like China it is really important to know that there are people there on hand to have your back in case of any difficulties. The school's staff definitely helped in this regard, allowing me to easily adjust to my new lifestyle."
Michael
I've been working at the school for approaching four years now. I honestly couldn't be happier with my placement here. The school has expanded and relocated since I've been here which reflects the schools ambition. When coming to China to teach and live it can be daunting as there are so many horror stories about how schools here can mess you around with pay or scheduling etc. The school is professionally run with a great and friendly team of Chinese support staff who will do anything and everything you need them to in order to settle in here well. The location of the school is perfect for everyday tasks such as grocery shopping but also close by to a hub for foreigners to relax and socialize.
Leigh
Teach English in Dalian
Situated in the North-East province of Liaoning, the gorgeous coastal city of Dalian has a long history of being used by foreign powers as a port. The city is well-known for its squares, fountains, gardens and beaches thanks to the former major, Bo Xilai, who initiated a 'Green Storm', a widespread environmental development campaign.
Dalian also has a reputation for its football, hosting many national competitions and having the most successful team in China. Another big event is the annual Dalian International Fashion Festival attracting thousands of designers, celebrities, pop stars and clothing merchants.
Main Responsibilities
• Maximum of 22 hours teaching per week including 4.5 to 5.5 of online teaching
• 8 office hours per week
• Class sizes: 12-14 students per class
• Lesson planning
• Interview and place new students
• Participating marketing events or activities
• Demo class if required
Compensation
• Excellent salary: 20,000 RMB per month before tax
• Housing allowance: 2,000 RMB per month
• Flight allowance of 5,000 RMB provided on completion of 12 month contract
• End of year bonus: 5,000 RMB
• Class retention bonus: 300 – 500 RMB per class
• Airport pick up and 3 – 5 days hotel provided whilst teachers find suitable accommodation
• Performance related bonus up to 3,000 RMB every quarter
• Two consecutive days off per week
• Legal 'Z' work visa provided
• Accident insurance provided
• 22 days of paid annual leave including national holidays
• On-going training and academic support
• Promotion opportunities within the Shane network globally
Requirements
• Bachelor's degree
• TEFL certificate (No TEFL? – We recommend INTESOL)
• Native English speaker from UK, USA, Canada, Australia, New Zealand or South Africa
• At least 2 years English teaching experience post-graduation
• Criminal Background Check
• Plenty of passion and energy
There are no costs whatsoever for the entire recruitment process.
We are looking forward to hearing from you.