Private Language School in Beijing
Program Highlights
-Excellent salary: 10,000 to 17,000 RMB per month
-Airfare allowance provided
-Contract renewal bonus
-Opportunities for career development
The Job
Our school in Beijing is now holding interviews for proactive, energetic and professional teachers to teach primary and middle school students aged 7 to 18 years old. We are a premier test prep academy that provides expert guidance and mentorship to young learners and guide them to succeed not just on the SAT but in life as well. Established in 2009, we have more than 2,000 students in our schools in Shanghai and Beijing. We have a staff of over 100 local and foreign teachers who are committed to providing our students with an exceptional educational experience that will prepare them to succeed in college and beyond. If you have the right qualifications and are willing to help inspire students in their everyday lives, we'd like to invite you to join our team.
The SAT Teacher's responsibility is to ensure student's achievement at the highest levels. Duties may include one-on-one and seminar classes for Writing, Critical Reading and Math subjects. We firmly believe that our young learners are the future of our society and each of them has unlimited potential waiting to be unlocked. As teachers, we have an important role in leading them to explore new paths and achieving a better future. Each student comes from a different academic background so we have designed a curriculum that will cater to their varying needs. We put together the modern and advanced teaching methodologies with the American teaching philosophy. We have designed and created our own course materials with our in-house psychometricians and researchers. Aside from learning the essential listening, speaking, reading and writing language skills, young learners will also learn creativity and critical thinking.
Beijing – The City
Beijing, capital of the People's Republic of China, is the nation's political, economic, cultural, educational and international trade and communication center. Located in northern China, close to the port city of Tianjin and partially surrounded by Hebei province, Beijing continues to be an exciting place for all things music, fashion and art with plenty of events and shows to attend.
There is a thriving expat community in Beijing, with the Sanlitun area being a popular destination for both expats and trendy locals to mix and mingle over drinks. One of the most important landmarks in the city is Tiananmen Square. This is the world's largest public square and a must see for all visitors from abroad and from other places in China.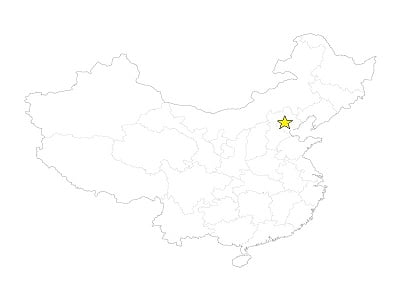 Main Responsibilities
-Maximum of 20-25 teaching hours per week
-40-hour work week including teaching hours
-Weekend classes with two days off during the week
-Classes during national holidays except New Year's Day
-Paid overtime (if teaching hours exceed more than 960 hours per year)
-Lesson planning
-Provide reports on students' progress and keep track of students' needs
-Upload students' grades to the LMS
-Provide guidance to students during working schedule and tutoring to assigned individuals
-Assist in providing additional strategies to improve students' performance
-Train other teachers
-Perform other duties as needed
Compensation
-Excellent salary: 10,000 to 17,000 RMB per month (depending on qualifications and teaching ability)
Non- natives: 10,000 – 15,000 RMB per month; Native speakers: 14,000 – 17,000 RMB per month
-Airfare allowance provided: 5,000 RMB (half after 6 months and the other half after a year)
-Two weeks temporary housing provided when teachers arrive
-Contract renewal bonus: 6,000 RMB
-17 days paid vacation with 5 days paid sick leave
-Team building (paintball, go-cart, laser tag)
-Legal 'Z' work visa
-Professional training on teaching strategies and how to teach SAT
-Opportunities for career development
Requirements
-Bachelor's degree from top-tier university
-Math or math-related major
-TEFL certificate preferred (No TEFL? – We recommend INTESOL www.GoldStarTeachers.com/INTESOL)
-Native English speaker preferred but non-native candidates with good qualifications and exceptional English are welcome to apply
-Score of 700/800 on SAT I Writing, Critical Reading and Math
-Score of 700/ 800 on relevant SAT II Subject Tests
-Experience teaching IB, SAT II and/or IB math subjects preferred
-Ability to teach IB, SAT II and/or IB Physics
-Strong Reading/ Writing skills
-Willing to learn and be trained to teach test prep
-Chinese language ability is a plus
-Excellent communication skills and a good team player
-Patient, self-motivated and flexible
There are no costs whatsoever for the entire recruitment process.
We are looking forward to hearing from you.