Language School in Beijing
Program Highlights
-Excellent salary: 12,000 to 13,000 RMB per month
-Housing and airfare allowance provided
-8 weeks paid holidays
-Western-managed
The Job
Our school is now seeking for committed, enthusiastic and qualified English teachers who have genuine passion for teaching young learners between 3 to 6 years old. Our international school aims to follow the standards and curriculum of British schools. Young learners will not only learn the English language but other relevant subjects such as art, math and drama as well. We have a strong commitment in providing the best possible education that a young learner may get and motivate them to strive for excellence. If you have the qualifications and desire to be part of our team here in Beijing, China, we would be very grateful to hear from you.
We aim to integrate fun in learning. Each month we will assign different themes where we will design role play areas that would imitate real-life settings. Young learners will have the chance to experience what they have learned not just in textbooks but also in actual scenarios such as cooking and preparing meals in the kitchen, taking a public transportation or eating in their favorite fast food restaurant. Two local teaching assistants will be available in every classroom to assist the foreign teacher in managing the students and tending to their needs on a day to day basis. Foreign teachers will also have access to well-researched teaching resources and materials such as flash cards, computers, multi-media and textbooks from England. We also believe in continuous progress and development so we offer ongoing professional training to our foreign teachers to be conducted by qualified trainers.
Beijing – The City
Beijing, capital of the People's Republic of China, is the nation's political, economic, cultural, educational and international trade and communication center. Located in northern China, close to the port city of Tianjin and partially surrounded by Hebei province, Beijing continues to be an exciting place for all things music, fashion and art with plenty of events and shows to attend.
There is a thriving expat community in Beijing, with the Sanlitun area being a popular destination for both expats and trendy locals to mix and mingle over drinks. One of the most important landmarks in the city is Tiananmen Square. This is the world's largest public square and a must see for all visitors from abroad and from other places in China.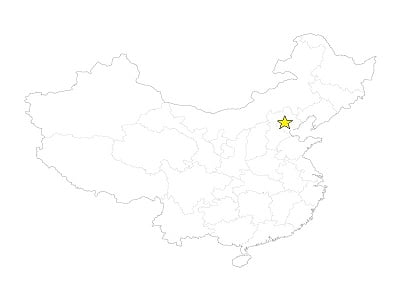 Main Responsibilities
-Maximum of 25 teaching hours per week
-40-hour work week including teaching hours
-Weekend classes with 2 days off during the week
-Lesson planning and reading stories to young learners
-Conduct demo classes to potential students
-Evaluate and provide feedback to parents on the students' performance and progress
-Prepare activities based on different themes
-Introduce the students to western cultures and celebrations
Compensation
-Excellent salary: 12,000 to 13,000 RMB per month (depending on qualifications and teaching ability)
-Housing allowance provided: 4,000 RMB per month
-Airfare allowance provided: 8,000 RMB (half upon arrival and the other half upon contract completion)
-Assistance in finding accommodation
-11 days national holidays plus 8 weeks paid holidays
-Legal 'Z' work visa
-Insurance provided
-Professional training with on-going program supervision
Requirements
-Bachelor's degree
-Postgraduate Certificate in Education (PGCE) or 2 years teaching experience
-TEFL certificate preferred but not required (No TEFL? – We recommend INTESOL www.GoldStarTeachers.com/INTESOL)
-Native English speaker from UK
-Strong sense of commitment, professional, passionate in teaching young learners
There are no costs whatsoever for the entire recruitment process.
We are looking forward to hearing from you.